According to Gateworld.net, preliminary ratings have arrived for Stargate Universe's premiere, and they are good!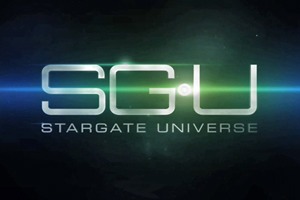 According to Nielson's rating system – which provides "typical" households with information recording devices that attach to their television and record what is being watched for statistical purposes  to predict the viewing rate across the country – 1.32 million adults ages 25 to 54 tuned in as did 1.12 million adults 18 to 49. This averages out to more than 2.35 million viewers, making it a 1.7 average rating.
It's the biggest premiere the Stargate franchise has seen since Stargate Atlantis' second season, and the best viewing rate in the 18 to 49 age range since Battlestar Galactica's series premiere in 2005.
These ratings include the Neilson households that watched SGU live or recorded it via DVR and watched it within three hours. Ratings that include people who recorded it and watched it between then and the next episode will not be available for another three weeks. Unfortunately, it's the 'live' viewing ratings that really count to networks b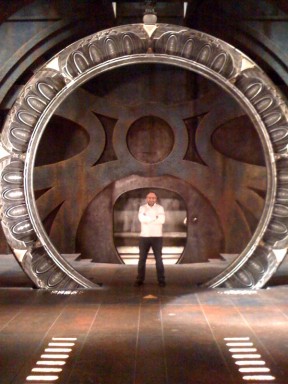 ecause only live viewers can't fast forward through commercials.
These numbers also do not include the ratings from outside the US. The UK has not yet seen the SGU premiere. It is scheduled to air this Tuesday. Given Robert Carlyle and the Stargate franchise's popularity in the UK – which easily surpasses it's prevalence in the US – these numbers can be expected to be pretty big. How much stock the Syfy network actually puts in those numbers is unknown.
According to SPACE channel, the Canadian version of the Syfy channel, first estimates show that the SGU premiere was SPACE's highest rated single episode ever. At ChannelCanada.com they are reporting that SGU was the top non-sports program of the day. After airing twice more on Saturday Oct. 3rd, it reached a total of 2.3 million veiwers.
As ratings for SGU arrive, disturbing news about NBC/Universal's shows was revealed from AOL News. As a sister network to NBC, Syfy could suffer from NBC's lack of success with its current season.  The 'Jay Lone Show's' ratings have been falling since its premiere and critics are getting tough.  'Heroes' had an extremely weak premiere, and 'Law and Order: SVU' fell from favor by 34%. NBC's new series, 'Mercy' and 'Trauma' have done poorly so far, with 8.2 million and 6.9 million viewers respectively. 'Community's' premiere numbers weren't bad, but it has since fallen 26%.
This is pretty serious news for Stargate fans. If NBC continues to fail, its parent corporation may try to pull money from
Syfy's budget in order to rescue it. In the mean time, Syfy's two leading shows are SGU and Sanctuary (set to premiere this Friday), and Syfy may have to rely on these two shows to keep them afloat. If NBC does fall, it could take Syfy, MGM – which is having its own problems right now – and the Stargate franchise down with it.
You can read the full AOL News article here.
You can find GateWorld's report here.
You can read the ratings news from CanadaChannel.com here.