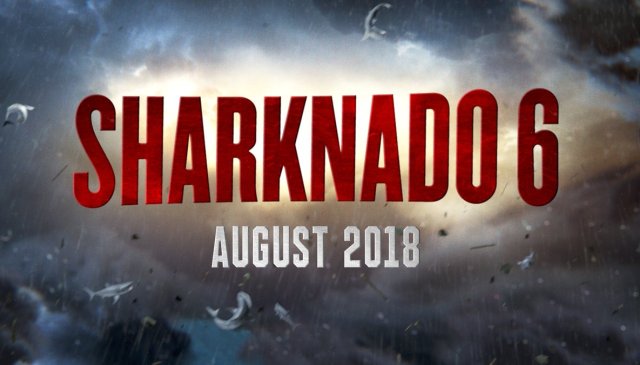 Welcome back WormholeRiders,
On July 13, 2013 entertainment history was made when a  movie named Sharknado broadcast on SYFY. This event set up five years of fun with a total of six movies that completed a successful movie of the week run on August 19, 2018 with The Last Sharknado: It's About Time. The incredible series of films became a phenomenon that began with the original followed by Sharknado 2: The Second One in 2014, Sharknado 3: Oh Hell No! in 2015, Sharknado 4: The 4th Awakens in 2016, and Sharknado 5: Global Swarming in 2017!
This incredible five year run spawned a social media frenzy that was embraced by science fiction fans around the world with Twitter live tweet parties and general hysteria as people enjoyed a series of movies that were originally rejected by network studios. One publicist, Gary Morgenstein, then with the SYFY Channel (originally known as the SciFi Channel), knew better, convincing executives to broadcast the original film in the series. Gary recalls a warning that if it failed to draw sufficient audiences, he could look forward to seeking a new employer!
Over the five year hit run by Anthony C. Ferrante who directed, and written by Thunder Levin, the films stars Ian Ziering, Tara Reid and Cassandra Scerbo became household favorites. The series became famous for cameo roles by famous television celebrities including Nichelle Nichols, Olivia Newton-John, Kathie Lee Gifford, Dolph Lundgren, Marina Sirtis, Neil deGrasse Tyson, Al Roker and dozens of well known individuals.
On June 21, 2023 we had the honor of interviewing Gary about his role in the Sharknado series  for SYFY and at entertainment conventions including the fabled San Diego Comic-Con where we interviewed the celebrities and creators in 2015 as well as attending the Sharknado panels. We also discussed Gary's transition to becoming an award winning author that began when we reviewed his play "Mad Mel and the Marradians" in 2011 followed by the musical "Mad Mel Saves the World" and many others! With this in mind, we know you will enjoy our interview about the tenth anniversary of the Sharknado series with Gary Morgenstein that we have included below for your enjoyment.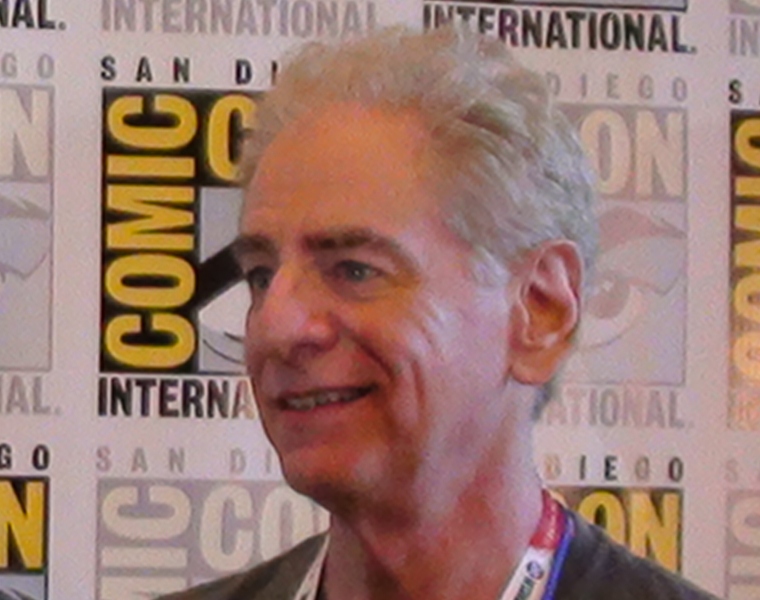 About Gary Morgenstein:
Gary Morgenstein's novels and plays have been featured in national media from the New York Times, Entertainment Weekly, Parade Magazine, the New York Post, and Sports Illustrated to NPR. An award-winning playwright, Morgenstein's stage dramas include A Black and White Cookie, the Broadway World award-winning (Best Play) funny drama about the unlikely yet powerful friendship between an African American newsstand owner and an eccentric Communist Jew,  which shows there is more that unites us than divides us.
This summer, the play will make its West Coast premiere in Los Angeles beginning July 21, produced by Sky Pilot Theater, and August 11 at Center Players in Freehold, New Jersey. His Perry Award-winning (Best Original Play) poignant drama A Tomato Can't Grow in the Bronx is about a working class family in the tumultuous 1960s, while "Free Palestine" tackles the threat to academic freedom, antisemitism and societal bullying triggered by the firing of a Jewish social studies teacher. Morgenstein's latest work is the romantic dramedy "Walking Charlie", about a widowed owner of a door factory and a recent immigrant who's fled Venezuelan oppression, brought together by a pug dog named Charlie. His seven novels include the critically-acclaimed dystopian political thrillers  – which begin in 2098 after America and the West have lost World War Three – A Mound Over Hell ("1984 Meets Shoeless Joe"), A Fastball for Freedom ("a dystopian Field of Dreams") and the upcoming A Dugout to Peace ("Powerful and imaginative").
All of Gary's books are available at his award winning publishers BHC Press website.
We will be back in the near future with more of our favorite television series and movie analysis. Next up we are traveling to San Diego Comic-Con 2023!
Please feel free to share this article with your friends, co-workers and or family and leave your comments! We look forward to you visiting our dedicated review and analysis web site here in the future! Or as many of our readers and visitors often do, visit TeamWHR on Twitter, or visit me on Twitter by clicking the text links or images avatars in this news story. I and TeamWHR look forward to Seeing You on The Other Side!"
Thank you.
Best Regards,
Kenn of #TeamWHR