Welcome back WormholeRiders and Sharknado!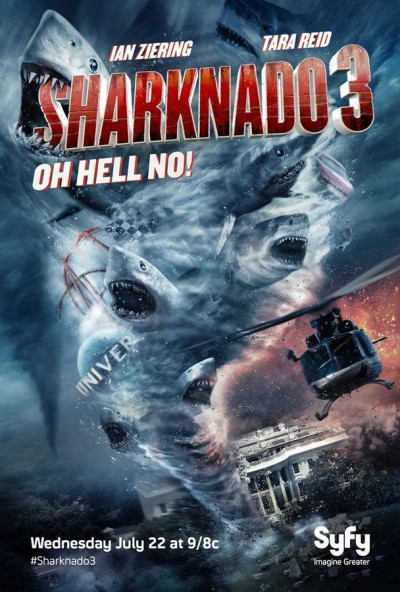 While all the events at San Diego Comic-Con are filled with fabulous fun and fantasy, one of the most enjoyable happenings was the Sharknado panel conducted Friday evening July 10, 2015 moderated by Damian Holbrook of TV Guide Magazine!
The Sharknado 3 panel was preceded by the Syfy Sharknado 3 Press Room where the stars Ian Ziering (Fin Shepard), Tara Reid (April Wexler), Cassie Scerbo (Nova Clarke) and director Anthony C. Ferrante and writer Thunder Levin gathered to interact with admirers of their fine work!
Team WHR was honored to be invited by SyfyPR to the packed Press Room were the special guests answered questions about the fantastic third episode of the Sharknado movie series that has taken the world by storm!
We include our Sharknado 3 Press Room interviews with Ian Ziering (Fin Shepard), Tara Reid (April Wexler), Cassie Scerbo (Nova Clarke) and the complete San Diego Comic-Con Sharknado 3 panel below for your enjoyment!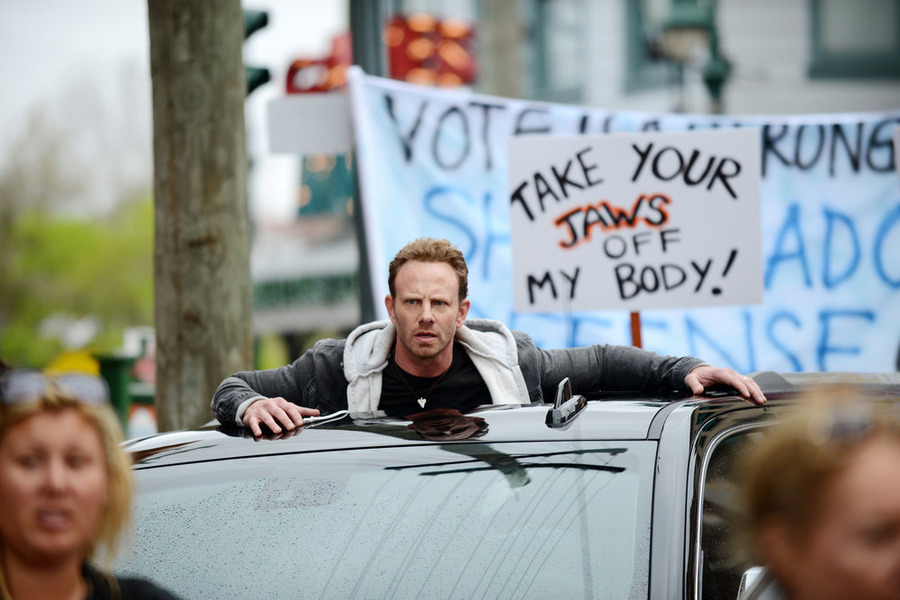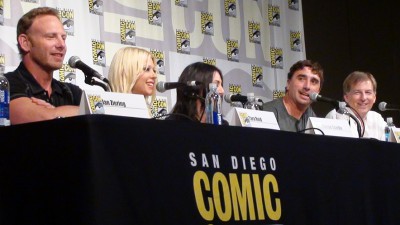 Speaking of being taken by storm, this statement is literally without exaggeration!
The Sharknado movie series has become a pop culture phenomena world-wide for it's enjoyable campy dialogue, often tongue in cheek story arc that is constantly poking at everything and everyone.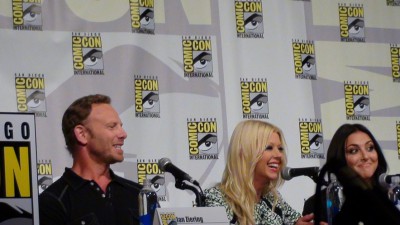 The third terrific Sharknado episode finds the sharks invading the east coast of the United States starting in Washington DC. All citizens we have spoken with, including two of the celebrities in the Press Room reinforce our hope that the hungry ocean creatures invading dry land will permanently retire some of the corrupt politicians inhabiting that city!
Sharknado 3 will air in the United States on Syfy this Wednesday July 22, 2015 for a "fin-tastic" journey that continues the global pop culture sensation beloved by fans.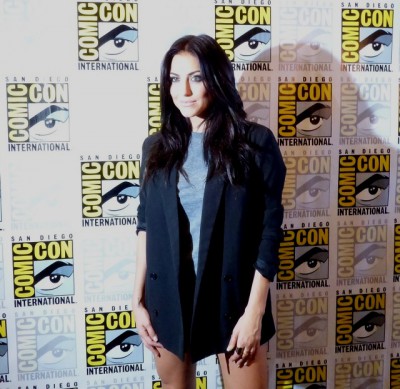 The Sharknado 3 excitement is quite palpable with the series stars and creators getting ready to live tweet as the movie airs.
Like many fans of this fabulous movie series, we will so enjoy reading the tweets, we will no doubt have to rewatch the movie on DVR after the Sharknado 3 Twitter festival.
Team WHR will be back with a complete review of Sharknado 3 after the epic event this Wednesday evening.
In closing for now, we here at WormholeRiders hope that the Sharknado movie series created by director Anthony C. Ferrante and writer Thunder Levin continues for many years to come!
The WormholeRiders News Agency Team will continue our convention and video interview series schedule during 2015, so please come back soon to visit with Team WHR!
In the meantime, please feel free to share this article with your friends, co-workers and or family by clicking one of the icons below. We thank you for visiting and express our sincere gratitude.

Feel free to visit WHR on Twitter, WHR on Facebook or visit me on Twitter by clicking the text links or images avatars in this news story. I and Team WHR look forward to Seeing You on The Other Side!

Thank you.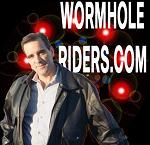 Best Regards,
Kenn