Hello, my fellow Eternians,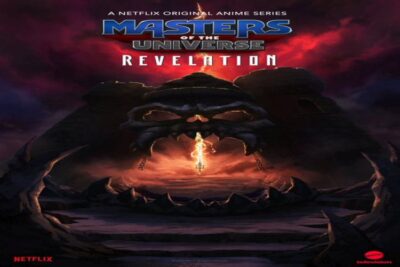 I am so excited to be bringing you Castle Grayskull in all its glory! With Comic-Con again online this year due to the pandemic, I was able to catch the latest panel for Masters of the Universe: Revelation, the new animated Netflix series with Kevin Smith at the helm on-line. It was phenomenal!
This version brings the nostalgia of the 1983 cartoon that occupied most of my Saturday mornings when I was growing up.
I have been a fan of He-Man and Masters of the Universe and the movie Masters of the Universe (1987) with Dolph Lundgren and Frank Langella (the best live action Skeletor in my opinion) since the beginning.
When I heard that another version of this beloved series was coming out, I was a bit skeptical, but then when I heard who was behind it and the voice cast, I was one hundred percent on board.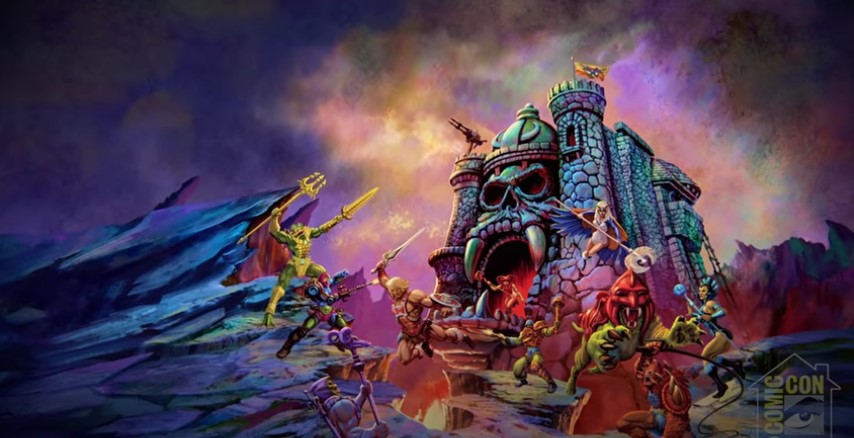 When you have passionate geeky nerds behind a project, who have loved the franchise just as long if not longer than you, that is a good thing. You know that the series will be in good hands, and Kevin Smith is the keeper of the current incarnation. I am happy to see him involved as I am a fan of his, but also because he cares so much about the source material and remembers the original versions of this series. It was his determination to bring a bit of that feel back into the current version.

Now, let us talk about the voice cast in this series starting with Chris Wood (He-Man/Prince Adam) who you might remember from Supergirl and The Vampire Diaries. Next, we have Sarah Michelle Gellar (Teela) Buffy herself, Lena Headey (Evil-Lyn) from a very small, not very popular, obscure show called Game of Thrones (note the sarcasm in that sentence). Of course, to me the best addition to this series is none other than the maestro himself, Mark Hamill as Skeletor. Along the way you will also hear characters voiced by Henry Rollins, Liam Cunningham, Justin Long, Dennis Haysbert, Stephen Root and Alan Oppenheimer (who was the original Skeletor). With a voice cast like that the series is bound to be great.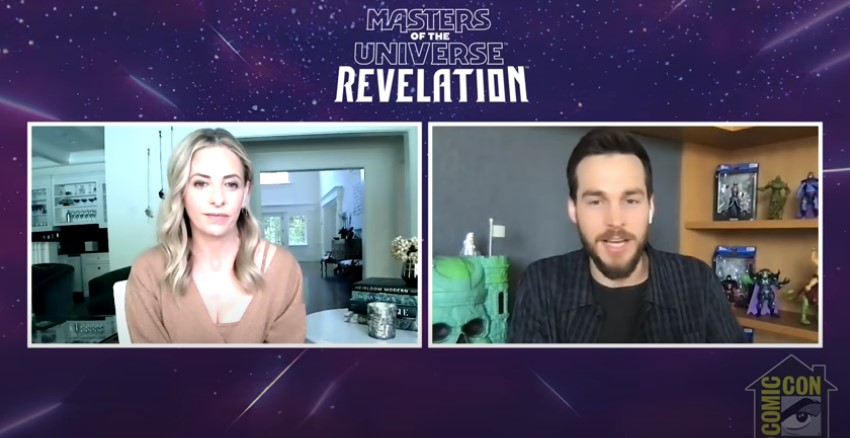 The panel was moderated by Kevin Smith and featured Chris Wood, Sarah Michelle Gellar, Tiffany Smith (the only other Smith that mattered, as Kevin mentioned), who plays Lieutenant Andra and another iconic voice actor and general cool cat Tony Todd who voices Scare Glow. In the background of Chris's zoom video, you can see the action figures he has had since he was a kid, it was cool to see that he takes his job seriously.
Sarah had mentioned that when she was growing up cartoons were either male oriented or female oriented, so her exposure to He-Man was not as defined as Chris's or Kevin's. She did however admit that she did love Skeletor (I mean who doesn't?). She also mentioned how she watched the new series with her kids and her daughter loved Scare Glow more than they did Teela, they practically forgot about her character when Tony's voice was heard. I mean who can blame them, Tony is a force for sure. The series, she says, is more inclusive and can be seen and understood by both young kids and adults alike. I think that is the mark of a good series is when you can find something to relate to.
Tiffany Smith talked about how she has watched both He-Man and She-Ra cartoons when she was growing up, she even brought out her action figures to prove it. Her character Lieutenant Andra appeared in the mini comics only but decided to bring her back here in a much bigger capacity. Tony Todd mentioned that he has nephews and nieces are nagging him for the toys for the series. I am sure he will be more than happy to provide them.
Tony made a great point that this new series will open up a whole new fan base and give another generation what the previous one had. Chris said that since he watched the series early in life and played with the toys that he was indirectly practicing for his stint as He-Man. Chris had the distinct pleasure of voicing two characters on the show, Prince Adam, and He-Man, two very different characters inhabiting the same body.

I know I have mentioned a few times in different articles that when you have MASSIVE fanboys who understand the lore, legend and canon of a specific story, the results will be what fans want to see. Ted Biaselli who is the executive producer and the one at Netflix who brought this to fruition is that fan boy behind this. Ted made it a point to be in the writers room and was very enthusiastic that he threw out some ideas to the writers as well.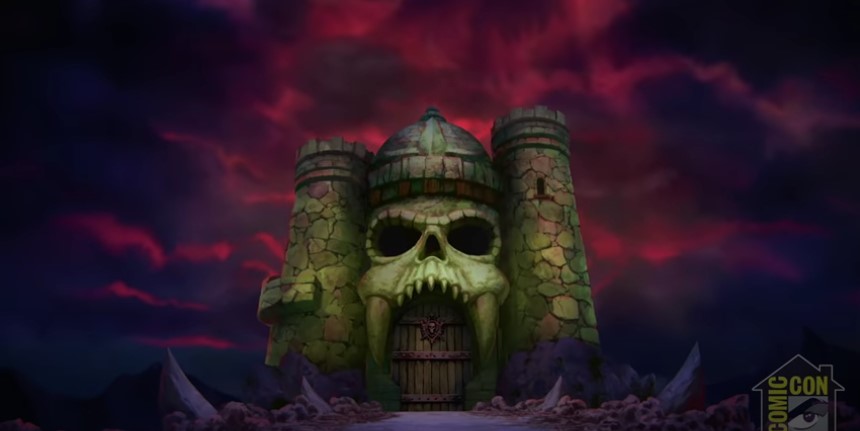 During the panel, Kevin showed a clip of Alan Oppenheimer talking about how he found that unique voice of Skeletor in the original cartoon. He explained that because Skeletor has a boney head he immediately made the voice nasally, and the laugh was meant to be a bridge but ended up being an iconic part of Skeletor. Then we hear from Mark Hamill about how he approached Skeletor, Kevin had mentioned a bit of Tallulah Bankhead may have been sprinkled in the voice.
The difference between the series then and now is that this incarnation of the series, Grayskull and Eternia has abandoned magic and embraced more of a technological approach to saving the universe. Tri-Klops (voiced by Henry Rollins) extolls how magic has failed time and time again and that Eternia must embrace technology if it is to survive.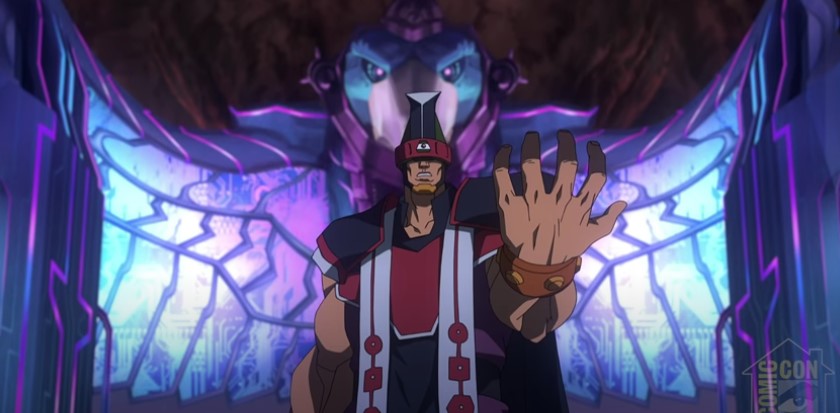 Definitely a different approach than from the original series back in the 80s. The idea of making the series through the lens of a grown up was more the aim of what they wanted to bring to this.
Masters of the Universe: Revelation is a love letter to fans of the show as Chris pointed out, it gave an elevated update to what the original series was.
Well fans and friends, I hope that you give this news series a try and enjoy it as much as you did the original back in 1983. Until next time, we leave you with the official extended trailer for Masters of the Universe: Revelation to enjoy!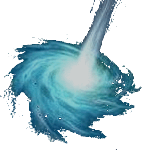 Thanks to Kenn for video embedding for my feature article and many thank to you for visiting WormholeRiders News Agency. Kenn will be back soon with more about Comic-Con at Home 2021 to provide new analysis about a legend in filming making and about wonderful series that recently returned to our screens in the past year!

Please feel free to leave a comment here or If you prefer, you may also click the social media icons below to share this news article or as many of our readers and visitors often do, visit me on Twitter by clicking the links or images avatars in this news story.
See You on The Other Side!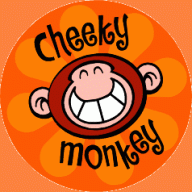 Until next time,
Regards,