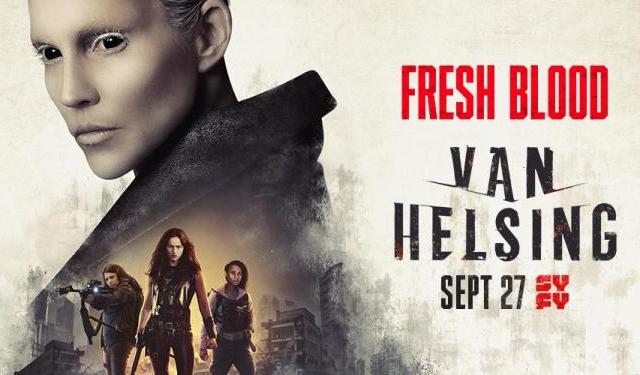 Welcome back WormholeRiders and Van Helsing Lovers!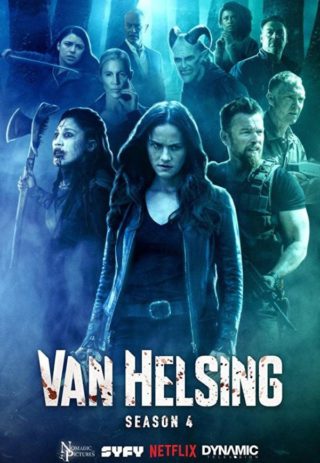 With the superb fourth season of Van Helsing beginning September 27, 2019, we here are #TeamWHR's are pleased to bring you our ongoing exclusive series of feature interviews articles to support one of our most favorite science fiction series on SYFY.
Conducted on July 18, 2019 we interviewed three new members of the Van Helsing team, as well as two revered cast members for the great science fiction program that has successfully leveraged the Dracula legend the past four years.
The cast and creators met with WormholeRiders in their Press Room returning to SDCC50 for their fourth appearance. Thanks to the outstanding organization of the Van Helsing Public Relations for Mary Lou Johnston, we were graced with nearly 30 minutes to conduct fantastic, friendly, family like interviews subsequent to their fun enjoyable Van Helsing 2019 panel at San Diego Comic-Con!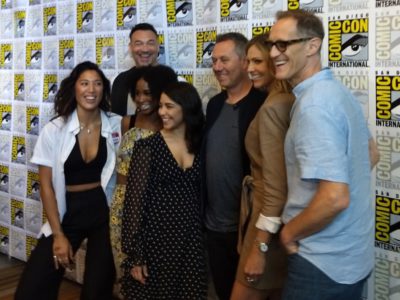 Included in our Press Room interviews below included are several of the top cast members from Van Helsing featuring Alex Paunovic, Christopher Heyerdahl, Tricia Helfer, Nicole Muñoz, Keeya King, the last three gifted and gorgeous actors who are joining Van Helsing in season four! !
We were also fortunate to interview great season four show runner Jonathan Lloyd Walker who is leading Van Helsing with Nomadic Pictures Mike Frislev and Chad Oakes as Neil LaBute moved on to create an incredible new project known as The I-Land which was released on NetFlix on September 12, 2019.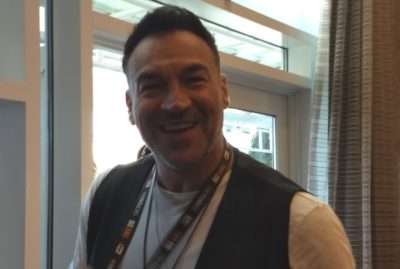 During our delightful Van Helsing San Diego Comic-Con 2019 Press Room interviews, each of these talented individuals discussed their experiences while making the fourth season of the hit Van Helsing science fiction series.
They also shared details about their characters, fight scene choreography and other adventures they experienced during filming of the fourth fabulous season!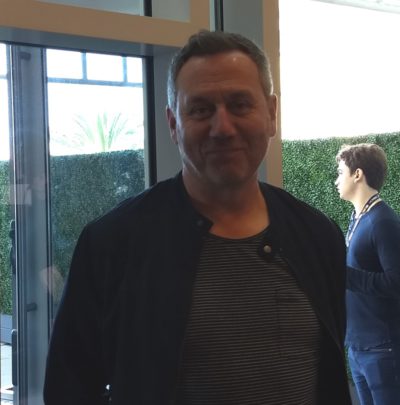 Unfortunately, we were not able to interview Jennifer Cheon who had to leave the Press Room before we could interview her.
Our San Diego Comic-Con Press Room interviews video, which includes the marvelous show runner Jonathan Lloyd Walker from the team of fabulous folks at Dynamic Television and Nomadic Pictures are the very same team of creative genius' who have brought us many outstanding series we have loved over the years including The Order, Ghost Wars, Hell on Wheels, Z-Nation and Wynonna Earp!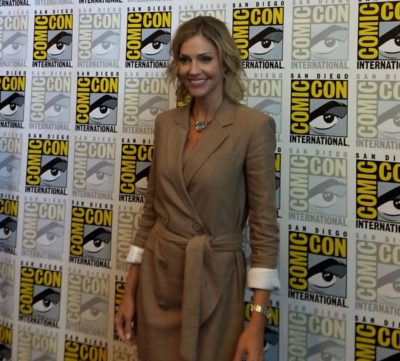 One of the most touching, memorable moments detailed in the our Press Rom interviews is in the last moments with Alex Paunovic, when #TeamWHR and Alek's shouted out to Katie Lester, Mona Per, Christina Gungl, Colllleeeeen and to all the Van Helsing admirers!
As we have shared previously, Van Helsing has more than exceeded the original vision and expectations of the series admirers. With Van Helsing cast and the creators now entering a well deserved four seasons, we are ecstatic to behold what is about to be revealed to the world of science fiction!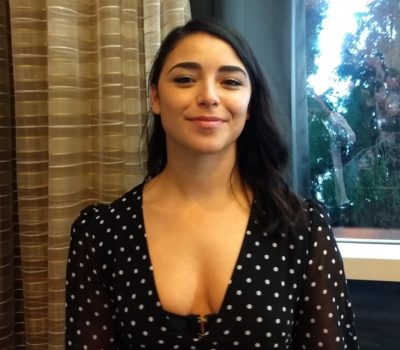 We hope for many more seasons to come for this superb science fiction series as we await Van Helsing's return to our screens in September 27 2019. remaining a 13 episode series that originally premiered on September 23, 2016.
During the Press Room interviews, and earlier in the Van Helsing SDCC 2019 panel where TeamWHR recorded exclusive video clips before the interviews, much respect was paid to Neil LaBute for creating the re-imagined Van Helsing series.
We also would like to once again thank Jonathan Lloyd Walker for continuing our beloved program into the fourth season and hopefully seasons 5,6,7 and beyond!!
As we continue to share our many adventures during SDCC50 at San Diego Comic Con, we still look back fondly to our prediction in 2016 that Van Helsing as a series would run many successful seasons.
In closing for now, we are confident if you have not watched this great series, we suggest that you can start a binge watch today to be ready to enjoy Van Helsing season four as much as we are after San Diego Comic-Con!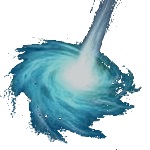 Please feel free to share this article with your friends, co-workers and or family by clicking one of the icons below. We thank you for visiting and express our sincere gratitude.

Feel free to visit TeamWHR on Twitter, WHR on Facebook or visit me on Twitter by clicking the text links or images avatars in this news story. I and Team WHR look forward to Seeing You on The Other Side!

Thank you.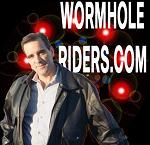 Best Regards,
Kenn of TeamWHR