Hello science fiction, drama theatre and comedy fans,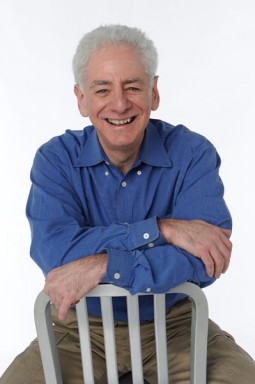 In honor of the Tony Awards held in New York City this weekend we discovered, errr uncovered a dastardly plot being hatched in New York City involving Mad Mel (rather than Mad Max) in a science fiction stage play that will be opening one month!! One thing we can be certain of is this live stage production going to be both entertaining and hilarious.
The author of Mad Mel and the Marradians is well known to those familiar to entertainment industry as discussed below in the official press release. As an ex stage actor myself, we are hopeful to be able to cover "Mad Mel and the Marradians" live in New York City as we prepare to expand in the arena of theatre in the near future.
In the meantime, we would suggest you order your tickets early as this production is likely to sell out quickly! Thank you.
Press Release: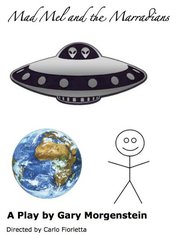 New York, NY – Angry aliens. Doomed Earth. Another day in New York. In Gary Morgenstein's (Ponzi Man, A Tomato Can't Grow in the Bronx) sci-fi political romp Mad Mel and the Marradians — premiering Monday, July 11, opening night of the 12th Annual Midtown International Theatre Festival — the fate of the human race depends upon an egotistical author whose phony scholarship has stumbled upon a deadly plot by the ancient alien race, the Marradians.
Why is this happening in New York, NY? Why are the aliens angry? Is Earth actually doomed?. Will it really be just another day in New York? We will all find out soon as talented author Gary Morgenstein's new play opens in the "Big Apple! In the stage play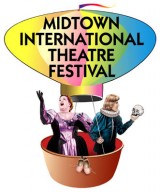 Mad Mel and the Marradians which is premiering Monday, July 11, 2011 at the opening night as mentioned above, all these answers will be revealed at the 12th Annual Midtown International Theatre Festival!
So yes indeed! We will learn our fate as the human race becomes dependent an an egotistical author as he documents the dastardly plot by the foul ancient alien race, the Marradians on stage in NYC!!
A Co-Production of the Midtown International Theatre Festival, Mad Mel and the Marradians is directed by the award-winning Carlo Fiorletta. It will star Jordan Auslander (Phlegm), William Beckwith (Larynx), Rachel Caccese (Joan), Rob Gaines (Mel) and Mary Riley (Anita).
The play will be performed at the Main Stage Theatre, 312 West 36th Street in New York on Monday, July 11 at 6PM; Saturday, July 16, at 2:30PM; Tuesday, July 19, at 8:30PM; Sunday, July 24, at 6PM; and Thursday, July 28, at 8PM. Tickets are $18-$15 and are available at Ovation Tickets or by phone at 866-811-4111.

In Mad Mel and the Marradians, the ambitions of Imperial Chancellor Larynx of Marradia — a planet very far away — to become High Priest Dubya are threatened by writer Melvin Worthington. In his best-selling "scholarly" books about the Marradians and their visit to Earth 30,000 years ago (which he thinks he has totally made up), Worthington stumbles upon a secret that threatens the existence of the human race – bringing the aliens to Manhattan to stop him.
As the Marradians would say: Kabob drek manu, Terrans!
MAD MEL AND THE MARRADIANS:

Gary Morgenstein / Playwright:
Gary Morgenstein's (pictured above) has many previous plays including A Tomato Can't Grow in the Bronx and Ponzi Man. His novels include Loving Rabbi Thalia Kleinman, Jesse's Girl, Take Me Out to the Ballgame and The Man Who Wanted to Play Center Field for the New York Yankees as well as the dating book How to Find a Woman…Or Not. Morgenstein is co-host of the popular Sunday night MediaBlvd Purple Haze radio show. Morgenstein's "day job" is Director of Communications at Syfy.
The award-winning director Carlo Fiorletta is associate producer of the upcoming feature film Surviving Family. Fiorletta directed Mara Lesemann's plays Fertility Factor and A Temporary Cat, and Gary Morgenstein's A Tomato Can't Grow in the Bronx. He also wrote and directed two award-winning short movies, Nipple Nazis and Calamity 666, along with The Last Supper and All About Audition.
He is President, Guild of Italian-American Actors (GIAA).
Jordan Auslander / Phlegm: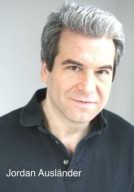 Jordan Auslander (Phlegm) has starred in numerous theatre productions such as La Salon, Tall, Sex Without Pliers, Dear Whore, Getting In, Female Bonding, Lady Windermere's Fan, Institutions, Godfather's Meshuggener Wedding, The Stolen Child and Venom!
He also appeared in the films Defending the King and Sunday with Albert and Mandy
William Beckwith. Son, spouse, parent, friend, fellow worker. Of late, theatre, Svetlovidov, Thomas More, Salieri, Richard III, Macbeth, Anthony, and more. Film, The Ragman, Bittersweet Life, Scent of a Woman, Dr. Ambedkar, and more.
To come in the near future, an upcoming film project for South Korea's MBC TV.
Ms. Rachel Caccese's film credits include Fan, 17 to Midnight, An Internet World, and The 7 Day Diary. On stage, she has appeared in Sophistry, The Skriker, Spike Heels, and All's Well That Ends Well. Rachel is a graduate of American Musical and Dramatic Academy Studio Program in New York City.
She earned her Bachelor of Science degree from The New School University. She is an active member of the Guild of Italian American Actors and Actors Equity Association.
Gaines' major stage credits include York Shakespeare (Merchant of Venice, Jew of Malta) and Peculiar Works Project (Off Project: East- and West-Village Fragments), with films ranging from The Tickets (3+4 Productions) and Betserai (Angela Gunn).
Rob Gaines has playmastered and acted in countless performances with the Instant Shakespeare Company, where his favorite role was Sir Andrew Aguecheek. He is a founding member /sometime lecturer at the Killington, Vermont, Shakespeare retreat.
Founding Artistic Director of the American Bard Theater Company, Ms. Mary Riley has appeared in A Perfect Analysis Given by a Parrot, Much Ado About Nothing, Comedy of Errors, A Midsommer Night's Dreame, Twelfth Night and The Winter's Tale with the American Globe Theatre, Southwest Shakespeare Festival, New England Shakespeare Festival, and Virginia Stage Company, among others. She will portray Anna Nicole in Anna Nicole:Blond Ambition at Theatre for the New City. You may also visit Ms. Riley at her website.
About The Midtown International Theatre Festival's 2011 Season:
The festival runs from July 11 – 31 at the June Havoc Theatre, 312 W. 36th Street, 1st floor; the Dorothy Strelsin Theatre, 312 W. 36th Street, 1st floor; the Main Stage Theater, 312 W. 36th Street, 4th floor; and the Jewel Box Theater, 312 W. 36th Street, 4th floor. Tickets are $18-15 and are available at www.midtownfestival.org or by phone at 866-811-4111.
About The Midtown International Theatre Festival:
Now in its twelfth year, celebrates the diversity of theatre. The MITF welcomes theatrical storytelling across a broad spectrum of genres, forms, identities, cultures, and appetites. The MITF seeks to nurture these new ideas, perspectives, and stories on its stages, with an eye set on guiding these productions toward future success and longevity.
The festival, traditionally held in summer, represents a fantastic, often paradoxical, adventurous and intriguing cross-section of the forefront of the theatre world. The MITF proudly hosts production companies from across the country and around the globe, uniting talent in one of the biggest theatre capitals in the world.
John Chatterton created the MITF in 2000, a Midtown alternative to other theatre festivals, as a way to present the finest off-off Broadway talent in convenience, comfort, and safety. In 2008, the Festival added two 99-seat theatres and inaugurated the Commercial Division for upwardly mobile shows with commercial ambitions.
For Midtown International Theatre Festival information, please contact: Michelle Tabnick
michelle@michelletabnickcommunications.com
646-765-4773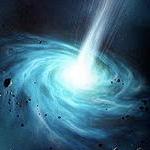 As always we appreciate your visiting our news sites at WormholeRiders News Agency. and for reading about the wonderful theatrical production! Thank you.
Feel free to share this article to using the social media icons below to share this news article or as many of our readers and visitors often do, visit the WHR on Facebook or me on Twitter by clicking the text links or images avatars in this news story and or on See You on The Other Side"! Thank you.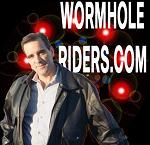 Best Regards,
WR_Systems (Kenn)