Hello Stargate Fans,

It is with great sadness to bring you this news: After 15 episodic years, 3 series and 3 movies that WormholeRiders News Agency will be covering live at the Stargate liquidation by Maynards Auctioneers in which everything we all know about all three franchise series will be liquidated beginning this Friday June 17, and continuing Saturday June 18, 2011.

The auction will be at The Bridge Studios facilities at 2400 Boundary Road in Burnaby British Columbia. Courtesy of Maynards Auctioneers. WHR will bring you details about the developments throughout this weekend ahead as the franchise is placed on the shelf.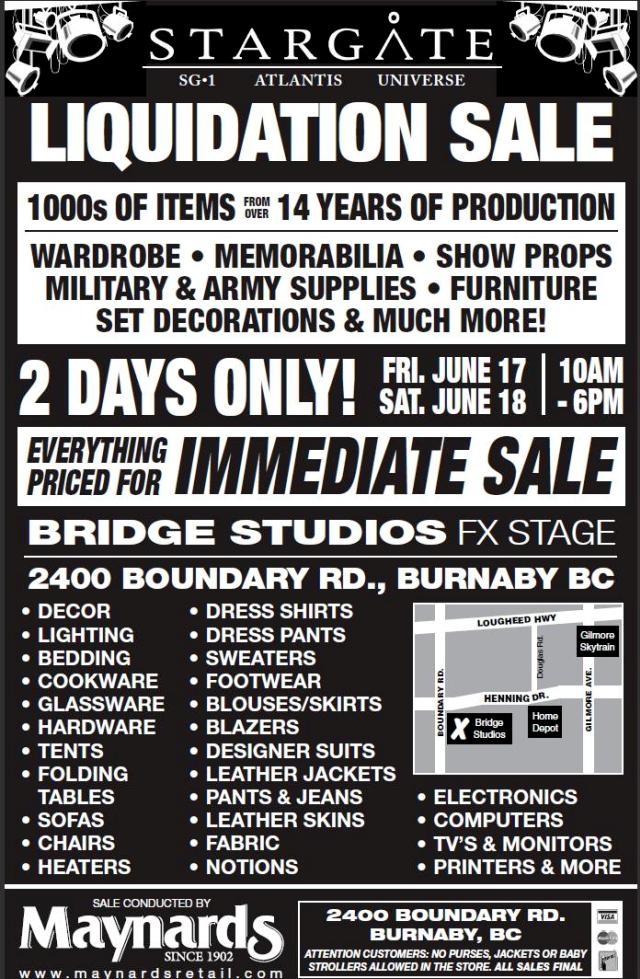 Please check back as we will be announcing additional details and ongoing news coverage about the liquidation of Stargate very soon. In the meantime, we ask everyone for respectful behavior from all involved, especially for and to all those who lost their jobs as a result of a ridiculous boycott of the Stargate Universe program which doomed the wonderful series on Syfy and hence contributed to the end of the entire MGM Stargate franchise itself.
We appreciate your respectful reverence at the public auction as an epic end of an era occurs in our time right before our very eyes. Thank you.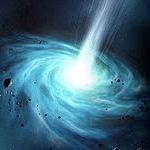 As always we appreciate your visiting our news sites at WormholeRiders News Agency.

Please feel free to leave a comment here, or if you prefer, click the social media icons below to share this news article or as many of our readers and visitors often do, visit TeamWHR on Twitter, or visit me on Twitter by clicking the text links or images avatars in this news story and we look forward to will Seeing You on The Other Side"!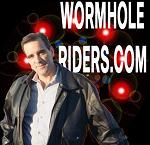 Best Regards,
Kenn