Hey Stargate and Twilight fans!
Well it is all true folks! This weekend WHR will be deploying Senior Reporters covering not one but two Creation Entertainment conventions located in two cities across the country simultaneously! ZOMG!

First our Stargate convention team! Lead by none other that our dear Sr. Reporter Whovian99 (known to you all for her great work with Michael Shanks) is accompanied by the very experienced Staff Reporter SilverWolf77 'Gating' their reports to you about this great convention!
Both will be in Minneapolis Minnesota Saturday and Sunday June 12 and 13 for the Stargate convention! Whovian99 (Trish) and Silverwolf77 (Mandi) are looking forward to the Stargate Minneapolis featured the gifted wonderful and beautiful Alaina Huffman and the talented and handsome Brian J. Smith of the new hit series Stargate Universe! Interestingly, the Starga
te Universe season finale occurs the evening before the convention starts and is sure to be a hot topic at this great event produced by our Friends at Creation Entertainment!
David Hewlett and Joe Flanigan of Stargate Atlantis as featured from the MGM Stargate series two franchise. Both actors are much beloved by the fandom and the "squirrels". It will be very nice to see these two back together again
Rounding out the event and last but certainly not least is the legendary Gary Jones aka Walter Harriman! Gary has been featured in every Stargate series and in every Stargate DVD movie including MGM's Stargate Universe! Dial the "Gate" and get ready for this wonderful weekend in Minnesota.


Meanwhile, some 2,500 miles away in Beverly Hills California on June 11, 12 and 13, 2010 WHR is deploying two of our most Senior Reporters, SciFiFanGirl616 (Rigel) and OffWorldTravelr (Ginger) from the Western United States to bring you coverage of the Twilight Eclipse convention!
This super Creation Entertainment convention event features the three major stars the lovely Kristen Stewart, Robert Pattison, Taylor Lautner, and virtually the entire cast of the new Twilight Eclipse movie that is set for release on June 30, 2010 from the franchise owners and great team over at Summit Entertainment!
And ZOMG thanks to the creative talent at Summit Entertainment you can visit our new Movie News Site WormholeRiders Dot US to see an extended promotional trailer of the new movie f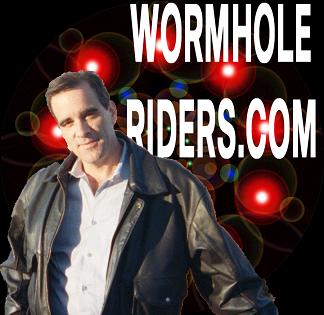 or yourselves!
Thank you Creation Entertainment for these two super conventions!
WHR will see you there!