Hello once again V Series fans,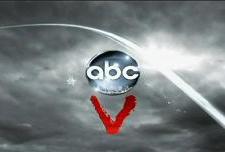 Our long wait for more V Series produced at Warner Brothers facilities is finally over!
Tonight Tuesday January 18, 2011 is the continuation V on ABC of the fantastic V Series. According to the ABC episode description "Erica fights to keep Anna from finding out she's Fifth Column; Anna orders Ryan to find Malik; Lisa notices her body is changing". However this is much more to reveal to you without spoiling the fun tonight.
Before we continue, below we include the ABC promo trailer for tonight!
We have reviewed the"Laid Bare" third screener episode of V Series. After viewing "Laid Bare" my analysis is that "Serpent's Tooth" actually leads directly into the third episode revealing precisely what

the series holds for supporters of the V franchise in season two.
I can say we held off on a pre-review of "Serpent's Tooth" because this reviewer was convinced in my opinion it is really a two part episode concluding with "Laid Bare".  I can also say that you will be amazed in lies ahead in "Laid Bare". You will instead be awestruck by what the show runners of V Series have put together in the third episode.
As we have previously mentioned,  V Series is a an outstanding entertainment creation by the team including of Scott Rosenbaum, Steve Pearlman, Gregg Hurwitz, Rockne S. O'Bannon, Jace Hall of HDFilms, and the great crews over at Warner Brothers who film the series for ABC.
This is  minimal spoiler pre-review exploring primarily the promotional trailer included above courtesy of ABC. We also suggest you visit the V Series web site for many more fun videos that are available. If you are "geo-locked" and cannot view the promotional trailers at this time, we include several "Laid Bare" images below as well as our analysis. For many Canadian viewers you can see V Series tonight on affiliate stations. For satellite viewers, V continues on Thursday January 20, 2011 . Please click this text link to view the Space Channel promotional trailers here.
What can we share with you about the ongoing escapades of the absolutely evil Anna (Morena Baccarin)? Hmmmm let me think on that so as to not to spoil too much. Or how about Agent Malik (Rehka Sharma) under the control of the subservient Marcus Visitor (Christopher Shyer)? And what about Lisa Visitor (queen in waiting) now that we know Anna is infertile after her previous "pregnancy? Take a gander folks, its a nightmare!

This reviewer can share that Anna is more evil than ever and is mighty ticked off that anyone would mess with her plans to dominate the Earth. Oh and a cat fight is about to take place! The scenes of the post accident situation with Malik and Erika are more than satisfying and are not much of a spoiler since the sequence was setup in V Series episode two "Serpent's Tooth"!


Moreover the infant child of Visitor Ryan Nichols (Morris Chesnut) (the Visitor hybrid born on the New York mother ship) is going to be abused and utilized as leverage against Ryan. But we already knew that! However, as we predicted "Best Evil Bitch" and vile Anna Visitor (Morena Baccarin) has become the lovely little reptiles step mother and now plans to use the little monster errrrr "child" in an attempt to black-mail poor Ryan! Now that is not really a spoiler either since Anna revealed her sadistic plans in "Serpent's Tooth". The real fun is coming as we all wait with baited breath to learn if Ryan will actually betray the Fifth Column?
But will we feel sorry for poor Ryan Nichols if he betrays the cause of the Fifth Column? I mean after all he IS a father of the little reptilian tyke! And who is really rooting for dastardly and wonderfully wicked Anna Visitor! Well I have bad news for the human race! That is correct people, you guessed it! Now that Anna has promised to heal the Earth with "Red Rain", a majority of humanity thinks she is the "Bee's Knees"! ZOMG! And what about the good doctor (Bret Harrison)? And for goodness sakes, will the fragile alliance of the resistance hold together after what they learn!?

As expected, when Anna Visitor visits her own mother again, as the British would say "The Shyte is going to hit the fan!"and so it will indeed! We really do not need much more evidence that Morena Baccarin is now absolutely the greatest baddest girl actresses in history! She will manipulate Lisa the Queen in waiting Lisa Visitor (Laura Vandervoort) to ensure that her soon to be son-in-law Tyler Evans (Logan Huffman) is the father of a new race of V soldiers much to the horror of humanity!

Elizabeth Mitchell as Erica Evans continues her excellence in "Laid Bare". I mean really people "when" has Ms. Mitchell not been excellent?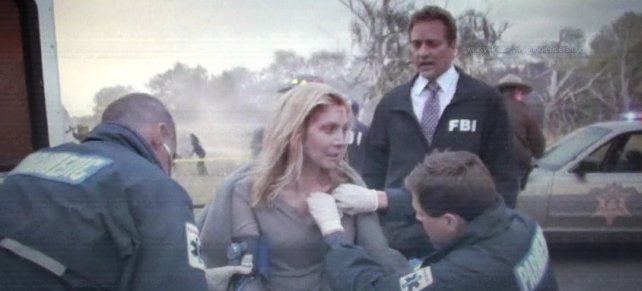 And when you see what she instructs Kyle Hobbes to do in tonight episode you will be frankly quite shocked! All I can say without spoiling is that the wicked Anna Visitor. is really going to go crazy when she finds out what Erica Evans does!

Back to the subject of V Series Queens, the sequence with Jane Badler were discussed to some extent in our an exclusive interview with Ms. Jane Badler. As the new re-imagined her role as "Diana" in the new V Series, the scenes in this weeks episode are again more than awesome. Great performances by Morena Baccarin and Jane Badler! Jane Badler as the "Queen Mother" of the foulest (read best) Anna Visitor continues to amaze and delight this reviewer. The sequences when the two interact are exquisite!

Scott Wolf moves to a new level of duplicity in his performance as Chad Decker in V Series episode three "Laid Bare". Continuing from "Serpent's Tooth" where we learned that he wants to join the Fifth Column (acting as a double agent) to maintain access to Anna. The question are will he be discovered? Could Anna have planted something in his brain we may discover later? And will he be loyal to the resistance?   What Mr. Decker has planned for the wicked evil Anna Visitor, Queen of the Reptiles is going to be revealed in part in "Laid Bare"!

Continuing to really polish the apple with stunning performances in "Laid Bare" third in the series behind "Serpent's Tooth" and "Red Rain" are those by Charles Mesure (Kyle Hobbes), Joel Gretsch (Father Jack Landry), Rehka Sharma (Agent Malik) Roark Critchlow (Paul Kendrick), and Scott Hylands (Father Travis). Each of these portrayals is so real that one must applaud their contributions!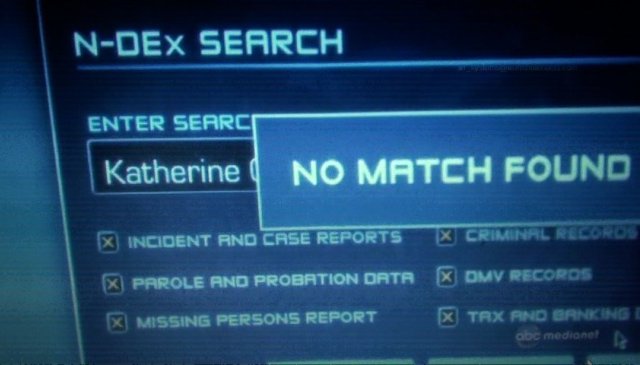 Last but not least: As we conclude this pre-review we must once again mention the great music score by Marco Beltrami, superb visual effects by Laura Jones. and the outstanding editing of Geofrey Hildrew, In V Series season 2. Without these oft unmentioned creative genius' the series would not be as great as it is. That is not to discount the actors, actresses, writers or directors by any means. It is simply that these talented team members "ice the V Cake" and we all love cake do we not?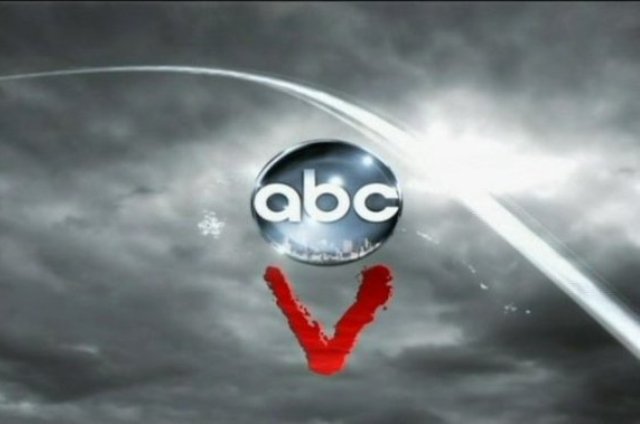 WHR will continue detailed post air date analysis reviews by our series editor Vala The Great each week after V Series returns to ABC tonight January 18, 2010. My grade for the series what has been accomplished in the V Series season two so far with "Laid Bare", Serpent's Tooth" and  "Red Rain"? In the opinion of this reviewer the grade is now an A PLUS! Do NOT miss the exciting V Series on ABC tonight!
As always we appreciate your visiting our news sites at WormholeRiders News Agency. Please feel free to leave a spam free comment or a question here. We will respond to your comment or question as soon as is possible.
If you prefer, click the social media icons below to share this news article or as many of our readers and visitors often do, visit the WHR on Facebook or me on Twitter by clicking the text links or images avatars in this news story and or on See You on The Other Side"! Thank you.
Best Regards,
Kenn