Hello once again Gregg Hurwitz fans!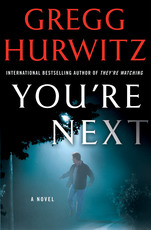 Our long wait is FINALLY over! And Gregg is going to Comic-Con San Diego too! YAY!
YOU'RE NEXT has finally hit the stores! Discover the thriller critics are calling "chilling" (Associated Press), "gripping" (Milwaukee Journal Sentinel), and "breathtaking" (RT Book Reviews).
The celebration kicked off tonight at Diesel Bookstore, 225 26th Street, Santa Monica, CA, at 7:00pm. Join Gregg for cupcakes, margaritas, and general revelry.
Following his launch party, Gregg will embark on a 16-city book tour. Find out below when he's coming to a bookstore or library near you:
The "YOU'RE NEXT" Tour
July 7th: Diesel Bookstore in Los Angeles
July 10th: Mysteries To Die For in Thousand Oaks
July 13th: Cerritos Public Library in Cerritos
July 15th-16th: Iowa City Book Festival in Iowa City
July 17th: Murder By The Book in Houston
July 21st-22nd: San Diego Comic Con
July 23rd: Book Passage in Corte Madera
July 25th: M Is For Mystery in San Mateo
July 26th: Barnes and Noble in San Jose
July 28th: Studio City Library in Studio City
July 30th: Book Carnival in Orange
July 30th: Mysterious Galaxy in San Diego
August 10th: Tuscan Market & Wine Shop in Chicago
August 11th: The Book Cellar in Chicago
August 12th: Mystery One in Milwaukee
August 11th-13th: Chicago Comic Con
September 2nd-4th: Decatur Book Festival in Decatur
September 8th: Huntington Beach Library in Huntington Beach
September 15th-18th: Bouchercon World Mystery Convention in St. Louis
For details, click here.
If you are interested in having Gregg speak at your event, please contact his publicist Dana Kaye, thank you
Forward on this newsletter! Subscribers receive an exclusive first chapter preview, contests, and breaking news on books, film, TV, and in comic books too. Please add Gregg gregghurwitz.net@mail.vresp.com to your address book to ensure delivery.
For frequent updates and contests, follow Gregg on
Twitter and "Like" him on Facebook.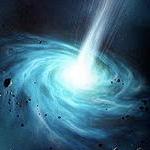 Thank you for reading and visiting WormholeRiders News Agency. We will be seeing Mr. Hurwitz on his tour in the near future to bring you exciting news about You're Next!
All "images used herein are copyright property provided courtesy of Gregg Hurwitz. Thank you Mr. Hurwitz!

Please feel free to leave a comment here or if you prefer, click the social media icons below to share this news article. Or as many of our readers and visitors often do, visit WHR on Twitter, WHR on Facebook or visit me on Twitter by clicking the text links or images avatars in this news story. I and the WHR team look forward to will Seeing You on The Other Side"!
Thank you.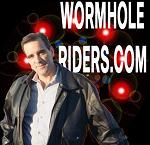 Best Regards,
WR_Systems (Kenn)