Welcome back convention, Alphas, Being Human, Eureka, Her Universe, Sanctuary, The Mercury Men, Warehouse13, E! Online and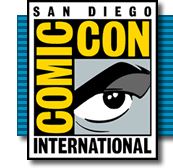 Syfy fans!
Whew that is quite a mouthful and a lot of entertainment planned by Syfy as the time for Comic-Con 2011 at the San Diego Convention Center draws near! The best news for you in the fandom? Fear not fans, the WHR Team will be there for you to cover as many of these fantastic events as is possible!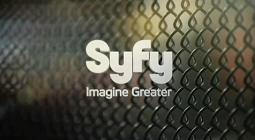 Very high on our list are programs the great cable network Syfy. As you may be aware, the WHR team has covered many of the programs featured on this fine channel. In fact just prior to Comic-Con we announced yesterday news and review teams to perform detailed analysis and reviews on EVERY television series listed below!
Additionally, we have long enjoyed the entertainment news of E! Online who is teaming with Syfy for an

extraordinary gala event at Comic-Con as discussed below in their recent press releases AND many of our favorite Syfy executives and publicists including Brenda Lowry, Craig Engler, Gary Morgenstein, Maureen Granados will be there AND Syfy will be screening their newest web series "The Mercury Men" too!
ZOMG! Can any convention crew such as Syfy and E! Online get geekier than this? We think not!
WHR looks forward to seeing hundreds of thousands of you SciFi Geeks in less than two weeks at Comic-Con as we deploy our largest convention news team in history with eight (8) credentialed senior editors and reporters supported by members of staff!
Our live coverage will be coordinated by and with WHR Twitter peeps you all know and tweet with including Dr. Rachelle Smith, Doctor to be Anne Lamsa, MeaganSue, OffWorldTravelr, ScifiFanGirl616, WR_Systems AND two special surprise veteran entertainment contributing writers!

So as be prepared to "Runaway" to San Diego and Geek Out, we have prepared a special music video with a few sneak peeks and looks back at the wonderful adventures Syfy has planned for us all! Enjoy!

And who knows… we may even smuggle friend of LadyTron, our little "Runaway" Internet security consultant and resident entertainment expert Adria_the_Cat into the festivities in order for her to squee,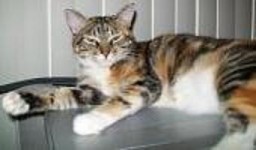 errrr purr with and for you and all of our favorite science fiction celebrities! 😛

PRESS RELEASES:
NEW YORK and LOS ANGELES – In continuing with its yearly tradition of delivering the ultimate fan experience at Comic-Con – and winding down the convention with the hottest party of the entire weekend – Syfy has unveiled its plans for participation at Comic-Con 2011.
As in years past, a multitude of talent from Syfy's hottest series will participate in interactive panels, where fans can get their burning questions answered and get all the behind-the-scenes secrets on their favorite shows! On Syfy's docket for this year are hit Warehouse 13, Eureka, Being Human and Sanctuary, as well as new series Alphas, (premiering July 11 @ 10pm). Syfy will also hold a screening on Friday night (July 22), where fans can get an early sneak-peek of that evening's new episode of Haven as well as the following Monday's new episode of Eureka.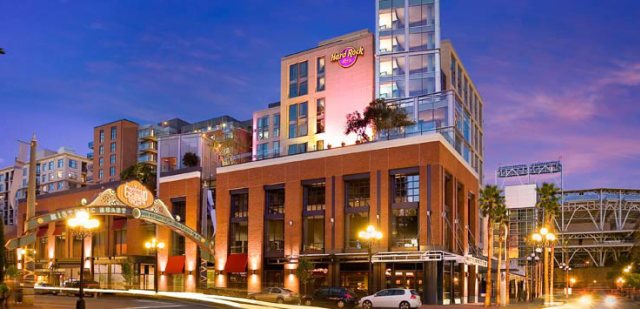 Outside of the convention hall, attendees will once again get a taste of all things Syfy at the fan-favorite Café Diem, across the street from the convention center at the Hard Rock Hotel (207 5th Ave). This fictional local hot spot heavily featured in the popular series Eureka will serve up Syfy fare both on and off the menu and will remain the perfect place for fans to relax and refuel during a long day at the Con.

In addition, Syfy Ventures, Syfy's portfolio of businesses and joint ventures, and Her Universe™, a leader in female genre merchandise, will unveil the first pieces in the Syfy branded collection of apparel and accessories for the growing female science fiction fan base. Comic-Con will be the premier venue for the first launch items, including convention exclusives, starting July 20 and running through July 24. Additionally, the items will be available at both Syfy.com and Her Universe Shop Dot Com.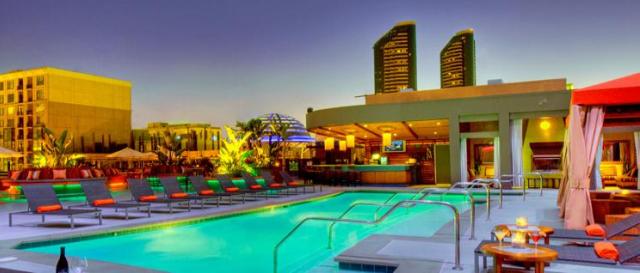 As previously announced, On Saturday, July 23rd, Syfy will partner with entertainment powerhouse E! Online for its most popular Comic-Con event: the star-studded party at the Hotel Solamar in the heart of the Gaslamp district. This invite-only, exclusive soiree has cemented its place as the hottest ticket at the convention and the most talked-about party of the weekend, and this year is no different as Syfy teams up with E! to continue the tradition. E! Live from the Red Carpet: The Syfy/E! Comic Con Party will stream the festivities in real time on both E! Online and Syfy.com, with E!'s Ben Lyons and Jael de Pardo (Syfy's Fact or Faked) as co-hosts.
Syfy's panel schedule is as follows (subject to change):
Friday, 7/22/11
3:00pm – 4:00pm, Eureka


Small town. Big panel. Syfy's smash hit Eureka is back at Comic-Con. Colin Ferguson (Jack Carter), Salli Richardson-Whitfield (Allison Blake), Neil Grayston (Douglas Fargo) and guest star Felicia Day (Dr. Holly Martin) join executive producers Jaime Paglia and Bruce Miller for a chat about the big secrets of America's smartest little town. Moderated by guest star Wil Wheaton (Dr. Isaac Parrish; Wesley Crusher, Star Trek: Next Generation). Ballroom 20.
4:15pm – 5:15pm, Warehouse 13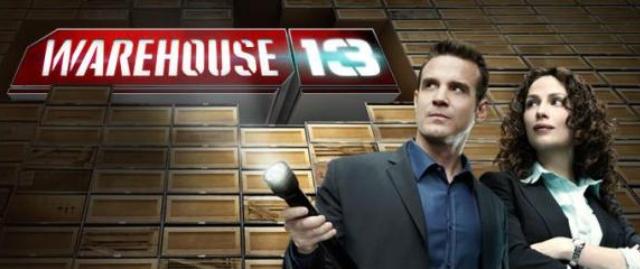 For one day only, America's top-secret treasure trove Warehouse 13 is moving from the middle of nowhere to the middle of Comic-Con. Join stars Eddie McClintock (Pete Lattimer), Joanne Kelly (Myka Bering), Saul Rubinek (Artie Nielsen), and Allison Scagliotti (Claudia Donovan) along with executive producer Jack Kenny as they take you inside Syfy's blockbuster hit series, Warehouse 13. Moderated by Neil Grayston (Douglas Fargo, Eureka). Ballroom 20.
6:00pm – 7:00pm, Alphas


Syfy's newest original series Alphas has taken the summer by storm – and it's just the beginning. Join cast members (TBA), co-creator and executive producer Zak Penn (X-Men: The Last Stand; The Avengers) and executive producer Ira Steven Behr (Star Trek: The Next Generation; The 4400) as they reveal why impossible is what Alphas do best. Alphas premieres Monday, July 11 at 10PM ET /PT and stars David Strathairn, Malik Yoba, Warren Christie, Azita Ghanizada, Ryan Cartwright and Laura Mennell. Moderated by Geoff Boucher ("Hero Complex," The LA Times). Room 6A.
9:00pm – 11:00pm, Syfy Screening: Eureka, Haven & The Mercury Men


Imagine Greater with fellow fans during an advanced preview screening of the next all-new episode of Eureka, followed by a special presentation of an all-new Haven. And be sure to stick around for the exclusive premiere of the all-new digital series, The Mercury Men. Room 6A.

Saturday, 7/23/11
11:00am – 12:00pm, Sanctuary


Thrilling action, revolutionary green screen sets and more bumps in the night than you can count. Catch Amanda Tapping (Helen Magnus), Robin Dunne (Will Zimmerman), and moderator Josh Gates (Destination Truth) as they take you inside Syfy's hit series Sanctuary. Hilton Bayfront, Indigo Room.
12:00pm – 1:00pm, Being Human


Find out why Being Human Is Harder Than It Looks – especially when you're a vampire, werewolf or ghost. Don't miss Sam Witwer (Aidan), Meaghan Rath (Sally), and Sam Huntington (Josh) as they join executive producers Jeremy Carver and Anna Fricke on Syfy's first Being Human panel, moderated by award-winning writer Nadira Hira (expert on Generation Y; contributor, Fortune magazine). Hilton Bayfront, Indigo Room.
NEW YORK and LOS ANGELES – In continuing with the yearly tradition of wrapping up its Comic-Con festivities with the hottest party of the week, Syfy will once again host its traditional Saturday evening celebration, this time with a new partner: entertainment powerhouse E!. On Saturday, July 23rd, Syfy and E! will host the annual star-studded party at the Hotel Solamar in the heart of the Gaslamp district. This invite-only, exclusive soiree has cemented its place as the hottest ticket at the convention and the most talked-about, star-studded party at Comic-Con.
This year, E! Online, the ultimate destination for LIVE celebrity coverage, will give its fans a spot on the party's red carpet with a hosted, online live-streaming event. E! Live from the Red Carpet: The Syfy/E! Comic Con Party will stream the festivities in real time on both E! Online and Syfy.com, and will bring all the excitement of the red carpet celebrity arrivals to fans watching from home.
"We are thrilled to be partnering with E! for our most buzzed-about event of the year," said Blake Callaway, SVP, Brand and Integrated Marketing, Syfy. "As the top brand in entertainment, E! boasts unparalleled access and resources that will not only make the event an unforgettable one for our guests, but will also let fans outside of San Diego participate in the fun via our first-ever live red carpet live stream."
"Comic-Con is a pop culture phenomenon that uniquely blends together celebrity and entertainment with sci-fi and comic book culture – the perfect platform for E! and Syfy to join forces for this extraordinary event," said Suzanne Kolb, President, Marketing, News and Online for E! "Together with Syfy we will make sure fans get a front row seat online to all of the action at what is sure to be one of the year's most talked about parties."
In addition to the party, Syfy and E! will be partnering throughout the weekend of the convention to give fans access to Syfy's convention activities and announcements exclusively at E! Online. E! Online will serve up scoop on Syfy's panels, interviews with Syfy talent and exclusive online debuts of Syfy's all-new series trailers premiering at the Con.
About E!
E! is television's top destination for all things entertainment and celebrity. E! is currently available to 98 million cable and satellite

subscribers in the U.S. and the E! Everywhere initiative underscores the company's dedication to making E! content available on all new media platforms any time and anywhere from online to broadband video to wireless to radio to VOD.
Popular programming includes E! core franchises, "E! News," "The Soup," "Chelsea Lately" and "Fashion Police" as well as the network's hit series "Keeping Up with the Kardashians," "Kourtney and Khloé Take Miami,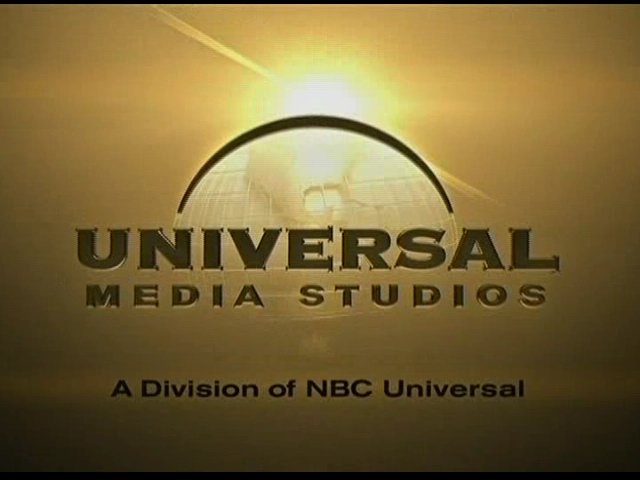 "Kourtney and Kim Take New York," "Kendra" and "Holly's World." Additionally, E!'s "Live from the Red Carpet" signature events keep fans connected to their favorite stars on Hollywood's biggest nights.
E! is a network of NBC Universal Cable Entertainment, a division of NBC Universal, one of the world's leading media and entertainment companies in the development, production, and marketing of entertainment, news, and information to a global audience.
About Syfy
Syfy is a media destination for imagination-based entertainment. With year round acclaimed original series, events, blockbuster movies,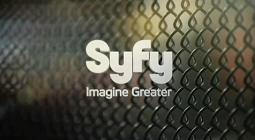 classic science fiction and fantasy programming, a dynamic Web site (www.Syfy.com), and a portfolio of adjacent business (Syfy Ventures), Syfy is a passport to limitless possibilities. Originally launched in 1992 as SCI FI Channel, and currently in more than 99 million homes,
Syfy is a network of NBC Universal, one of the world's leading media and entertainment companies. (Syfy. Imagine greater.)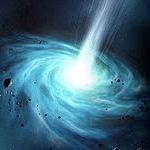 As always we appreciate your visiting our news sites at WormholeRiders News Agency.

Please feel free to leave a comment here, or if you prefer, click the social media icons below to share this news article or as many of our readers and visitors often do, visit WHR on Twitter, WHR on Facebook or visit me on Twitter by clicking the text links or images avatars in this news story and we look forward to will Seeing You on The Other Side"!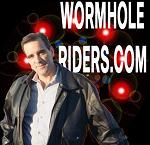 Best Regards,
WR_Systems (Kenn)