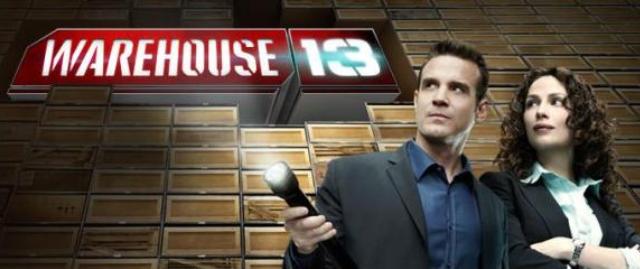 Welcome back Warehouse 13 fans,
We join Pete Latimer (Eddie McClintock) in season three for "The New Guy" after the abrupt and heartbreaking departure of Myka Bering (Joanne Kelly) from the warehouse.
The entire Warehouse 13 team was shocked beyond belief including Claudia Donovan (Allison Scagliotti), Mrs. Frederick (CCH Pounder), curator Artie Nielsen (Saul Rubinek), were stunned to say the least as we see below in the promo trailer!
With H.G. Wells (Jamie Murray) apparently safely locked away by Mrs. Frederick, we find the team settling back down to work. The remaining team finds itself on a mission Jersey City New Jersey in a wild place filled with lightening and strange melodic sounds and even stranger artifacts threatening to destroy yet another innocent set of victims and perhaps an entire music museum in the process!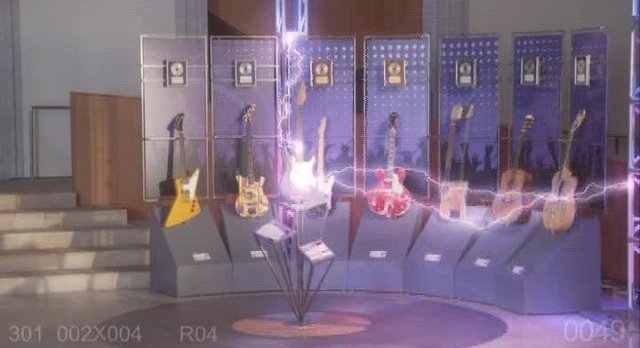 It is here that we are introduced to our newest Warehouse investigator candidate. This young fellow by the name of Steve Jinks (Aaron Ashmore) apparently has the ability to determine if someone is telling the truth or not?! He is very funny during interaction with Pete! Perhaps even more important, will we learn if Claudia can play the guitar shown above?! 😛

With superb special effects by Matt Hansen, visual effects by Laird McMurray, and music by Alicen Catron Schneider, our erstwhile nee Warehouse 13 candidate encounters Artie and Claudia who then catches both in several lies! How I cannot say much more at this time, however the episode is hilarious when Claudia plays with a very famous musician's guitar.
We will be back with our usual detailed analysis after air time this week. However we  leave you with these critical questions; Is Myka really gone from the Warehouse? Is Joanne Kelly's appearance at Comic-Con in San Diego her swan song to Warehouse 13 fans around the world?
What about Helen G. Wells (Jamie Murray)? Have we seen the last of this beautiful vixen and her trouble making ways in Warehouse 13? AND will there will be the new nemesis emerge to bedevil the Warehouse 13 team?
To find out the answers to these questions we advise you tune in this evening July 11, 2011 and every Monday on Syfy! Thank you.

Thank you for visiting WormholeRiders News Agency
Please feel free to leave a comment here or if you prefer, click the social media icons below to share this news article. Or as many of our readers and visitors often do, visit WHR on Twitter, WHR on Facebook or visit me on Twitter by clicking the text links or images avatars in this news story. I and the WHR team look forward to and will be Seeing You on The Other Side"!
Thank you.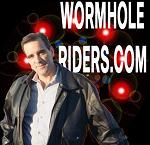 Best Regards,
WR_Systems (Kenn)