Hello Friends;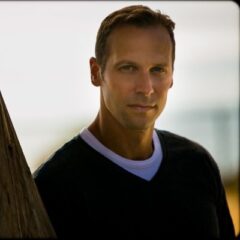 Mr Gregg Hurwitz is an international bestselling author, and he is also consulting producer and writer on (my favourite show) ABC's VSeries. Mr Hurwitz is currently touring California as his newest Book "They're Watching" which has just been released in the United States.
Gregg Hurwitz,  Author and Consulting Producer was recently interviewed during an appearance with WR_Systems of WormholeRiders where we were honored to guest host with Roger Noriega and "The Shadow" on NDB Media BlogTalkRadio. Click the NDB image or text link to listen to Mr. Hurwitz's wonderful interview.

Dates/locations of Mr Hurwitz' appearances are listed below,
Click the image below to visit Mr Hurwitz' website.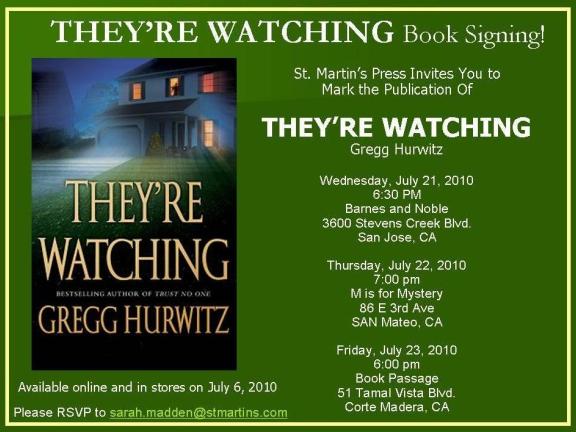 A synopsis from They're Watching : "Patrick is a struggling writer, everything seems to be going wrong for him, his career, his marriage is rocky and then; out of the blue he receives an unmarked DVD, innocently inserted within his newspaper.  He views it, and to his shock he sees footage of himself…"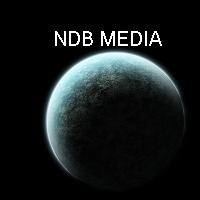 As mentioned above, Rodger and Shadow from NDB Media, along with WR_Systems (Kenn) from WormholeRiders had the pleasure of talking to Mr Hurwitz on his first post release interview on July 06, 2010 July at 7 pm PDT, 10pm EST. We would like to personally thank Mr Hurwitz, after I asked him to consider being interviewed on NDB Media's BlogTalkRadio show, for agreeing to talk to us about his Book and for taking time out of his busy schedule to do so!
We were honoured for the opportunity!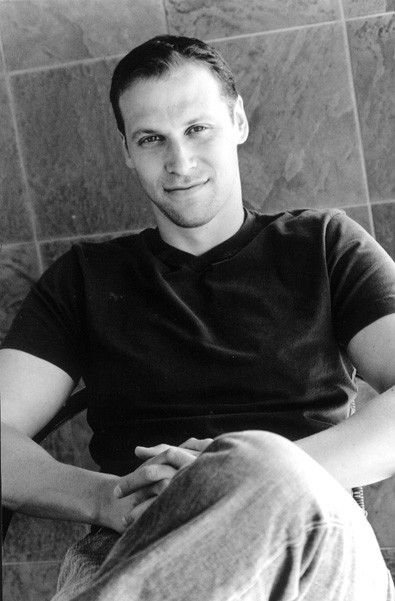 TeamWHR and NDB were most impressed with Mr Hurwitz dedication into researching his books, he told us how he was once undercover in a Mind control cult, he has viewed autopsies, and he seemed quite excited that he got to "Blow up cars" with the Navy Seals; this is just a select few from Mr Hurwitz' extensive list.
Mr Hurwitz' new book "They're Watching" was originally published in the United Kingdom in 2009, They're Watching was published as "Or She Dies" both in the United Kingdom and Australia. I have just received my copy and am now reading. I am hooked! I only put it down to draft this follow-up news post!
You can buy the UK edition "Or She Dies" on Amazon. And USA fans can buy the United States edition of "They're Watching" from Amazon.
You can Visit Mr Hurwitz on Twitter by clicking his photograph.
Please click on the image of the "They're Watching" book cover to visit Mr Hurwitz' Face Book Fan Page!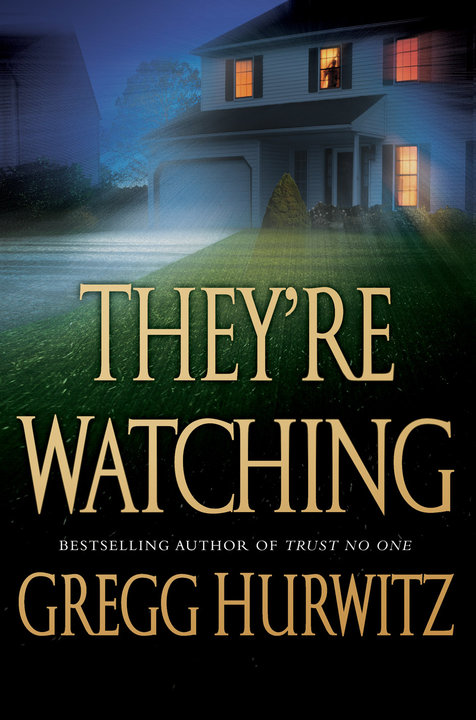 It was an absolute pleasure to talk to Mr Hurwitz. (We cannot thank you enough!). Gregg is a wonderful, funny and informative individual. If you have not managed to listen to the interview, please visit NDB Media Mr Hurwitz spent an hour with Rodger, Shadow, and Kenn. It was a lot of fun! Where Mr Hurwitz spoke of "They're Watching", "V Series" and a "Blue Wale" (You will not be disappointed).
Thank you everyone who has listened, and thank you for the feed back via Twitter and Facebook!!
Best Regards