January 05, 2010
BLAKE CALLAWAY UPPED TO SVP MARKETING, BRAND AND STRATEGIC
MICHAEL ENGLEMAN UPPED TO SVP MARKETING, GLOBAL BRAND STRATEGY AND CREATIVE
NEW YORK – January 5, 2010 – Building on its highly successful brand evolution to Syfy on Jul
y 7, 2009, Dave Howe, President, Syfy, announced today the promotions of the two key marketing executives responsible for orchestrating the strategic growth initiative. Blake Callaway will become Senior Vice President, Marketing, Brand and Strategic and Michael Engleman advances to Senior Vice President, Marketing, Global Brand Strategy and Creative, effective immediately. Both will report to Howe.
"Michael and Blake are strong leaders whose branding and marketing expertise have helped drive Syfy to record-breaking growth since the successful launch of our new brand evolution", said Howe in making the announcement. "As the Syfy brand continues to evolve and expand, their complementary new roles will provide important strategic and creative focus and direction to ensure that all areas of our business are fully aligned to meet our global and new business objectives, as well as drive maximum value for the Syfy brand across all areas of sales and marketing."
In his new role, Callaway 's responsibilities expand to include oversight of strategic marketing that drives advertising revenue and partnerships. He previously served as Vice President, Brand Marketing where he has managed the Syfy brand since 2005 and was responsible for the strategic development for all consumer-focused branding, marketing and promotions for Syfy and Syfy.com. In addition to leading the brand marketing team through the 2009 Syfy brand evolution, Callaway also lead the marketing campaign supporting the launch of Warehouse 13, Syfy's most successful series in its history. Callaway also helped spearhead the new business development team initiatives targeting new revenue streams, and he will continue to drive Syfy's reputation as a top entertainment cable channel for advertisers and consumers.
Prior to Syfy, Callaway was at the forefront of communication planning for innovative and media neutral advertising agencies such as Kirshenbaum Bond's Media Kitchen, and Merkley + Partners. Callaway also worked at leading Hispanic Communications Agency Lopez Negrete. At Media Kitchen he developed the communications plans for successful Syfy projects such as Steven Spielberg's TAKEN and Battlestar Galactica before joining the internal team. Prior agency assignments focused on a diverse portfolio of brands including Visa, Bank of America, Jet Blue, Fila, Timex, and Liberty Mutual Insurance.
As Syfy launches into over 50 territories in 2010, in his new role Engleman's stewardship of the brand will now extend internationally and will include on-going guidance of Syfy's global brand identity as well as promotional support for exported show content and international co-productions. Engleman will continue his oversight of Syfy's brand identity in the US, supervising the development of promotional and advertising campaigns for channel initiatives on all platforms and adjacent businesses. Engleman joined Syfy in March 2008 as Vice President and Creative Director, and was key creative architect of the launch of Syfy's new branding, leading an interdepartmental implementation team to its premiere this July. His creative direction established the network's highly successful multi-platform look and feel, its acclaimed brand films, new logo design and tagline. Engleman has also developed landmark campaigns in support of ratings winners such as Warehouse 13, Eureka, and Sanctuary.
Before joining Syfy, Engleman served as Vice President and Creative Director at CMT, Country Music Television, a division of MTV Networks. Directly managing four separate creative and strategic divisions, Engleman established a new channel brand position leading to record ratings growth. In addition to a variety of award-winning promotional and marketing campaigns, Engleman extended the CMT brand into a variety of successful off-channel business including Gaming, Theatrical Films, Publishing and Apparel.
Syfy is a media destin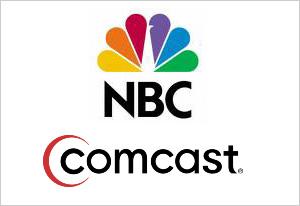 ation for imagination-based entertainment. With year round acclaimed original series, events, blockbuster movies, classic science fiction and fantasy programming, a dynamic Web site (www.Syfy.com), and a portfolio of adjacent business (Syfy Ventures), Syfy is a passport to limitless possibilities. Originally launched in 1992 as SCI FI Channel, and currently in 95 million homes, Syfy is a network of NBC Universal, one of the world's leading media and entertainment companies. (Syfy. Imagine greater.)