Hello again Lost Fans!

As we have reported previously, LOST fans successfully invaded "The Island" on Saturday August 21, and Sunday August 22, 2010 recreated by ABC Studios at the historic Barker Hanger located at the Santa

Monica Airport in California.
In this report we will focus on several serious aspects of the event about the outstanding LOST Auction. In our next report we will learn what the fa

ns and Entertainment Earth (a LOST Auction vendor) thought in exclusive video interviews about the valuable and desirable artifacts that were auctioned off and a special surprise we are working on.
Now we will focus our news report on the wonderful efforts to share the memories of LOST with the fandom. We will also discuss how well ABC Disney and Profiles In History supported the effort to the ecstatic glee

of LOST fans the world over!
The LOSTIES (the self given name of the individuals who support the LOST franchise fandom) participated live at the auction via the Internet, by telephone and in person at B
arker Hanger in Santa Monica California.
During the two day event which extended well into the wee hours each morning, we personally observed the staff, cast and crew of Profiles in History work their backsides off to produce what in our opinion was a very smooth event enjoyed by virtually all the participants! For your enjoyment, we also provide many additional images below from the LOST Auction courtesy of ABC, and Profiles in History.
During our some 20 hours at Barker Hanger over the course of two days last weekend, we researched the reaction on the "web" and observed a few grumbles from certain quarters of the fandom on the Internet. And I do mean only a very few. WHR believes these "complaints" are completely unwarranted. Below is our reasoning as to the "why".
There was a fabulous team of people from both ABC Networks and Profiles in History who literally turned the huge aircraft facility known as Barker Hanger into a wonderful re-creation of various aspects of LOST series with sets from "The Island", Oceanic Flight 815 including an artifact exhibit cases that were simply fantastic. All this was provided in a professional manner very much to the enjoyment of all the LOST fans who attended the auction live at the Santa Monica Airport. As you will witness below for yourselves, the investment in time and attention to detail are simply exquisite!
Profiles in History also skillfully ran costume and prize giveaways AND their tireless team kept the auction running smoothly virtually 100% of the time as depicted above. This despite a cranky Internet that paused the auction only once (to our knowledge) very late Sunday night! We would also like to thank MJK Public Relations for their support during our most enjoyable time at the LOST Auction!

Further, WHR has attended many auctions of various television fandoms at conventions around this little planet we call Earth. Our staff has never witnessed the type of professional world-wide execution as was arranged by ABC and Profiles in History! and the fans should be thankful for the great time that was had by all! For goodness sakes people, can any of us honestly say we could run a live video feed, entertain the guests, auction off many thousands of items all the while interacting with thousands more fans from an estimated 50 countries around the world? We think not.
What was accomplished was no small feat and I for one was honored and happy to be able to witness the fantastic fun firsthand! Below is Press Release information provided by Profiles in History regarding the highlights of the LOST Auction and we include more images of the artifacts the fans LOVED at the LOST Auction!
For Immediate Release:
"DHARMA VAN, HURLEY'S CAMARO, DHARMA JEEP AND SWAN STATION COMPUTER HIGHLIGHT PROFILES IN HISTORY'S "LOST" THE OFFICIAL SHOW AUCTION! Buyers From 50 Countries Around the World Took Home Over 1100 Lots of Iconic Props, Costumes and Set Pieces From The Hit ABC Television Series."
Calabasas, CA, August 23, 2010– The DHARMA Van, Hurley's Camaro and the DHARMA Jeep, three hugely iconic symbols from the hit ABC television series, LOST highlighted the just completed two-day "LOST" THE OFFICIAL SHOW AUCTION. Profiles in History conducted the auction in partnership with ABC Studios. Buyers from over 50 countries to competed to purchase their own piece of the show, with winning bids far exceeding anyone's expectations.
Highlights include: Courtesy Profiles in History
· DHARMA Van (above): $47,500
· Dial mechanism & mirror array from the Lighthouse: $27,500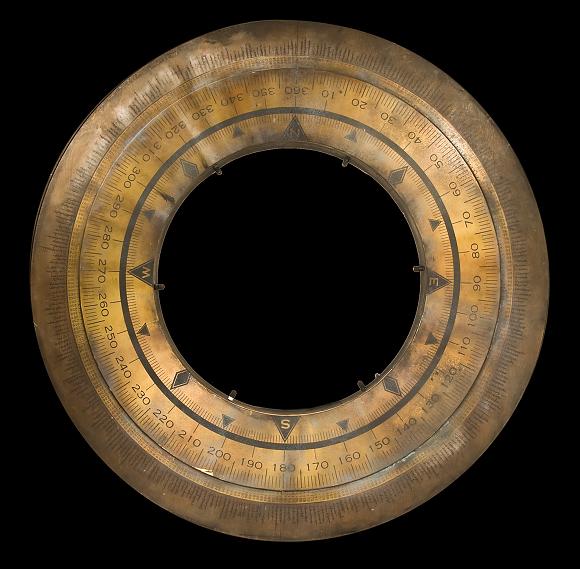 · Island time-shifting frozen wheel: $22,500
· DHARMA Jeep: $20,000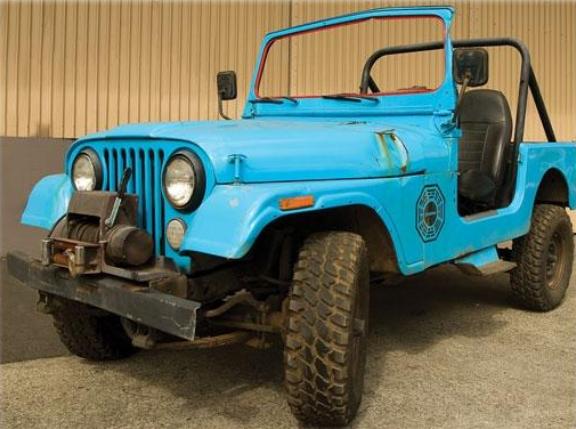 · Hurley's Camaro: $20,000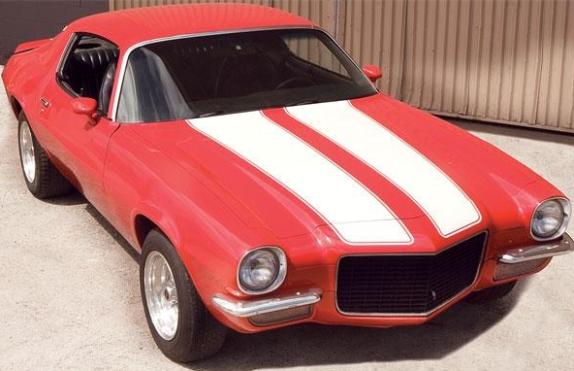 · Daniel Faraday's journal w/extensive handwritten notes: $20,000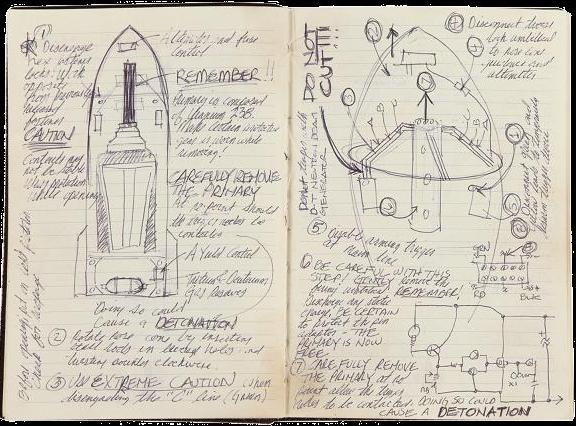 · Swan Station Computer: $16,000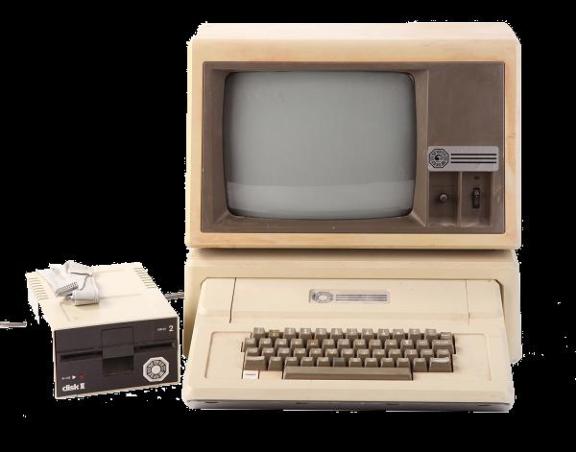 · "Pilot" script signed by J.J. Abrams & Damon Lindelof $15,000
· Season Six production artwork: $15,000
· Season One production artwork: $14,000
· Desmond's fail-safe key with "Joe Inman" dog tag; $11,000
· Jack's death costume from the series finale, "The End": $9,000
· Large section of Oceanic Flight 815 wreckage: $9,000
· Locke's Compass: $8,000
· Baby Aaron's crib: $8,000
· Fragment of Jacob's tapestry: $6,500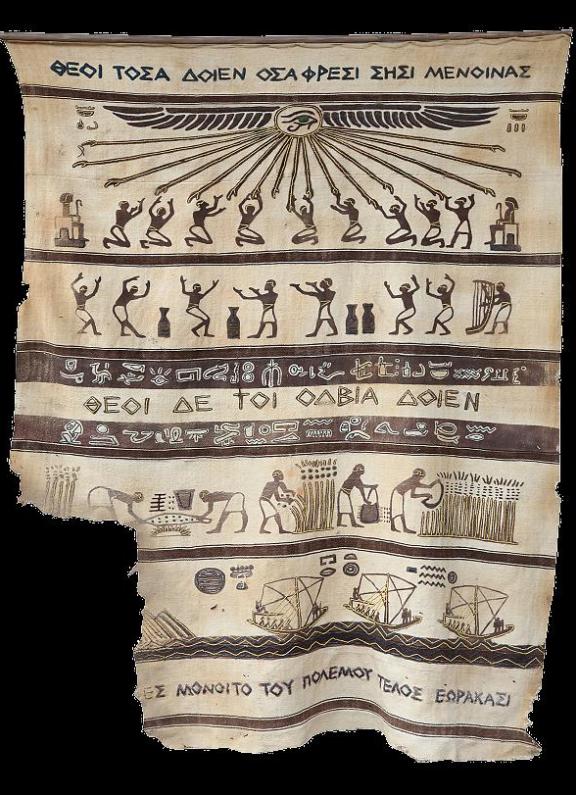 · Hurley's winning Mega Lotto Jackpot ticket: $5,500

· Jack's Pilot episode costume" $3,000
· Sawyer's paperback copy of "Watership Down": $2,750
· Sawyer's improvised reading glasses from Season Three: $2,250
· Set chair for Matthew Fox "Jack": $1,200
Profiles in History's next Hollywood memorabilia auction is scheduled for December, 2010. Hollywood Treasure, a new
television show which follows Profiles in History's owner Joseph Maddalena on his worldwide search for lost pieces of Hollywood history, premieres on SyFy November 4, 2010.
About Profiles in History:
Founded in 1985 by Joseph Maddalena, Profiles in History is the nation's leading dealer in guaranteed-authentic original

historical autographs, letters, documents, vintage signed photographs and manuscripts. Profiles in History has held some of the most prestigious and successful auctions of Hollywood memorabilia. Their auctions include costumes, props and set pieces from both vintage and contemporary film, television, and rock 'n roll.
Profiles in History's location in Calabasas Hills, CA- virtually a stone's throw away from every major Hollywood studio – ensures a constant flow of fantastic and rare collectibles. With an extensive network of dealers, collectors, and institutions, they are proud to play an important role in the preservation of motion picture history.
Prior Profiles in History Hollywood auctions highlights include the "Cowardly Lion" costume from The Wizard of Oz ($805,000); a full-scale model T-800 Endoskeleton from Terminator 2: Judgment Day ($488,750); Marilyn Monroe's "Diamonds" dress from Gentlemen Prefer Blondes ($356,500); a King Kong six-sheet movie poster ($345,000); the Command Chair from the "U.S.S. Enterprise" ($304,750); the original "Robot" from Lost in Space ($264,500); Luke Skywalker's lightsaber ($240,000); Margaret Hamilton's "Wicked Witch" hat from The Wizard of Oz ($230,000); the Black Beauty car from The Green Hornet ($192,000); George Reeves' Superman costume from The Adventures of Superman ($126,500); the H.R. Giger designed Alien creature suit from Alien ($126,500); a full-scale T-Rex head from Jurassic Park ($126,500), the Leaping Alien Warrior figure from Aliens ($126,500), Christopher Reeve's 'Superman' costume from Superman: The Movie ($115,000), C-3PO's helmet ($120,000), The Wizard of Oz 'Winkie' Guard Costume ($115,000); a "Ming the Merciless" cape from Flash Gordon ($115,000) and the Hydraulic screen-used Velociraptor from The Lost World: Jurassic Park II ($115,000).
Press Contact: MJK Public Relations
**************

ABC Studios are making a portion of the LOST Auction proceeds available for Hawaii based charities as WHR was able to confirm today in discussions with staff from ABC Publicity. ABC will announce the details of the beneficiaries in the near future. As you can see for yourself from the images above the LOST Auction was a smashing success! The fans and WHR had a wonderful time all with thanks to ABC and Profiles in History!
We hope that you have enjoyed reading our second report on the LOST Auction. We will return with exclusive interviews and more images in our report next week. Please feel free to leave a comment here or by clicking the text links to visit me or WornholeRiders on Twitter. Thank you.
Best Regards,
WR_Systems (Kenn)