Hello Dragon*Con Fans
This was my first year attending Dragon*Con and I have to say that I immediately decided I had to go again next year. I arrived in Atlanta on Thursday

(without any airplane problems) and was able to pick up my registration after only waiting in line for about an hour and a half (a very short time). After that it was just exploring the various hotels and waiting for people to arrive.
Friday brought about the first official day of Dragon*Con and with it two Stargate panels and lots of waiting in line. The first panel I attended was Exploring Other Galaxies with Paul McGillion and Martin Gero, a great panel with just the two of them.
Both were incredibly funny and were very happy to be there; Especially Martin Gero, who was great at answering all the questions thrown at him and Paul. He is quite a funny and easy going guy.
The second Stargate panel was aptly named "Back to the Beginning: SG1" with Ben Browder, Christopher Judge, Martin Gero, John de Lancie and Corin Nemec. This was the only panel that Christopher Judge was a part of and he definitely made his mark. There was a lot of joking and laughter had by all the panel members and the audience.
During the down time between panels I did a lot of wandering and people watching. Some of the costumes that people make and wear are absolutely outstanding. I really could not believe the time and effort thousands of people in to their costumes. Here are a few of my favorites:
Gumby and Jabba the Hut
It was quite funny watching Jabba run after Gumby so he could get a picture taken with him!
Rita Repulsa and the Green Ranger
This had me VERY excited! Wonderful Power Ranger costumes!
Men In Tights cast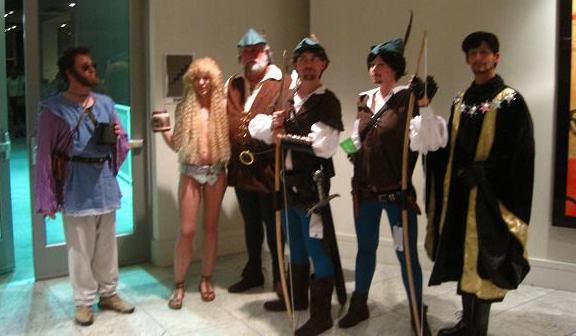 Great cast photo, especially Blinkin!!
Jurassic Park cast with myself & Pip (dannysgirlsg1)
Saturday came with one Stargate panel in the early evening so there was a whole lot of time to get autographs at the Walk of Fame. The Stargate panel was titled "Letters From Pegasus & Beyond" with Michael Shanks, Lexa Doig, Ben Browder, Jason Momoa, Paul McGillion, Alaina Huffman and Martin Gero.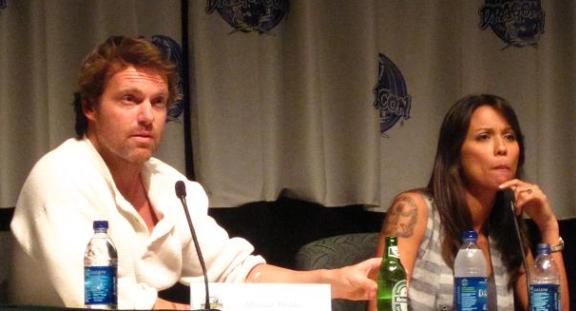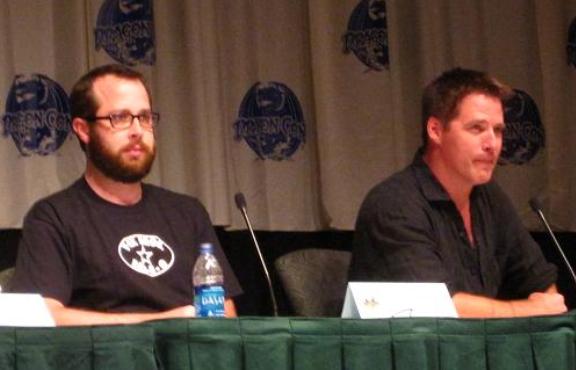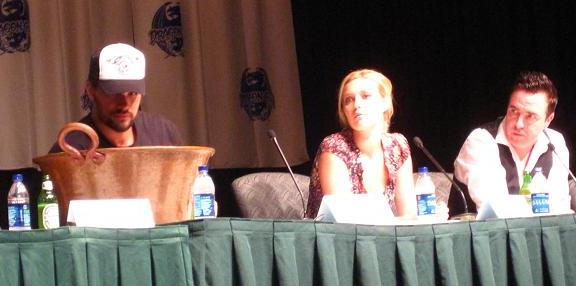 The panel was, again, a lot of fun, made all the better with the addition of Lexa Doig, who was not supposed to be at that specific panel.
Saturday evening I attended a special screening of Kevin Sorbo's movie "What If". The movie was absolutely brilliant and Kevin was amazing. If you get the opportunity to see this movie, I highly recommend it. It is currently showing in several cities and you can request a showing at The What If Movie . After the showing all the attendees were able to have their photo taken with Kevin and get his autograph. All in all, it was a wonderful experience.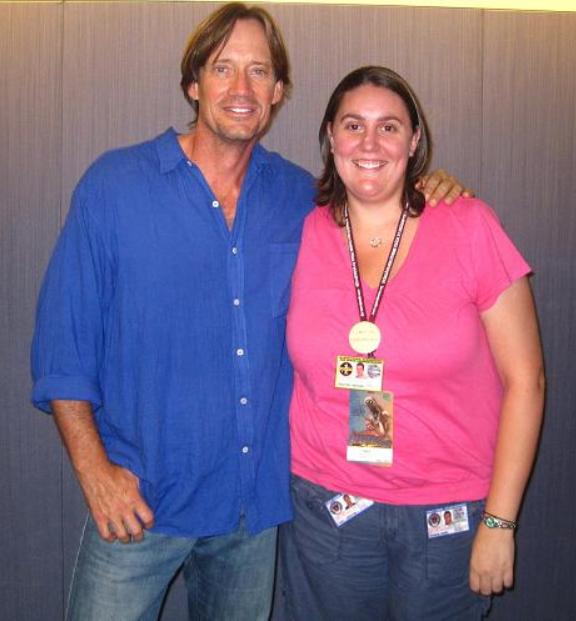 Sunday morning I attended my first non-Stargate panel, Andromeda, with Kevin Sorbo and Lexa Doig. The panel was a lot of fun and it was great to see Kevin and Lexa together again and hear some of the behind the scenes stories and what they're currently working on.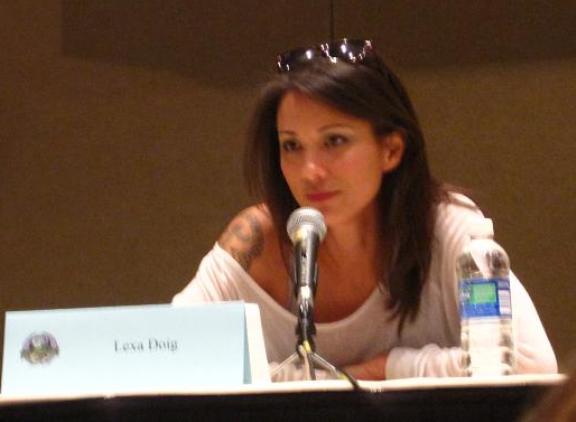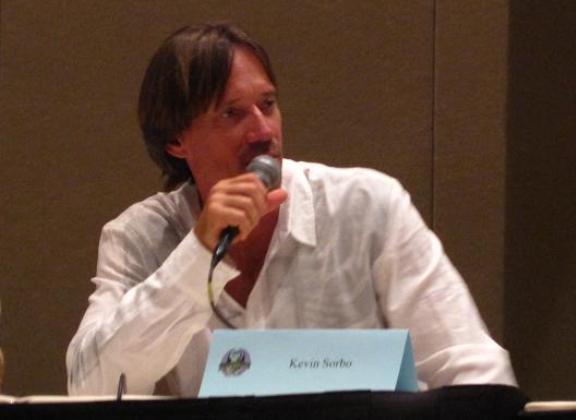 A few hours after the Andromeda panel was another Stargate panel, "A Three Gate Circus", with Michael Shanks, Lexa Doig, Jason Momoa, Jewel Staite, Paul McGillion, Alaina Huffman and Martin Gero.


Monday brought the last Stargate panel of the Dragon*Con, Multiverses, with Ben Browder, Paul McGillion, Jason Momoa, Jewel Staite and Martin Gero. The panel was at 10 AM, so needless to say everyone in the room, from the actors to the audience, were a bit tired. It was a wonderful way to end the weekend with a wonderful panel which included some quoting from Ben about Farscape and Jewel discussing her time with Firefly.

My first experience with Dragon*Con was an overwhelmingly positive one. The hotels were great, as were all the people and guests. It was a lot of fun attending the panels and meeting people I'd only ever talked to online, as well as, people I'd never met before. It truly is amazing how
conventions bring people together. It was also wonderful to meet the guests in the hallways or elevators and have them genuinely pleased to meet you. This was absolutely wonderful and I will definitely be going back next year.
Thank you for reading about my first Dragon*Con experience here at WormholeRiders News Agency. I would welcome your comment or you can visit me on Twitter by clicking my text link or avatar below right.
Regards,