To all Stargate fans,
I have the most awesome news from Newfoundland Canada to fill you all in on.

I watched the most anticipated show in Canada- The 25th Gemini Awards, I am so pleased and excited to inform you that our very own Mr. Robert Carlyle has won the Gemini for Best Performance by an Actor in a Continuing Leading Dramatic Role for the Stargate Universe episode "Human".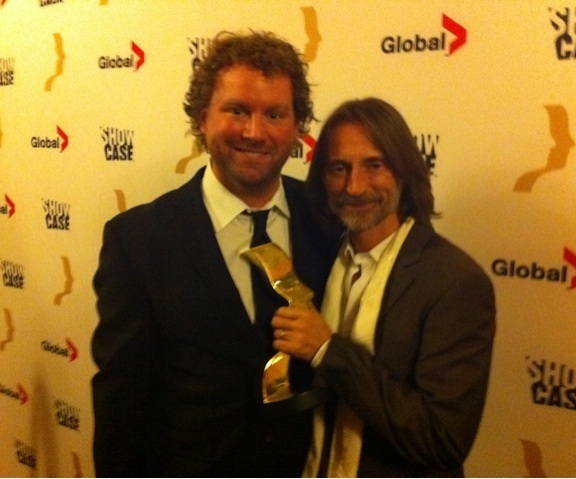 Unfortunately SGU did not win Best Dramatic Series at the Gemini's, but we all know the MGM Stargate Universe team are all true winners in our hearts!
So again, a big Congratulations to Mr. Carlyle. *stands and applauds*!

As mentioned, the WHR Team of reporters will have more special Stargate Universe news reports very soon about S2x08 "Malice" and beyond!
As always thank you for reading and visiting WormholeRiders News Agency.

Please feel free to leave a spam free comment or question here or click one of the social media icons below to share this article.
if you prefer (as so many of our visitors do) you may also visit and follow me and WHR on Twitter or Facebook with your comments or questions.
If you can be so kind as to leave a comment or two, or you can contact me on Twitter by clicking on my picture.
Thank you.