Hello V Series fans,
Great news for the fandom!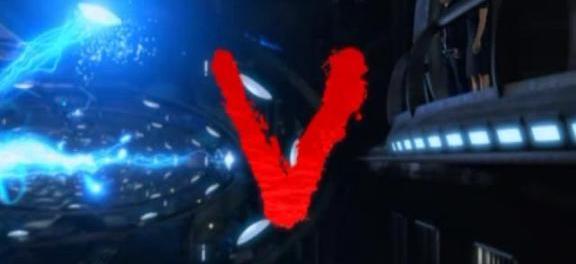 WormholeRiders News Agency confirms that Jane Badler will be returning to ABC's V Series as Diana, Anna's Mother. Anna is played by Morena Baccarin.


Wormh
oleRiders News Agency conferred with several official sources including Warner Brothers and ABC to confirm the details. It is all true and it will b e amazing to see Jane on V Series,  it will be even more interesting to see how Diana is brought into the show, with Anna being Queen.
Best Regards


Press Release: Friday, August 06, 2010 ABC Television Network
PRESS RELEASE – ENTERTAINMENT – JANE BADLER JOINS CAST OF ABC'S "V" IN A RECURRING ROLE
Actress Jane Badler, best known for her role on the original "V" series, will join the cast of ABC's "V" as a recurring guest

star, playing Diana, mother to Anna (Morena Baccarin), who is now the leader of the Vs. Badler will make her debut in the Season 2 premiere of the series.
"V," which received an Emmy Award nomination for Outstanding Special Visual Effects for a Series, stood as television's No. 1 new drama during the 09-10 TV season in the key Adult 18-49 sales demographic, delivering substantial year-to-year improvement in both of its Tuesday time periods (8:00 p.m. and 10:00 p.m.). "V" finished No. 1 in both time periods among key Men (M18-34/M18-49).
Season 2 will feature more character and lizard reveals, more details about the Vs' mythology – in which Badler will play an important role — and more action and more plot twists. Viewers can expect a roller coaster ride week to week.
"V" stars Elizabeth Mitchell as Erica Evans, Morris Chestnut as Ryan Nichols, Joel Gretsch as Father Jack, Charles Mesure as Kyle Hobbes, Logan Huffman as Tyler Evans, Laura Vandervoort as Lisa, with Morena Baccarin as Anna and Scott Wolf as Chad Decker.
"V" is produced by HDFilms in association with Warner Bros. Television. The executive producers are Scott Rosenbaum, Steve Pearlman and Jace Hall.