Hello again!
First our special thanks to Ms. Kate Davids of Phoenix Comicon for all her wonderful help!
Howdy from the Southwest Desert!  We've actually been having unseasonably cool(ish) weather this week here in Phoenix, which is probably nice for the guests of the Phoenix Comicon as they are surely not used to our normal temperatures.  (Cool-ish temps being around a balmy 80-95 degrees (Fahrenheit, ~32.2 Celsius).
Thursday night started off with lines for pre-registration.  Luckily, I was able to skip this long line because the wonderful people of Phoenix Comicon were kind enough to grant WHR with a media badge. All photos except the cartoon of me are courtesy of the great team at Phoenix Comicon.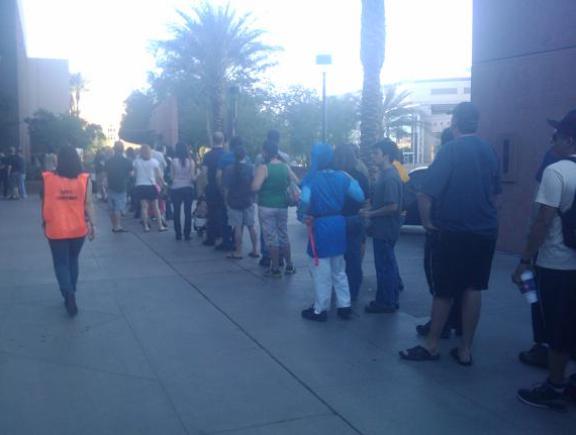 I love preview night because there are not as many people around and you can get the layout of the land so to speak, so you know where you'll like to spend time browsing between your panel times.  I met some awesome comic illustrators and even got a sketch of myself by R.K. Milholland!  You can read his webcomics at www.somethingpositive.net.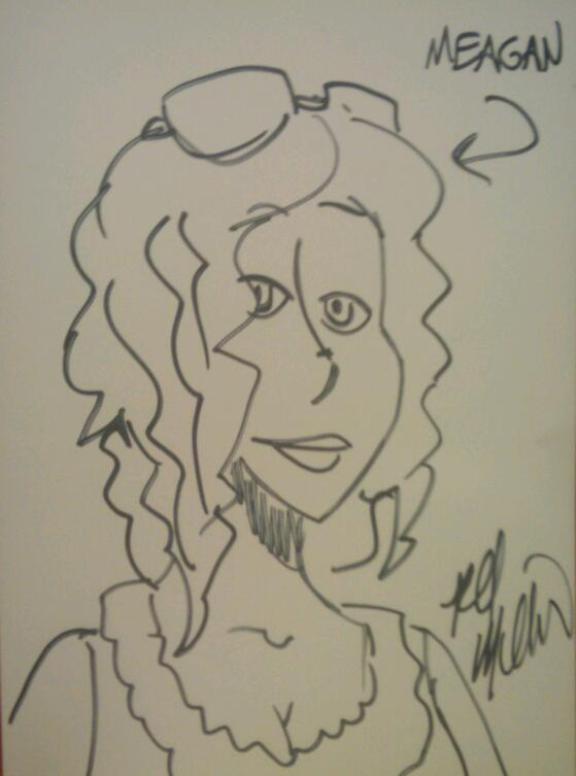 The Exhibitor Hall is packed full of great finds.  I got a copy of Blackest Night signed by Geoff Johns himself!  (Blackest Night is a comic about a personified force of death resurrecting dead superheroes and trying to eliminate all life and emotion from the universe…)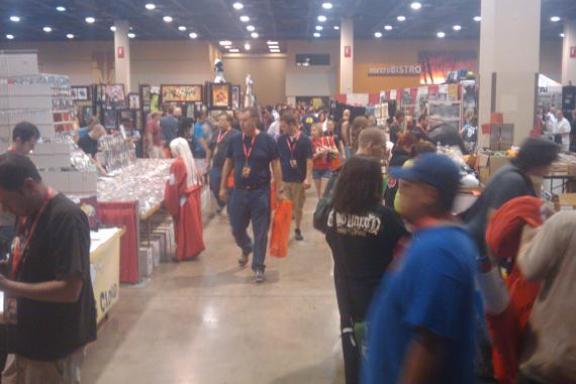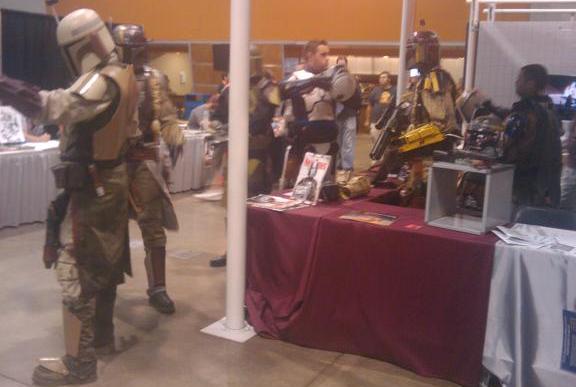 There are all sorts of wonderful costumes to see all over the place from anime to Mario.  Costumes are probably one of my most favorite things to see at any given con.  I'm constantly amazed at people's creativeness while making their own costumes.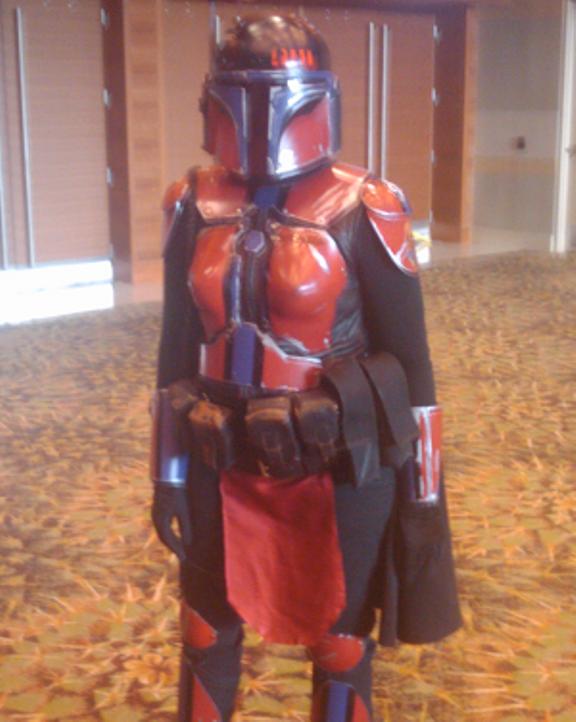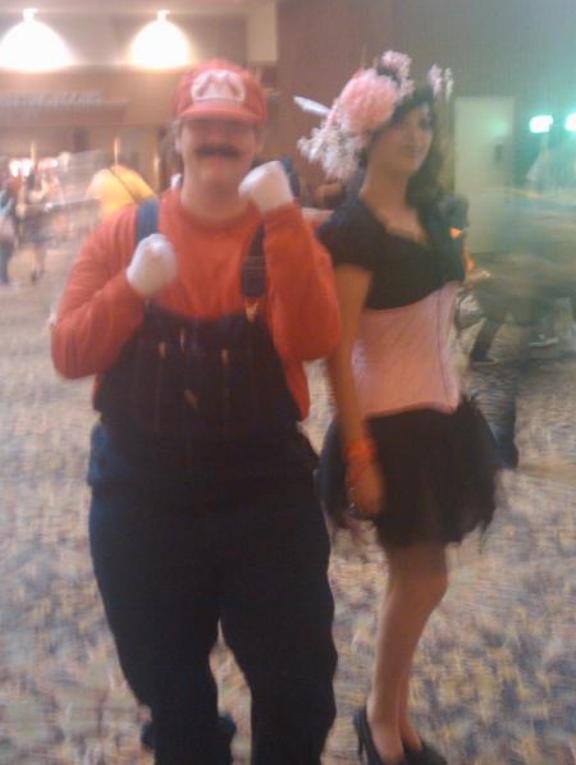 While wondering around I found the Star Wars booth with plenty of Storm Troopers to keep it safe.  They even captured someone!  Everyone at the booth was very friendly and I hope I get more chances to go back and visit with them.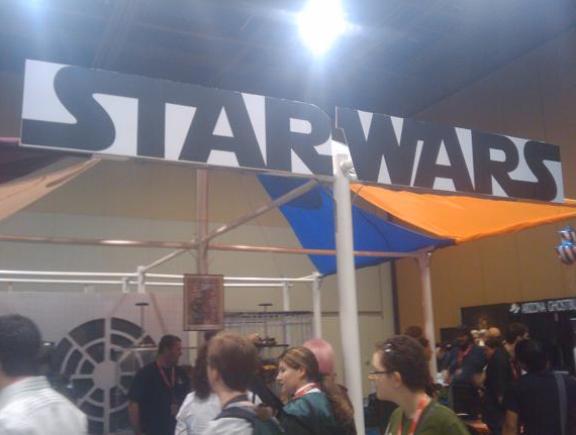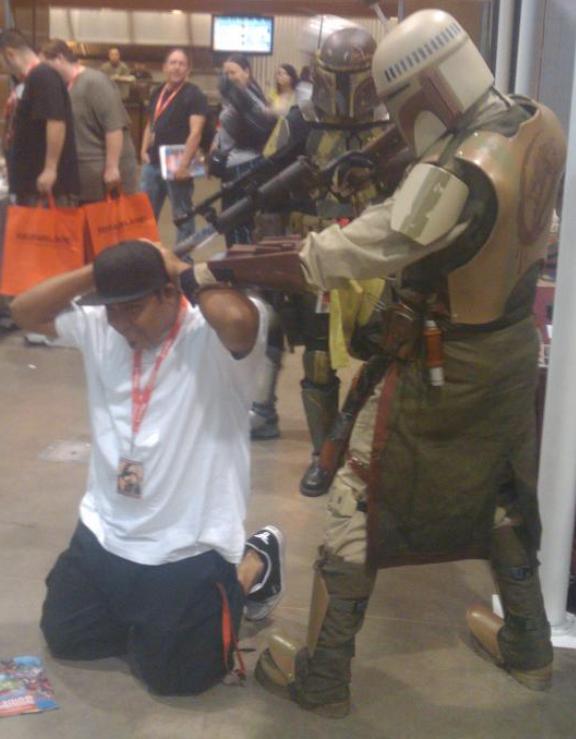 Like with any good con, there is always tons of free, yes you read me right, FREE swag.  At Phoenix Comicon, tonight it was posters.  There were tables and tables of free posters.  Of course, if you're not quick, you'll miss out because they fly like hotcakes! I really enjoyed the stuffed toys table which I took a shot of for Zoe (@Superrhuman).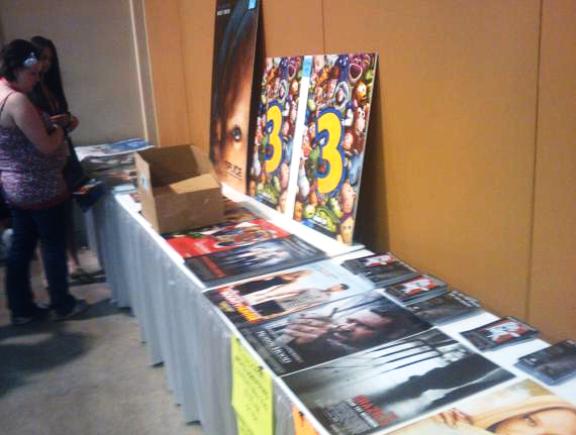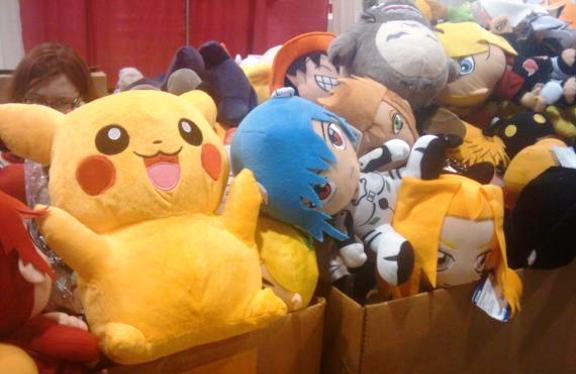 I also saw the poster for David Hewlett's new movie Splice that opens on July fourth and I burst out laughing at the name of the creature.  See, her name is Dren and if you know anything about me, you'll know that I am a ridiculously large fan of Farscape.  And if you've ever seen Farscape, then you'll also know that they have their own made up swear words and Dren happens to be one of them.  (Well, I thought it was funny and I know you Farscape fans do too!  Don't deny it!)  This movie looks really intense and amazing!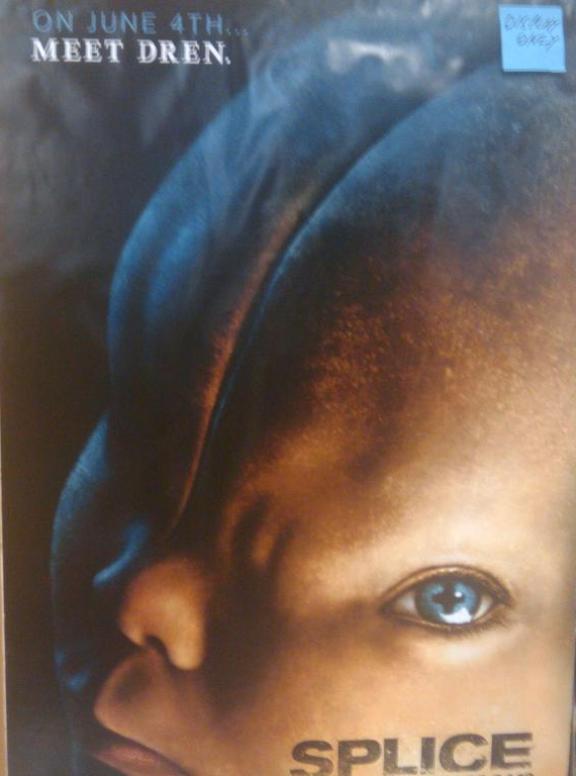 I also got to see a glimpse of Wil Wheaton signing autographs.  Unfortunately, the line was around the room, so I didn't have time to get in it, but I'm planning on getting one tomorrow if at all possible.  I asked via Twitter and found out that Felicia Day will have copies of the Season 3 dvds of The Guild for sale tomorrow which I'm planning on purchasing and having signed by her and Wil.  He's a major character in season 3 and, from the last episode; it looks like he'll be sticking around for season 4! I don't know if it's just me, but after seeing Wil on The Big Bang Theory as Evil Wil Wheaton, the first thing I wanted to do once I saw him was scream, "WHEEEEEEAAAAAAAAAAATTTTTTTOOOOOONNNNNNN!"  Just me?  Okay then…  Moving on.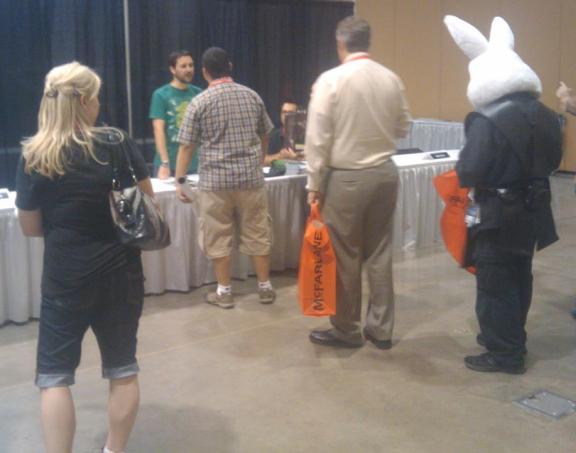 Well, I had a fantastic preview night!  There was even a screening of Warehouse 13!  I assumed it would be a preview of a new episode from the new second season, but I was wrong.  They screened the Edgar Alan Poe episo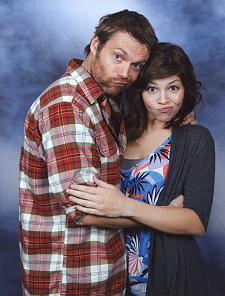 de from season 1, but it was still really cool to watch it on a big screen with people who enjoy it as much as I do.
And now I'm heading to bed.  I've got a full day tomorrow and I need to be well rested!  I'll be Tweeting and Twitpic'ing during the day, so if you'd like updates, follow me on Twitter by clicking on my picture.
Hope to see you back soon!
~ MeaganSue