New Breaking News UPDATE
April 14, 2010 7:00 PM Pacific Time
Genevieve Buechner: WHR has confirmed with her contacts that 'Tamara Adama"of Caprica will "Crash" the Auroris Fan Party this evening and she has our total support in that regard! Another outstanding actress Ms. Buechner is also known for her roles in Supernatural, The 4400, The Dead Zone and Jeremiah! Genevieve is also known for her super performance in the 2009 film Courage and Daydream Nation now in post production. WHR and Auroris Entertainment is honored by her party crashing and we look forward to bringing you more news about this great actress in the near future. In the meantime, 'Crash Away' Tamara errr Genevieve!
WHR will see you tonight in Burnaby Canada.
April 14, 2010: WHR is pleased to announce the addition of more super stars to the line up at the Auroris Entertainment Fan Party this evening in Burnaby Canada!

Emilie Ullerup – Please welcome the gorgeous Emilie Ullerup to the Auroris Fan Party 2010! Best knwon by fans or our beloved Ashley Magnus, Emilie is the fantastically beautiful and talented star of Sanctuary, Riese Series, Battlestar Galactica and Smallville. All true Sanctuary fans miss our dear Ashley but are pleased to hear of her recent roles in the the movies Paradox and Hunt to Kill. Both now in post production with release expected in the very near future. Tonight WHR will report live on Ms. Ullerup as she visits with her fans!
Peter Williams – The original bad guy and brother of Ra from Stargate SG-1 , Peter is the original Goa'uld in Children of the Gods and the recently released COTG "Final Cut" . WHR is pleased to announce Peter's presence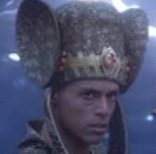 and that he will be personally be implanting symbiotes tonight at the exclusive  Auroris Fan Party in Burnaby Canada! A fine actor with a long and distinguished career has appeared not only in hit movie Stargate SG-1 Continuum, Peter has also been featured or starred in The Chronicles of Riddick,  X-Files, and The Outer Limits.
Please click the images and text links to learn more about ALL the stars at tonight's special event.

Breaking News UPDATE:
April 12, 2010: The very talented stars of Stargate Universe and Riese Series, Mr. Peter Kelamis and Mr. Patrick Gilmore have just confirmed to WHR that they will be attending the Auroris Entertainment Fan Party event where we will be reporting live from Burnaby Canada Wednesday April 14, 2010!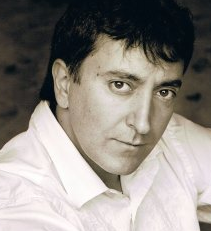 Peter Kelamis is the fantastic star of Stargate Universe portraying "Adam Brody" and in Riese Series as "Ormond". Both are featured on the SyFy channel in the United States. Peter is a featured character in Riese as was recently announced as being acquired by SyFy Digital. Fans of Mr. Kelamis will also remember his fine performances within his roles in Stargate SG-1, Andromeda, Smallville, CSI:Miami, X-Files, The Outer Limits and many many more accomplishments during his outstanding career. An active person on Twitter who regularly interacts with his fans, please click name link to visit on IMDB and we suggest you click his his image to follow Mr. Kelamis on Twitter!
Patrick Gilmore is the wonderfully talented actor and star in Stargate Universe portraying the civilian "Da
le Volker" recently part of the conspiracy to rest control of Destiny from the military! A leading character known as "Trennan" in the hit web Riese Series. Superbly gifted, Mr. Gilmore has a long and distinguished career which includes roles in Battlestar Galactica, Fringe, 2012, Stargate SG-1, Stargate Atlantis, Smallville, Supertnatural, the upcoming feature film The Cabin in the Woods and so many more we cannot possibly list them all here. Patrick is also very active with his fan base on Twitter and WHR reporters were fortunate to meet Mr. Gilmore last year at the Los Angeles Stargate convention. Please click Patrick's name link to review his career on IMDB and click his image to follow and visit Patrick  on Twitter!
WHR extends warm appreciation and thanks to both Mr. Gilmore and Mr. Kelamis for confirming their attendance at this years Auroris Fan Party being held April 14, 2010 at the Holiday Inn Burnaby as noted below!
Original Press Releases:
Hey Vancouver 2010 convention fans!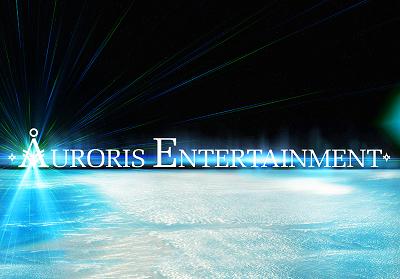 WHR is honored to announce "Live Before The Convention" news coverage and support of the fourth annual "Fan Party" produced by the wonderful Ms. Patricia Stewart-Bertrand of Auroris Entertainment of Canada!
Click the banner to the right to visit Auroris  Entertainment Dot Com for a video feature and commentary by the fabulous Cliff Simon whom is appearing at the Vancouver Stargate Convention sponsored by the great people at Creation Entertainment!
Cliff is perhaps best known as Ba'al in Stargate SG-1 and is associated with the forthcoming American Affirmations tour now being organized by Auroris Entertainment. His special video regarding American Affirmations is included below.
This exclusive pre-convention event is being covered by WHR reporters NaddyCat and ValaBlack. The event is being conducted on Wednesday, April 14, 2010 at 8:00PM at the Holiday Inn Express Metrotown, 4405 Central Blvd. Burnaby. The Auroris event features the following special guests whom have confirmed their attendance as of the time of this Press Release:
Josh Blacker – This great character actor is known for his role as the obstreperous Sgt. Spencer of Stargate Universe and has been more recently featured in V Series and the in a superb performance in Human Target episode "Victoria" as a British Spy. WHR thanks Josh for his recent 50 minute interview and commends him for his support of the "Jest for Joy" charity helping bring smiles to the ill in Canada!
Crystal Dahl – Perhaps best known for her portrayal of the character Crystal Smith on  Dead Like Me and the follow
on special  Dead Like Me Afterlife, Ms. Dahl is a wonderful actress whom has also appeared in the hit series CSI:NY as character Pauline Rayburn. Her special appearance at the Auroris Entertainment fan party 2010 will be a special treat for fans of her career.

Mike Dopud–  of Battlestar Galactica, Smallvile, Stargate SG-1, and Stargate Atlantis.Most fortunately for h is fans Mike will be featured later this year in Stargate with three (3) appearances in the new hit series  Stargate Universe. Mike will be in the upcoming episodes "Incursion" (parts 1 and 2) and "Subversion"  as the character "Vano"!

Greg Kean – of Dead Like Me, Supernatural, Andromeda, Smallville, and the hit Canadian series The Guard and many more to his credit, Greg  is a crowd pleasing multi-talented actor with many accomplishments within his acting career. To to his credit. fans of Greg are absolutely sure to enjoy his appearance at the Auroris Entertainment fan party this coming Wednesday April 14, 2010!

Aleks Paunovic – Long time favorite of the fans of Stargate Atlantis, Stargate SG-1, Battlestar Galactica, Human Target is a fantastic actor we simply adore. WHR looks forward to seeing him not only at the fan party, but in the near future in the soon to be released movie with Lou Diamond Phillips  "Transparency" !

Dan Payne – Always remembered for his roles as the "Kull Warrior" in Stargate SG-1, Big Wraith in Stargate Atlantis, Battlestar Galactica, and most recently seen in hit series by Warner Brothers and distributed in teh United States by FOX "Human Target". Dan was featured in the HT episode "Corner Man" and appears in the soon to be released movie "Transparency", starring Lou Diamond Phillips. Dan is a super actor of fine talent!

Dan Shea – Sgt. Siler of Stargate SG-1, Stargate Ark of Truth, Stargate Continuum, 2012, Psych, and Beyond Sherwood Forest Dan is a multifaceted individual as previously reported both as an actor and stunt man whom will be appearing at the Creation Entertainment Stargate convention this week!
Christine Willes – A very talented actress from the several episodic series Dead Like Me, Dead Like Me Afterlife,

X-Files, Dark Angel,  The Wicker Man and many more. We look forward to the pleasure of seeing Christine at the Auroris Entertainment fan party !
Bruce Woloyshan -Visual Effects Wizard of Stargate Atlantis, Stargate SG-1 and Stargate SG-1 Directors "Cut
Children of the Gods" digitally re-master and  re-released in 2009, Bruce has also worked on Mission to Mars and has many other visual effects credits to his fine career. Click his avatar to see for yourself!

Limited to 100 guests admission will be on a first come first serve basis, this exclusive event may have other surprise guests whom could drop by to shout out and visit with the you the fans! WHR will keep you updated!
Please contact the Holiday Inn in Burnaby at (604) 438-1881. Price of admission is a modest $45.00.  Included below is the original Press Release and event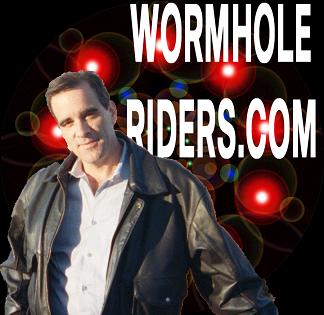 poster for your enjoyment.
Best Regards


###
PRESS RELEASE
April 11, 2010

AURORIS ENTERTAINMENT HOSTS
FOURTH ANNUAL FAN PARTY
Patricia Stewart-Bertrand, owner of Auroris Entertainment is hosting a Fan Party this Wednesday, April 14, 2010 at 8:00PM at the Holiday Inn Express Metrotown, 4405 Central Blvd. Burnaby.
Celebrities from several Sci-fi shows, such as StarGate, Battle Star Galactica, Sanctuary, Caprica and Dead Like Me, will be in attendance. Attendees will enjoy Stargate Jeopardy, as well as other games and the opportunity to hang out with some awesome actors from a variety of Sci-fi shows. Cool prizes will be provided for the winners.
Previous years celebrity attendees have been, the Producer and cast of Sanctuary, Dan Payne, Alex Zahara, Dan Shea, and Ryan Robbins.
Patricia invites WormholeRiders readers in the Vancouver area to come out to the event. Cost is $45.00 per person. Food is included. This is a non-alcohol event.

Auroris Entertainment. Inc.