Hello everybody!
Are you guys ready to learn to get some knowledge? About what, you may ask… Why, The Dream Detective webseries of course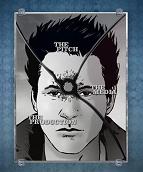 produced by "Are You Awake TV" ! And lucky for you, that's what I'm here to talk about today.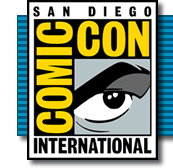 While I was at Comic-Con International this year, I was invited to attend The Dream Detective's event. I was able to meet the creators, producers and actors on this series and talk to them a bit about their new show.
From what I've heard and read about it, it seems like it's going to be following in the webseries footsteps of Sanctuary and Riese. And by that I mean: This is going to be huge. First, a little about the show, straight from the press kit. It's been edited just the slightest bit because we've got young readers. You should know though, this is going to be a much more adult series than Sanctuary or Riese.
"The Dream Detective is a modern noir detective story, combining the suspense and anticipation of classical mystery with a sexy and stylish edge. A thread of the supernatural is woven throughout, tying the story together and lending an air of surrealism and fantasy."
The plot picks up with the life of Aaron Street (played by Ryan Robbins – Sanctuary, Stargate: Atlantis, Caprica, Battlestar Galactica) a three-time loser in prison for petty crimes, when he's given one last shot at redemption in the form of an unusual condition: sudden bouts of narcolepsy give him the ability to see murders as they happen and track down the killers. Using his extraordinary ability, some negotiating and more than a little luck, Aaron soon finds himself released from prison, in the driver's seat of an amazing car and hooked up with a gorgeous new partner, Charlotte Amalie (played by Alana Husband – Stargate Universe, Stargate Atlantis, Battlestar Galactica, Intelligence, The L Word).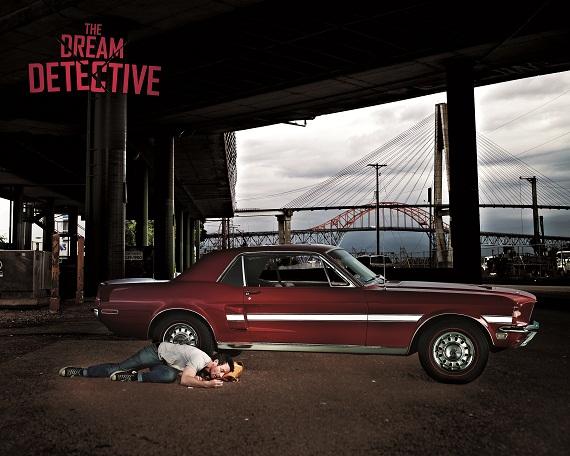 However, Aaron's dream quickly becomes a nightmare when he encounters a sadistic killer who begins to invade his dreams. Soon, events are spiraling out of control as a host of characters, from the sultry Brianna Limon to the ruthless Rodger the Dodger, scheme, steal and kill towards their own ends.
"Aaron must overcome his own deficiencies and stop the spree of murders before he himself becomes the victim… But the line between dreams and reality is thinner than it appears."
I know, right?! It sounds amazing! And, hey, who amongst the ladies doesn't like watching RyRo on our screens…? Am I right? Thought so.
The Dream Detective isn't just a webseries though. This series is not only going to have a graphic novel illustrated by DC Comics and Marvel Comics legend Richard Pace, but it is also going to have original music, its own fashion line and for all you gamers out there, an alternate reality game that will take you deeper into The Dream Detective and make you a part of that world.
Here's a short vignette to give you a preview of what you can expect from your future favorite web series show!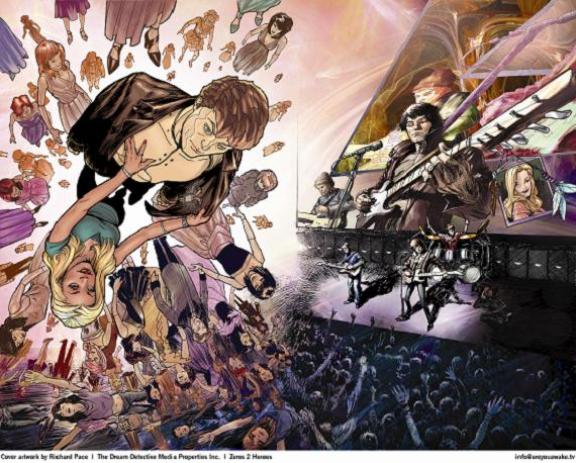 Yes, I know. I can't wait either. Show your support for the show by getting the "Dream or Scream" Facebook application. And, if you are lucky enough to attend the New York Comic-Con this year, there will actually be a live action event taking place that you can be a part of! I wish I was going. Especially because I'm pretty sure I know what the prize at the end is and Holy Hannah, do I want it. Bad!
Speaking of wanting things, the fashion line that they are developing sounds incredible. There is going to be a replica of a "sexy yet classy flight attendant uniform" jacket in leather as well as a one of a kind men's leather jacket. The line is going to include everything from cosmetics to designer bags to lingerie.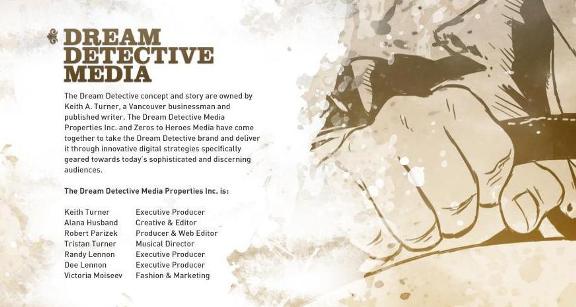 These guys at Are You Awake TV are really pulling out all the stops aren't they? There's a little something for everyone with The Dream Detective. Whether you're a gamer, comic reader, music buff, or just fashion forward, you will want to keep your eyes on this exciting new series. I know I'm going to.
As always, thanks for reading! If you have any comments or questions, feel free to leave a message down below or you can follow me on Twitter by clicking on my picture to the right.

~ MeaganSue