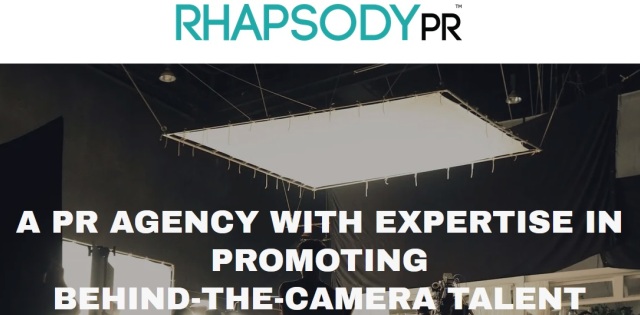 Welcome Back Composer Admirer WormholeRiders,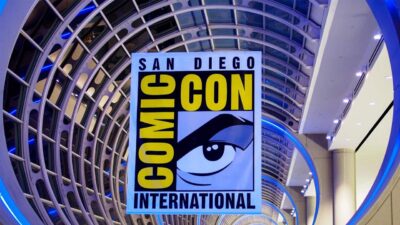 As any admirer of entertainment can attest to, whether they are aware of it or not, the music in virtually every television program and film success is tied directly to the music score written and directed by the Composer.
Even in the earliest days of entertainment dating back centuries, leading to the silent films of the early twentieth century, on the stage in live performances, the music, often played live in a theatre was a critical element to setting the tone of the movie. Without the music of the talented Composer, entertainment would be a wispy shadow of itself.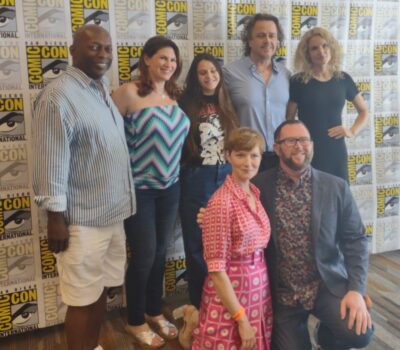 On Thursday July 21, in San Diego at Comic-Con 2022, Team WHR was granted the privilege to interview four of the finest Composers in the television and movie industry; Sean Callery, Genevieve Vincent, Kurt Farquhar, and Matthew Margeson, each of whom have worked on hit television series and films enjoyed by audiences around the world!
During our time with these marvelous musical genius' each shared status about their current projects, how they became involved, and reflected on past visits to San Diego for the Pop Culture event that is famous the world over!
We include the interviews with these awesome award winning Composers below for your enjoyment, courtesy of the fabulous team at Rhapsody Public Relations.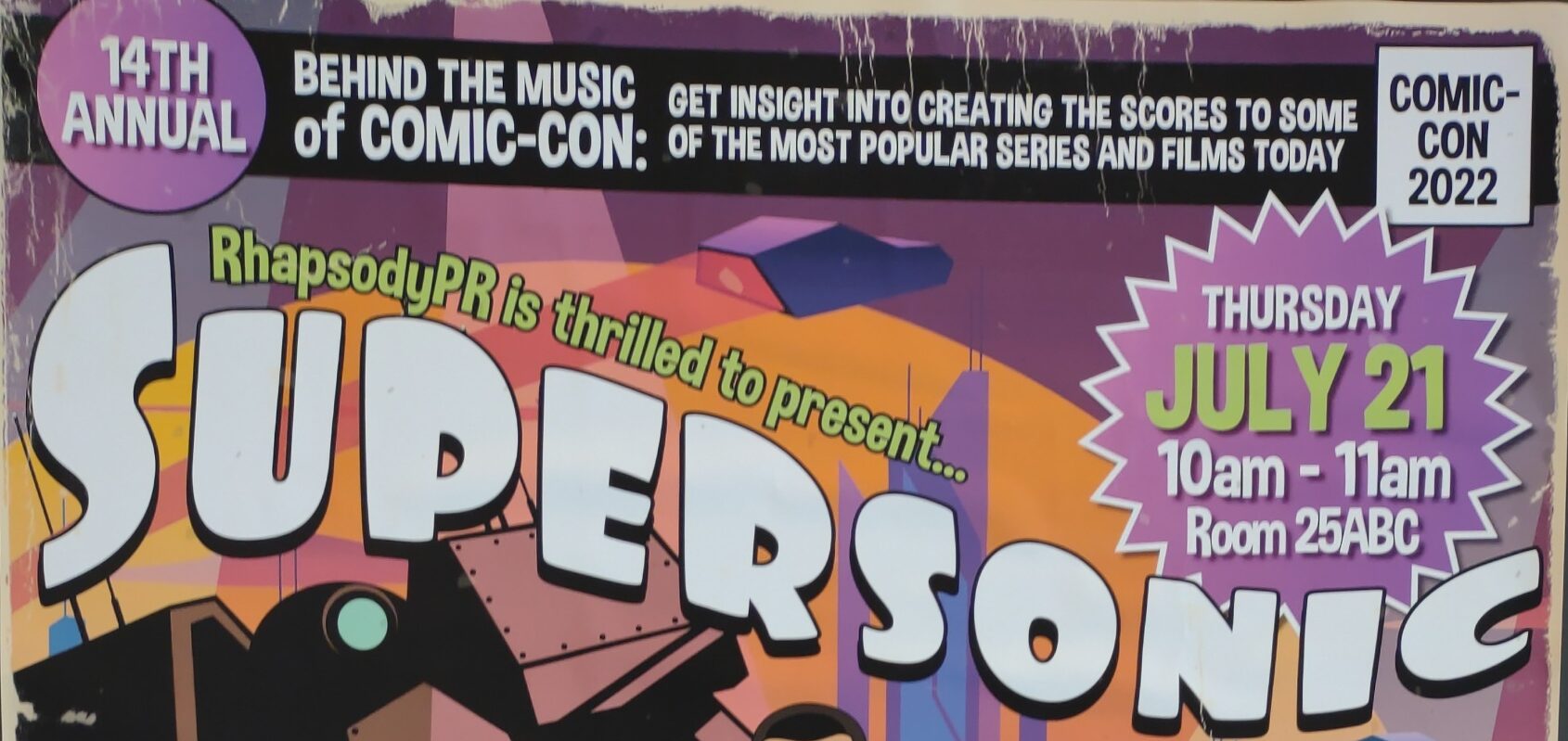 Sean Callery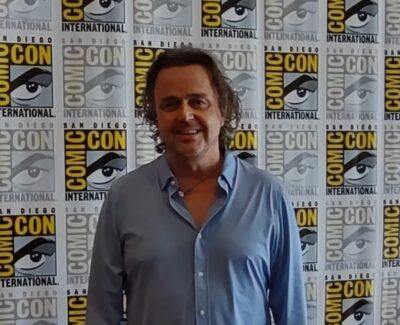 Sean Callery was born in 1964 in Hartford, Connecticut. WormholeRiders first became an admirer of Mr. Callery when he worked on famed hit 24 television series from 2001 to 2017 where he was involved in over 260 episodes! Additionally, Sean was responsible for the Homeland theme that spanned the series from 2011 to 2018. Earlier in his career Sean worked on the Star Trek film Generations, followed by Deep Space Nice as the Sound Effects Editor. This work no doubt cemented his path to becoming an award winning Composer. Sean recently completed work on the acclaimed series Halo based on the hit video game of the same name.
Emmy-winning composer Sean Callery has received seventeen Emmy nominations and four wins, making him one of the most nominated composers of all time. Callery scored the short lived series Next, scored the Robert Lorenz action/thriller feature The Marksman and CBS All Access' Bull, starring Michael Weatherly which led to Halo.
Callery completed all eight season of the Homeland series, a Showtime Emmy and Golden Globe Award-winning drama. Sean is also known well for the third and final season of Netflix's Peabody  Award-winning series Jessica Jones. His music for season two of the show was nominated for Outstanding Music Composition for a Series, earning Callery his 17th Emmy nomination. Sean has also produced three soundtrack albums featuring music from the 24 series.
Callery won the Emmy Award for Outstanding Original Main Title Theme Music for the hit series Jessica Jones. He also received a nomination for his score on Fox's Steven Spielberg-produced TV series, Minority Report. With 10 Emmy nominations for Fox's 24, Callery is the only composer nominated every year for a series that ran more than three seasons. Callery won 3 Emmys for Outstanding Music Composition for his work on 24. He was also nominated for Outstanding Original Main Title Theme Music for CBS's Sherlock Holmes-inspired drama series, Elementary, and was recognized in the same category for both Homeland and The Kennedys miniseries.
Genevieve Vincent
Born in Vancouver, British Columbia, Canada, Genevieve Vincent is currently based in Los Angeles working on the hit television series Fantasy Island which has been renewed for a second season on the Fox Network.
Known for The Broken Hearts Gallery (2020), What Happened, Brittany Murphy? (2021) and Moving Art (2014, released in 2019), Ms. Vincent began her career by studying the Suzuki violin method and was a student of The Royal Conservatory of Music in Vancouver and went on to attend Berklee College of Music where she graduated with a dual major in Film Scoring and Composition and studied privately under lauded concert music Composer Alla Elena Cohen. Genevieve was one of only eight composers selected to participate in the 2018 BMI conducting workshop, taught by Grammy-winning composer-conductor Lucas Richman. She is also an alumnus of The Echo Society.
​Vincent is also a musician comprising half of the electronic-pop duo DarkDARK with Chris James. DarkDARK's debut EP "Heathered" has been featured on NPR's All Songs Considered, Noisey, and Consequence of Sound, among other notable outlets. The duo has also co-written with Interscope artist J.I.D. and had that song synched several times including a promo for the 2018 season of the hit series Empire, as well as the trailer for 20th Century FOX film The Hate U Give. Genevieve is also working on plans for a full length album after completing nearly twenty sons with Chris James.
Genevieve Vincent is a skilled concert composer whose work has been performed by The Sonic Open Orchestra, The Echo Society, The Hollywood Chamber Orchestra, La Société de Concerts de Montréal, Local Opera Local Artists, The Music By Women Festival, Sigma Alpha Iota, The Kalistos String Orchestra, the Esterhazy String Quartet, The Instrumental Wind Ensemble of Argentina's National University of Villa María (UNVM), and as part of The Elements Concert Series.
Kurt Farquhar
Born In Illinois in the United States, Kurt Farquhar currently resides in Los-Angeles. Kurt is a famous based American television and film composer known for thirty years of contributions to the entertatinment industry.
A native of Chicago, Kurt started his career as musician and Composer as the tender age of twelve. Farquhar musical education took him off the streets of Chicago to the famed Berklee College of Music in Boston,  Massachusetts, The National Conservatory of Music in Versailles, France, and Eastern Illinois University, where he studied with noted percussion teacher Johnny Lane. At age twelve, Farquhar wrote his first symphonic work of art. During his early twenties, Farquhar performed with various jazz artists, most notably Grammy Award-winning trumpet player Freddie Hubbard.
Farquhar is a six time BMI award winning including four for The King of Queens and two for Being Mary Jane. Farquhar is also the founder and CEO of True Music, a music licensing catalog operating out of Pasadena, California. Kurt's award winning career has spanned thirty years in the entertainment industry that began in 1990 with New Attitude and Rachel Gunn, RN in 1992.
Composing for such notable series including The Proud Family, the Abraham Lincoln TV Mini Series documentary, Games People Play, CW Networks Black Lightning series, American Soul, Being Mary Jane, and The King of Queens, Kurt has made these series come to life with his talents as a Composer. Kurt has also composed for hit films including Wendy Williams: The Movie, Merry Liddle Christmas Wedding, A Stone Cold Christmas, Created Equal, and Keke & Jamal to name but a few.
Kurt has recently contributed his outstanding current work on hit television series including The Real Husbands of Hollywood mini series, The Neighborhood, First Kill and The Game.
Matthew Margeson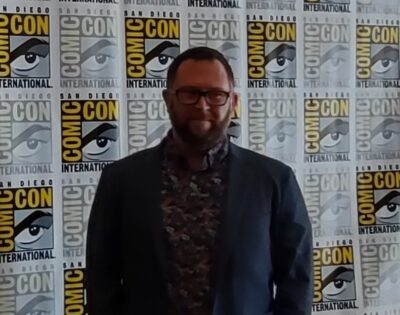 Matthew was born in Brick, New Jersey on June 9, 1980. Matthew Margeson got his start as an assistant to composers on various video games including The Simpsons Game, SOCOM 3: U.S. Navy SEALs, and Monsters vs. Aliens. From there Matthew began working on film shorts and worked as a technical score advisor, arranger, and synth programmer for famed Composer Hans Zimmer's Remote Control Productions where he honed his talents to perfection.
Matthew's first break began in 2009 when he worked to produce additional music for hit movies including Transformers: Revenge of the Fallen, The Expendables (2010),  Pirates of the Caribbean: On Stranger Tides (2011), G.I. Joe: Retaliation (2013), and Captain America: The Winter Soldier (2014).
Listed as a full Composer as early as 2008, Matthew is respected and remembered for his wonderful work in Skyline (2010), the hit television series Transformers Prime (2011), and in viral with three of our favorite films with his great Composing in Kingsman: The Secret Service (2014) which he won ASCAP award for, Kingsman: The Golden Circle (2017), and The King's Man (2021) which he has been nominated for an IFMCA award.
Since then Matthew has continued his fine work as a Composer in the Pam and Tommy television mini series, in the hit series Alice's Wonderland Bakery and is completing work on Lyle, Lyle, Crocodile expected to be released in the near future.
We at Team WHR will be back in the near future with more of your favorite entertainment convention, television series and movie analysis. In the meantime, please feel free to share this article with your friends, co-workers and or family and leave your comments! We look forward to you visiting our dedicated review and analysis web site here in the future! Or as many of our readers and visitors often do, visit Team WHR on Twitter, or visit me on Twitter by clicking the text links or images avatars in this news story. I and TeamWHR look forward to Seeing You on The Other Side!"
Thank you.
Best Regards,
Kenn of #TeamWHR