Hey there web series fans,
We recently were honored to interview Ms. Tara Platt when we learned more about her her accomplished eighteen year career in television, movies and dozens of video games for geeks!
As described in her interview (above), Tara's latest successful entertainment project is called Shelf Life, now entering its third fantastic season after two epic years of fun.
The creative genius' of the Shelf Life series have produced a wonderful adult web series about the adventures of the action figures who occupy the bedroom "shelf" until they come to life to share their unique perspective on reality with a decidedly comedic flare!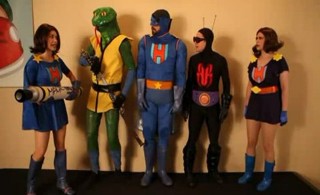 Described as often irreverent by Tara Platt, this fun web series is now entering a third fantastic season produced by Monkey Kingdom Productions in association with Ultimatum Entertainment Inc.
Shelf Life is a mature entertainment product not designed for children, featuring adult language and content with weekly webisodes that leave big grins on the viewers faces with and thoughtful insight about everyday experiences virtually everyone can easily relate to.
Shelf Life has a superb cast of veteran actors starring Travis Willingham (Ultimate Spider-Man, The Super Hero Squad Show) as Hero Man, Tara Platt (Castle, Revenge, Days of Our Lives) as Hero Lass, Yuri Lowenthal (Men in Black III, Absolution the Series) as Bug Boy, Bryan Enk (25 Cents for Love) as Samurai Snake (voice by Dee Bradley Baker of Phineas and Ferb), Laura Bailey (Mr. Brooks, Mass Effect 3) as The Kid, Stephanie Sheh (Modern Family, Scooby Doo) as Teddy, and Stephanie Thorpe (Double Wide Blues, A Guy Thing) as Knockoff Hero Lass!
Featuring an outstanding original music score by the renowned composer Bear McCreary with music and lyrics by Brendan McCreary performed by Young Beautiful In a Hurry,  Shelf Life is executive produced by Tara Platt and her screen partner, devoted husband Yuri Lowenthal.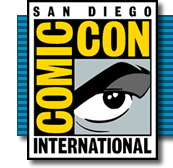 Shelf Life series is filled full of fun humorous antics of the action figures who will gleefully join their fans this year at Comic-Con 2012 in San Diego in mid July! 
We include the wonderful Shelf Life season two finale and a behind the scenes Bug Boy "Message From the Future" for your enjoyment courtesy of the producers! All the Shelf Life fun is available via their You Tube channel. You can click here to view all the episodes and additional hilatious content!
We hope you enjoyed our overview of Shelf Life and the interview with Tara Platt as much as we did conducting it. We express our appreciation to Ms. Platt for investing over an hour of her time in doing so. Thank you Tara!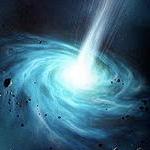 Thank you for reading. listening and visiting WormholeRiders News Agency.

Please feel free to leave a comment here or if you prefer, click the social media icons below to share this news article.
Or as many of our readers and visitors often do, visit WHR on Twitter, WHR on Facebook or visit me on Twitter by clicking the text links or images avatars in this news story. I and the WHR team look forward to will Seeing You on The Other Side"!
Thank you.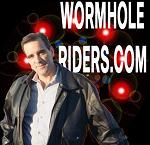 Best Regards,
WR_Systems (Kenn)