Welcome back Michael Shanks, Erica Durance and Daniel Gillies fans!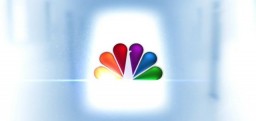 This evening something very special is about to happen on our television screens! From everyone's friend, the great team at NBC Universal is bringing a fantastic supernatural science fiction flavored series called Saving Hope premiering at 9 PM E/P TONIGHT!
Long awaited by their fans, NBC has selected starring roles for many favorite celebrities, including several of our own, starting with the gorgeous and talented Erica Durance of Smallvile .
Many will also remember Erica from the Stargate SG-1 episode "Affinity" when she portrayed a female friend of Teal'c known as Krista who suffered from domestic violence. Stargate SG-1 is where I first became enchanted with her acting, Ms. Durance is a perfect choice for the role of Dr. Alex Reid in the series.
The leading male character in Saving Hope is the outstanding actor, handsome and enigmatic Michael Shanks whom all remember as the often ascended archeologist Dr. Daniel Jackson in MGM Studios hit Stargate SG-1.
Shanks is also known for many other roles on Syfy and as a guest star in another fan favorite series, Burn Notice. Shanks will portray a ghostly comatose Dr. Charlie Harris in Saving Hope. After suffering from a near fatal car accident which "attaches" his character to the "Hope Zion" hospital facility, the adventure is just beginning!

Michael Shanks is also wildly anticipated at this years Creation Entertainment Stargate Convention is Chicago! We have no doubt this "doctor" will be a most interesting character in the series that he will share about at the convention!

Rounding out what appears to be the love triangle in the Saving Hope series is long time resident of Mystic Falls, Daniel Gillies from The Vampire Diaries portraying Dr. Joel Goran (a human being this time around) who has a long standing relationship with Durance as Dr. Reid. This ongoing crush will no doubt delightfully spice up the romance and good natured banter in Saving Hope.
Bringing drama fans an exciting summer series for us all to enjoy, NBC describes the new program as follows:
"Saving Hope is a new, hour-long original drama series that stars Erica Durance ("Smallville"), Michael Shanks ("Stargate SG-1"), Daniel Gillies ("The Vampire Diaries"), Huse Madhavji ("Combat Hospital," "Star!," "Daily"), Julia Taylor Ross ("Rookie Blue") and Kristopher Turner ("Rookie Blue," "The Listener")."
"The series is from acclaimed Gemini Award-winning producers Ilana Frank and David Wellington ("The Eleventh Hour," "Would Be Kings," "Rookie Blue")."
"In Saving Hope, when charismatic Chief of Surgery Charlie Harris (Shanks) at Hope-Zion Hospital ends up in a coma, he leaves the hospital in chaos – and his fiancee and fellow surgeon, Alex Reid (Durance), in a state of shock. Along with newly arrived star surgeon, Joel Goran (Gillies), Reid races to save Harris' life. "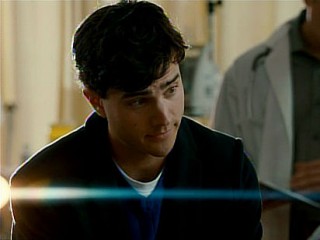 "As the action unfolds, the comatose Harris explores the hospital halls in "spirit" form, not sure if he's a ghost or a figment of his own imagination. Reid, along with her fellow doctors, press on to save his life and those of their other patients as they deal with the complicated and courageous decisions that are made in their daily struggle to keep hope alive.
"Saving Hope is produced by Ilana C. Frank Films (ICFF) with Entertainment One (eOne), in association with CTV and NBC. The series is executive produced by Ilana Frank and David Wellington for ICFF, Noreen Halpern ("Hell on Wheels," "Call Me Fitz") and John Morayniss ("The Firm," "Haven") for Entertainment One and Lesley Harrison."
Executive producers and showrunners are Morwyn Brebner ("Rookie Blue") and Aaron Martin ("Being Erica"). The series was created by Malcolm MacRury ("Crash and Burn," "Republic of Doyle") and Morwyn Brebner. David Wellington directed the Saving Hope pilot.
This exciting new offering by NBC also features solid veteran actors Benjamin Ayres, Wendy Crewson, K.C. Collins, and Salvatore Antonio to name but a few. Having seen the extended promotional trailers many times, we are more than excited to provide them courtesy of the NBC Universal's Saving Hope publicity unit. We include all of them here in one special 28 minute HD promotional entertainment news video for your enjoyment!
Believe when I say this is a show you do not want to miss!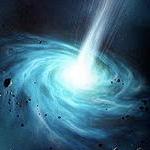 Thank you for reading. viewing, listening and visiting WormholeRiders News Agency.

Please feel free to leave a comment here or if you prefer, click the social media icons below to share this news article.
Or as many of our readers and visitors often do, visit WHR on Twitter, WHR on Facebook or visit me on Twitter by clicking the text links or images avatars in this news story. I and Team WHR look forward to Seeing You on The Other Side"!
Thank you.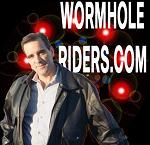 Best Regards,
WR_Systems (Kenn)