Hello Stargate fans,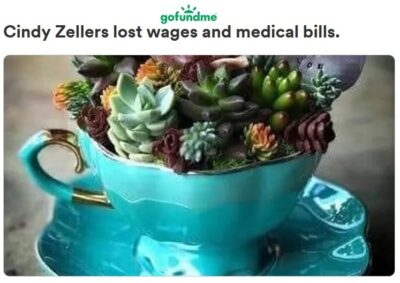 We are asking for your charity for a fellow Stargate fan, Cindy Zellers, who has suffered a serious injury through no fault of your own. This event will run through October 31, 2022 and features prizes at five donation levels discussed below.
Cindy was simply attending a get together party at the home of a coworker. The co-workers owned a 4 year-old Pit Bull Shepherd mix dog with a history of aggression.
Cindy was just on her way out of the party, getting ready to leave for home when the owner let the dog out to give it a chance to do its business.
Without warning, the dog sprang and jumped on her face. It was so sudden that the owner was still holding onto the dog's leash.
Within seconds, the dog was attacking Cindy, who suffered a huge gash along her cheek and nose.
Sadly, the dog was surrendered to authorities and euthanized, but the damage was done. Cindy required over 70 stitches on her face. She has also been told that there is a possibility of nerve damage.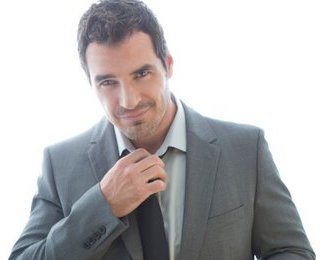 All of this has resulted in medical expenses and lost income for this lady. As well, Cindy has been dealing with anxiety, sleepless nights, and a fear of dogs as a result of this terrible incident.
Unfortunately, the dog's family does not have insurance to cover the damages which is why Team WHR stepped up to sponsor this charity event to help Ms. Zellers.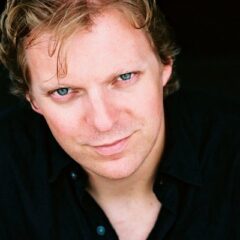 Cindy's health insurance and short-term disability insurance covered some of her expenses and lost income. However, approximately $3,000.00 USD of medical expenses and lost wages were not covered. Cindy also is looking at ongoing future medical expenses to address the damage done when the dog attacked her.
Cindy is a long-time Stargate fan, so it seemed appropriate for WormholeRiders to step up and assist with her GoFundMe goal of $3,000.00 USD that will run on GoGundMe until October 31, 2022. To that end, well known actors Alex Zahara and Dan Payne both helped out by hosting the online event recorded below to assist with raising money to help Cindy out.
Thanks Alex and Dan!
Generously, Alex and Dan have also agreed to add a personalized shout video shout out to two lucky persons (one each person) for those who donate $75.00 USD. If you are the lucky winner of a personal video shout out, you must be following Patricia on Twitter or Facebook so she can communicate with you to find out what you want included in your shout out; birthday, anniversary, in one of their Stargate characters, or generic message.
Four other charity donation amounts exist $25, $50, $100 and $125 that will receive special Stargate swag from me pictured below, shipped anywhere in the world. In the event of tie in donation level amounts, a random drawing will be conducted by Patricia who has donated the fabulous prizes. Winners will be announced on Facebook and Twitter.
At the $150.00 USD level, this rare collectors item is a North Face Duffel Bag that contains main series Stargate SG-1 actor signatures from season 9 including including Richard Dean Anderson, Amanda Tapping, Michael Shanks, Ben Browder, Chris Judge, Claudia Black, Don S. Davis, and Beau Bridges as well as signatures of series creators Brad Wright and Martin Wood. This item is worth It is and alone is worth at least $300.00 USD. Value of this item with the autographs? Priceless!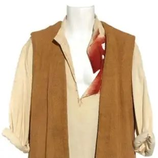 At the $100.00 USD donation level is a superb screen used "Bloody Monk" style costume worn by Joe Flanigan who portrayed John Sheppard in the Stargate Atlantis series. The costume was featured in the season two Episode, Epiphany, and is in excellent condition.
This very cool costume comes with a certificate of authenticity and is estimated to be worth at least $250.00 USD.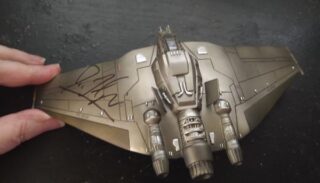 At the $50.00 USD level is a meticulously made model of the famous F-302 star fighter signed by Joe Flanigan as used throughout the Stargate franchise in Stargate SG-1, Stargate Atlantis and the awesome fight sequences in the opening episodes of Stargate Universe.
I watched Joe Flanigan sign this rare model at a Creation Entertainment Stargate convention conducted in Vancouver, British Columbia. When signing, Joe joked that "I've flown one of these!"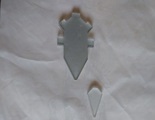 The final items, available at the $25.00 USD donation level, are the enigmatic Stargate Atlantis "Wraith Plotting Stones" used in various episodes of the second franchise series, Stargate Atlantis.
Please click here to donate to the GoFundMe for Cindy.
Thank you!

Thanks to Kenn for staging images, the featured video, and, many thanks to you for stopping by WormholeRiders News Agency!
Please feel free to leave a comment here, click an icon below to share this interview with your friends, or you can visit and follow me on Twitter by clicking on my avatar to the right.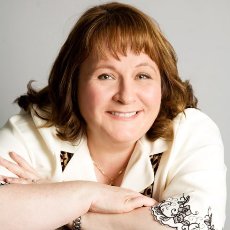 Regards,