Hello once again V Series fans,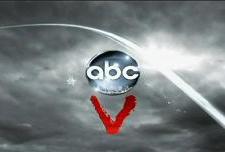 Our long wait for more V Series produced at Warner Brothers facilities is finally over!
This Tuesday January 04, 2011 marks the return on V on ABC and let me tell you the show runners have done an awesome job doing ample justice to this revered science fiction series!
We express our thanks to ABC whom has provided our news agency ongoing courtesy. As in season one of V we have been granted advanced access to the "Red Rain" screener episode for a pre-review. Before continuing we pay homage to Kenneth Johnson, creator of V. Without his original genius there would be no V Series for us to enjoy in 2011. Thank you Kenny!

As is our tradition, I have actually viewed "Red Sky" several times to bring you an analysis into what

the series holds for fans of the V franchise. Let's just say that not will you will not be disappointed, you will be delighted by what the creators of V Series have accomplished. V Series is a fantastic series of science fiction entertainment artwork by the likes of Scott Rosenbaum, Steve Pearlman, Gregg Hurwitz, Rockne S. O'Bannon, Jace Hall of HDFilms, and the great team, in fact the entire crew at ABC Publicity led by Richard Horrmann!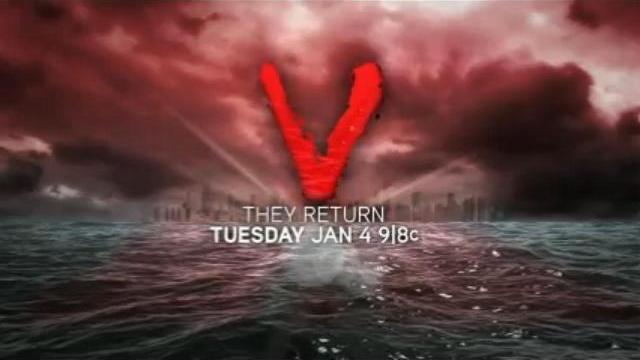 Red Rain Pre Review:
This will be a minimal spoiler pre-review primarily discussing the promotional trailers recently released courtesy of the official ABC V Series web site for your edification and pleasure. For those of our own human "Visitors" who may be geo-locked  and cannot view the promotional trailers at this time, we include several "Red Rain" images below with our analysis. For Canadian viewers V returns on January 06, 2011 on the Space Channel!
After viewing the evil Anna portrayed by Morena Baccarin in "Red Rain" multiple times, and looking at the podcast and promotional trailer, this reviewer is most impressed with the quality of the work that has gone into the publicity efforts in specific and the production of V season two in general. The attention to special effect detail is superb. Particularly the level of excellence and effort that has gone into giving the viewers a look at the reptilian nature of the Visitors themselves. The visuals are outstanding!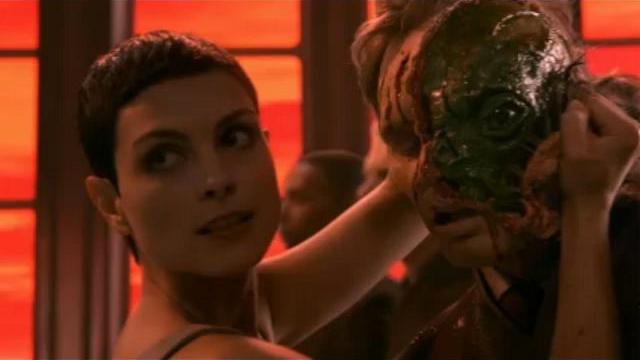 Yes, that is correct my friends, we will all get to see the Visitors as they really are including the infant child of Visitor Ryan Nichols (Morris Chesnut) a Visitor hybrid born on the New York mother ship. Sadly the mother of the little reptile, Valerie Stevens (Lourdes Benedicto) passed away during childbirth. You can rest assured that our darling, or should I say dastardly evil Anna Visitor (Morena Baccarin) will most likely and tragically become the lovely little lizards step mother after she captures Ryan when he attempts to see his "child"!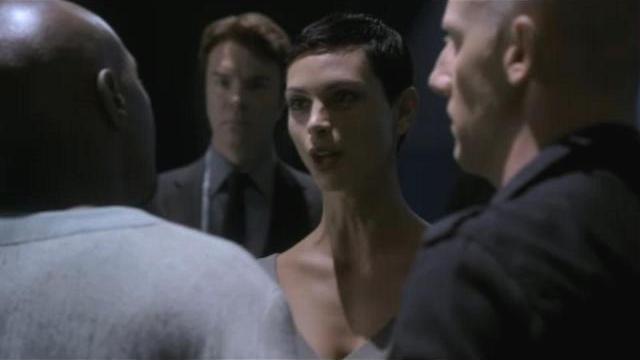 We cannot say more at this time, but when you find out what evil Queen Anna has in mind for the little tyke, even the hardest hearts amongst us will melt. I can say this though, mothers and fathers like Ryan Nichols of the world must unite to fight against the most wickedly evil step mom ever, Anna Visitor!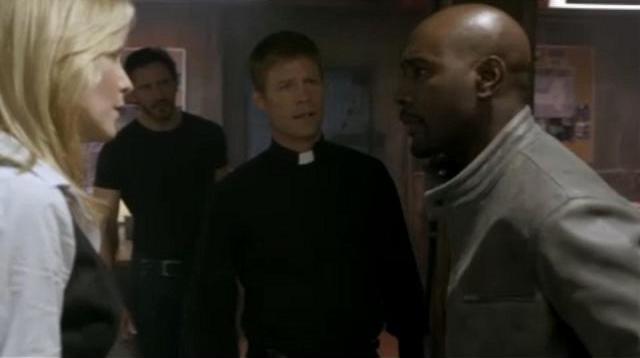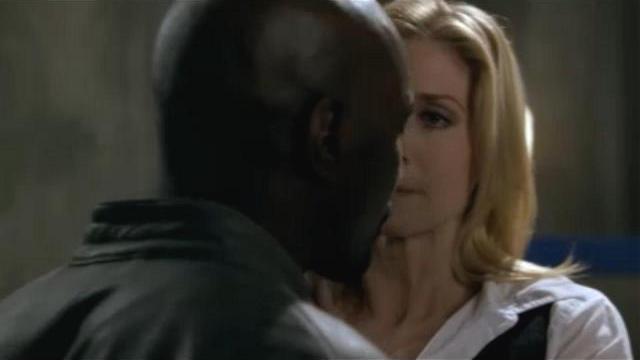 Speaking of Morena Baccarin, we are all in for a several mind blowing sequences as this extremely gifted actress takes the meaning of evil to a new  definition. The heights or should I say the depths of depravity this outstanding actress delivers during "Red Rain" should convince everyone of her well deserved "bad girl" reputation. Ms. Baccarin first earned such praise in Stargate SG-1 as the Ori Queen Adria and as Inara in FireFly and Serenity. Her praise is especially true of the scenes in "Red Rain" when Anna Visitor displays her tail (and for you dirty minded peeps, I am talking about her appendage, a reptile tail)!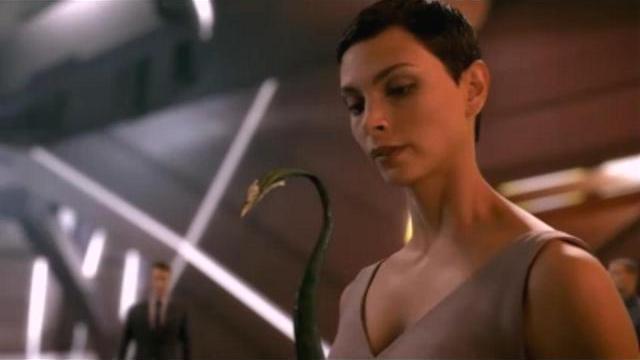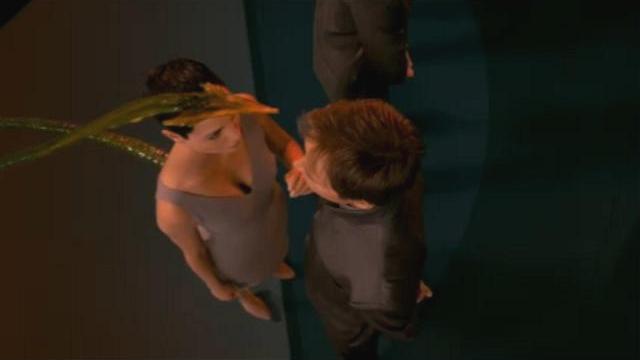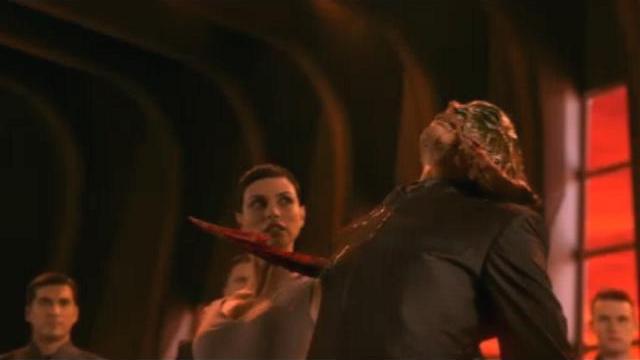 During "Red Rain" we will be treated to further evidence that Morena Baccarin is absolutely one of the greatest bad girl actresses in history. Not only does she command the respect she deserves, you will see that she uses those Visitor view screens for a special type of monitoring on the Queen in waiting Lisa Visitor portrayed by the lovely and talented Laura Vandervoort. Suffice it to say the scenes are scintillating as you will observe for yourselves. Can anyone say bikini clad babe baring almost all ? We are sure that you will enjoy the viewing as much as Tyler Evans (Logan Huffman) and Queen Anna Visitor herself does (pictures omitted as too spoilery, watch and find out LIVE… BUT we will include the images after air time)!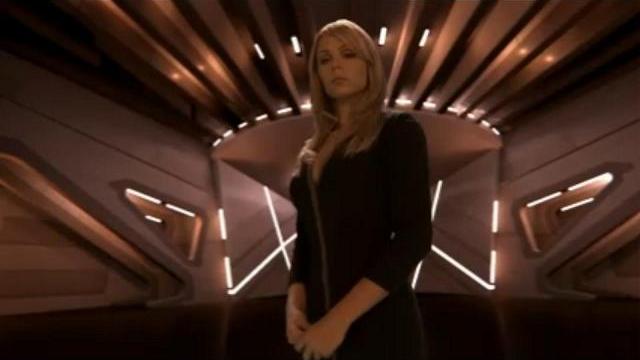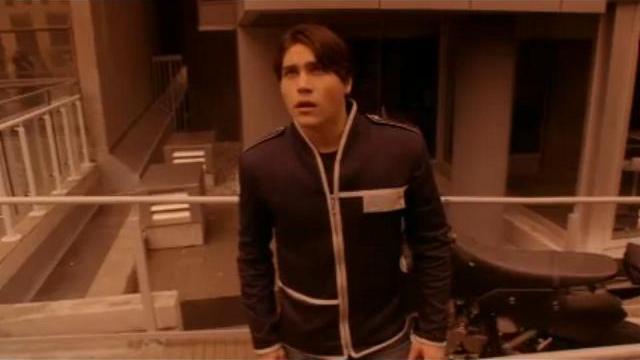 Elizabeth Mitchell as Erica Evans continues her dual role as FBI protector and member of the resistance. In Red Sky, she, with a bit of help from Visitor Joshua (Mark Hildreth) apparently and gleefully destroyed the army of Visitor soldiers about to hatch in Anna's not so secret chamber of little horrors.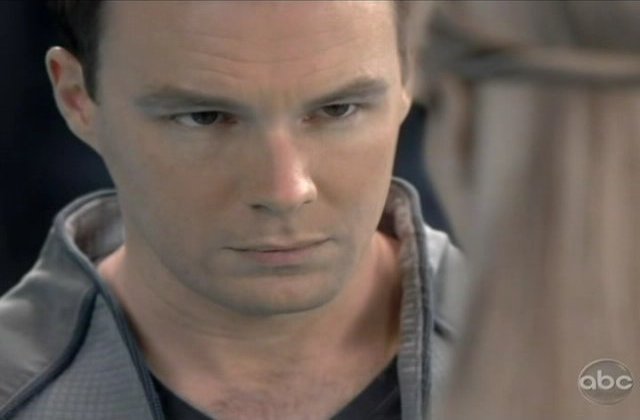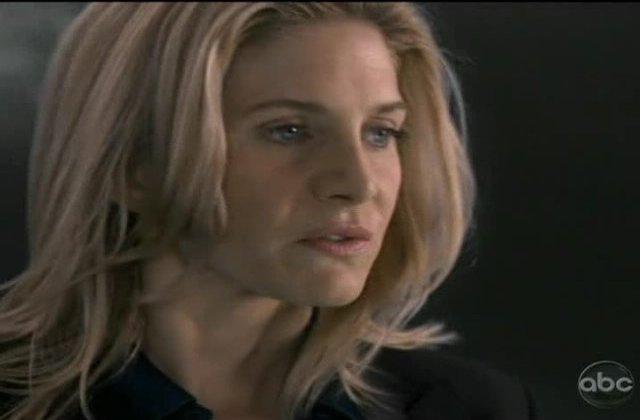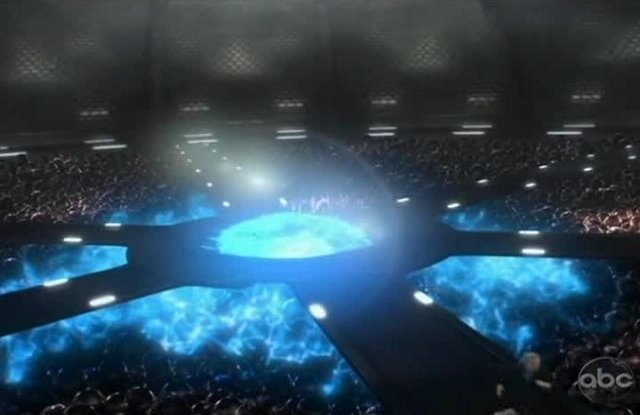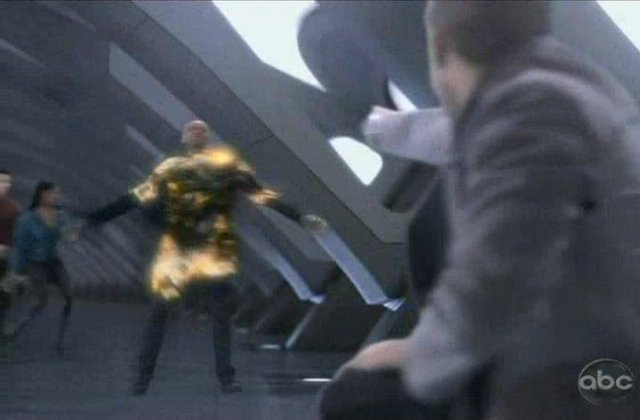 In the opening sequences as depicted in the promotional trailer, we observe poor Erica awakening from the effects of the Red Rain after she and the entire planet were knocked out by the wicked Anna Visitor. Erica Evans plays a crucial role in "Red Rain" and throughout season two of V Series.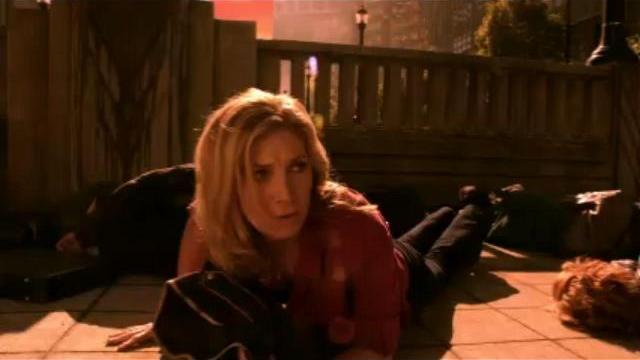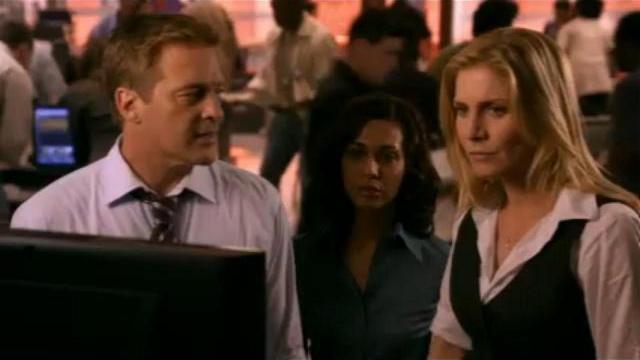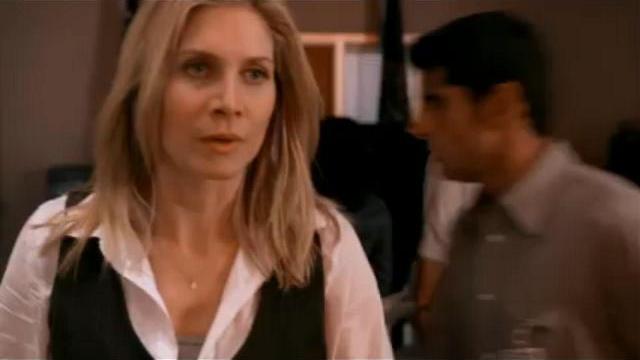 Since we are on the subject of Queens, we originally heard chatter about Jane Badler returning to the V franchise at Comic-Con 2010 in San Diego. This news was confirmed at the New York Comic-Con in late 2010. We here at WormholeRiders News Agency were most fortunate to be granted an exclusive interview with Ms. Jane Badler shortly after the festivities at New York Comic-Con (pictured below, image courtesy Warner Brothers) in which Ms. Badler shared several revealing moments about her role as "Diana" in the new V Series.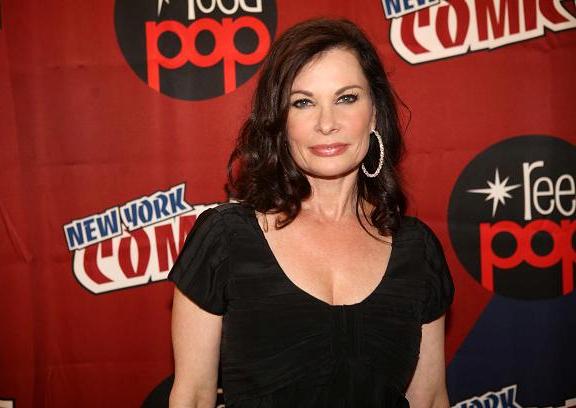 As revealed in the promotional video displayed at New York Comic-Con, it is no spoiler to say that Jane Badler is the "Queen Mother" of the evil Anna Visitor. The sequence when Ms. Badler makes her appearance is wonderful for fans of the original V and is preceded by a special effect very reminiscent of a Stargate SG-1 visual effect which is executed extremely well in V Series. The moment when Anna greets her mother is a direct take off from a classic line by Morena Baccarin as Adria when she said to Vala (Claudia Black) "Hello Mother"!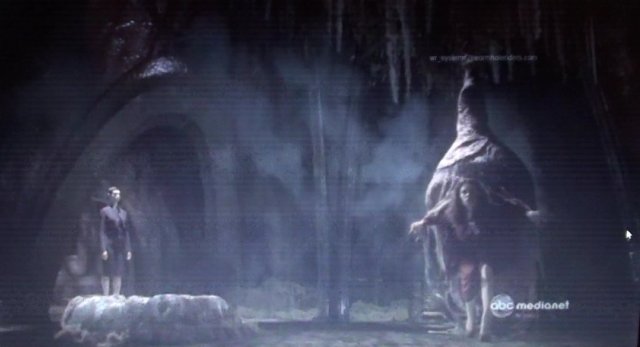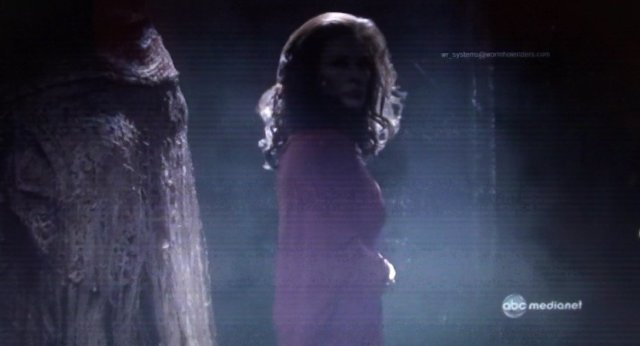 Jane Badler is scheduled to appear in three of the first ten episodes in 2011 and we are hopeful the series will be funded for the back half of the season two. Much will depend on the support from the fandom and viewership in the ratings.
Editors Note: We ask only one thing, watch the first ten episodes of V Series LIVE and please do not illegally download or view the series on illegal streaming web sites if you desire more V. We ask this because several series have been canceled in part when tens of millions of viewers in the United States alone chose to not support the series they say they love. If you love science fiction television, just say no to illegal downloading. Thank you.
As "Red Rain" opens it is no surprise or spoiler to indicate that evil Anna is up to no good. In fact Morena Baccarin looks simply stunning as Anna Visitor plans to enslave the planet Earth! With a fleet of mother ships cloaked in orbit above our vulnerable third rock from the sun she may well accomplish her task. When we left season one in Red Sky, it was fairly obvious that something, some plot of great value to the Visitors is unfolding with certain malicious intent as revealed to Marcus Visitor (Christopher Shyer) by the evil leader of the race of alien reptiles, Anna Visitor!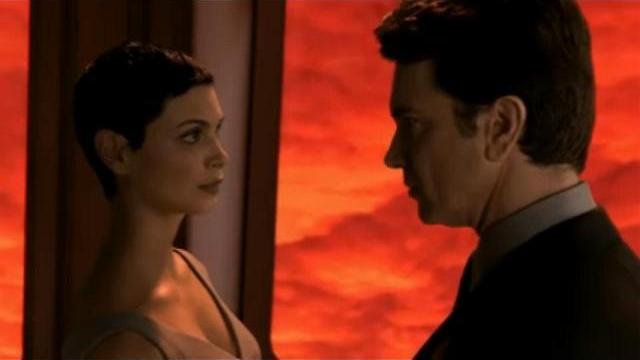 We see Chad Decker (Scott Wolf) and the entire populace of Earth shocked by the clouds turned red across the entire globe! In the past before Red Rain Anna and Marcus observed the dubious nature of Mr. Decker. In Red Sky, Chad has finally seen for himself that the Visitor Centers are a testing ground for obtaining human subjects that are tortured aboard the Visitor mother ships. Has Chad been turned by Anna? Is he a traitor to humanity by being Anna's mouth piece? Or is there some good in this character and will he join the fifth column?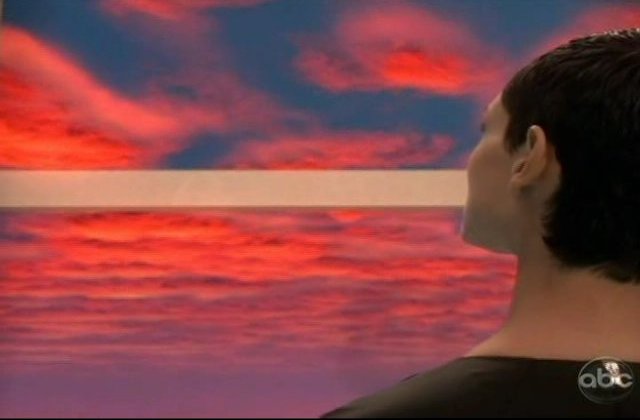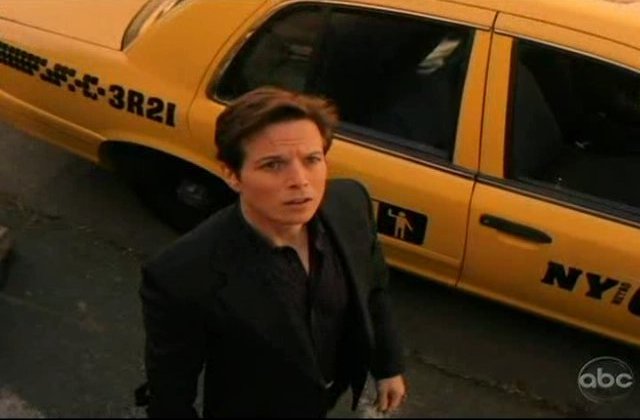 Scott Wolf is a very talented actor and his work on the series only gets better in V Series season two, episode one "Red Rain", "Serpent's Tooth" (episode two) and beyond. To find out the answers to the questions above, you will need to make that judgment yourselves by watching season two of V Series. You may be surprised what Mr. Decker has in store for the evil Anna Visitor, Queen of the reptiles!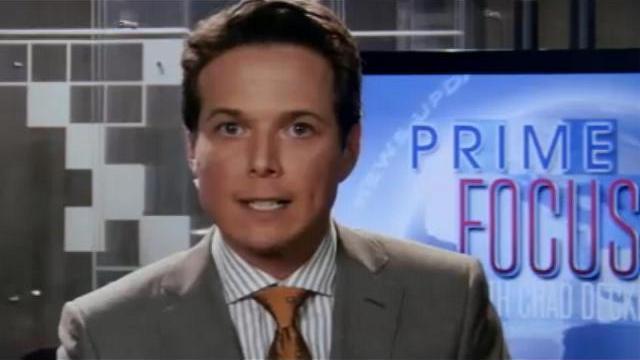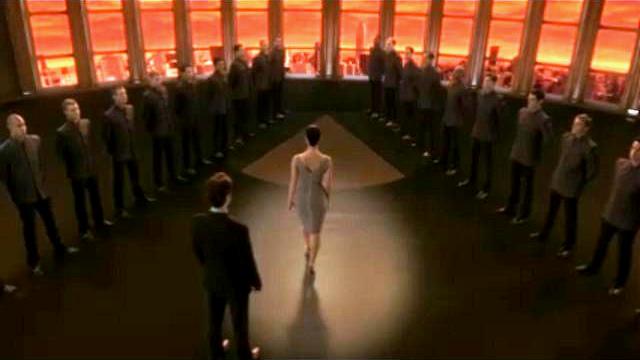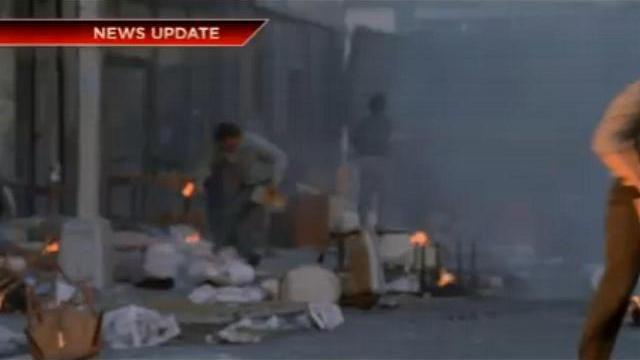 Other returning lead performances and fine efforts include those by Charles Mesure (Kyle Hobbes), Joel Gretsch (Father Jack Landry), Rehka Sharma (Agent Malik) Roark Critchlow (Paul Kendrick), and Scott Hylands (Father Travis). Each of these fine actors delivers powerful portrayals that lend heavily to the realism and believability of "Red Rain".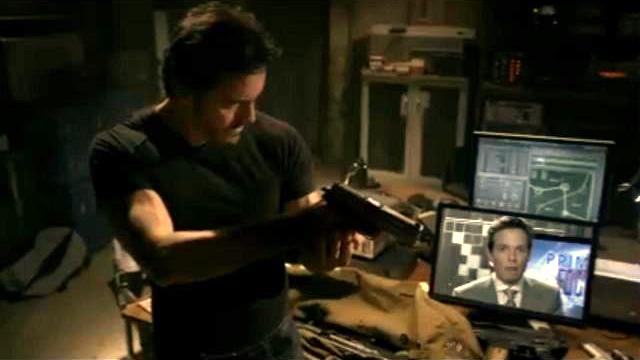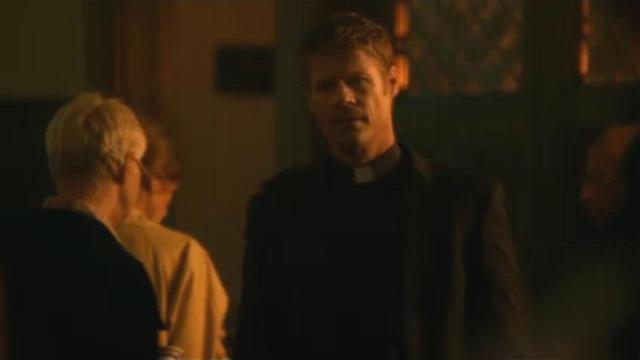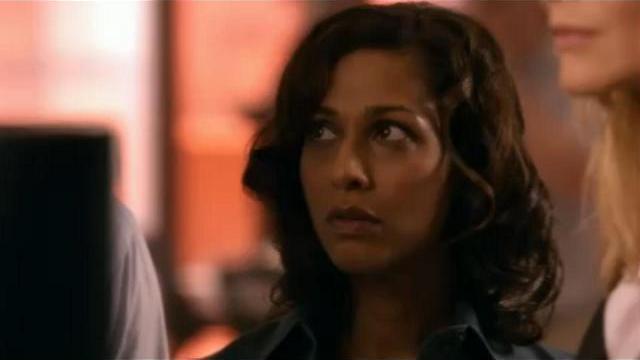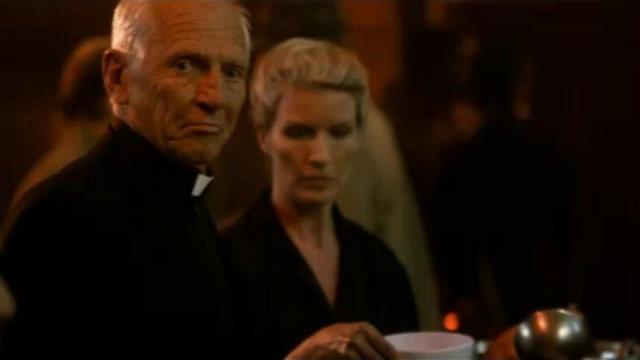 Before concluding we would also like mention a new addition to the first two episodes in the character of Dr. Sidney Miller portrayed by actor Bret Harrison. This character is vital to understanding what the Visitors are and how long they have actually been on Earth. During his introduction to the story line, the visual effects genius' of V Series bring back a sequence not unlike what happens to the dying aliens in The Invaders circa 1967-1968!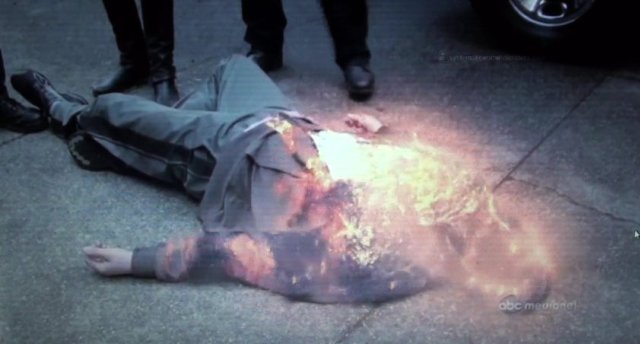 Tied indirectly to a scene in the second episode "Serpent's Tooth", the answer to why the Visitors came to Earth (and when) will be revealed. The answer is linked to a bit of V Series history discussed by Jane Badler and we think you will find the answer quite interesting.
Lastly, I could not conclude this pre-review without mentioning the great music score by Marco Beltrami under the superb direction of Brian Spicer with fantastic visual effects leadership by Laura Jones. When coupled with the expert editing of Geofrey Hildrew, V Series season 2 is simply an outstanding production. Great job V Series Team! Bravo!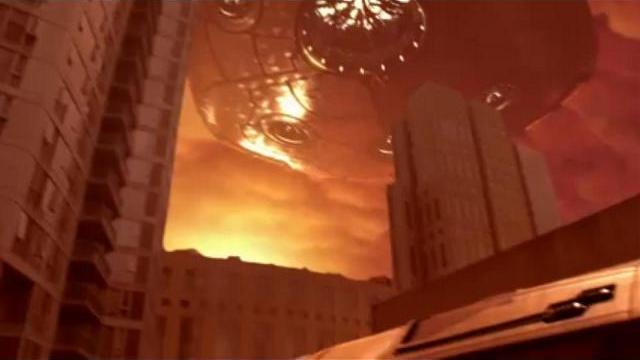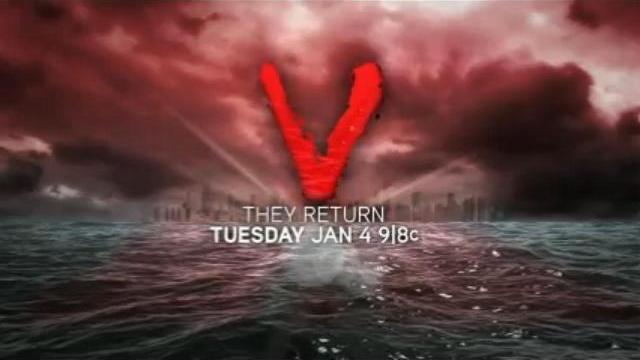 Team WHR will have detailed post air date analysis reviews after V Series returns to ABC tomorrow evening January 04, 2010. My grade for what has been accomplished in the V Series season two premiere "Red Rain"? A very well deserved straight A"! In the opinion of this reviewer you do NOT want to miss the exciting return of V on ABC!
In the meantime, please enjoy the entire V Series panel from Comic-Con 2010 and Red Carpet interviews below!
As always we appreciate your visiting our news sites at WormholeRiders News Agency. Please feel free to leave a spam free comment or a question here. We will respond to your comment or question as soon as is possible.
If you prefer, click the social media icons below to share this news article or as many of our readers and visitors often do, visit me on Twitter by clicking the text links or images avatars in this news story and or on See You on The Other Side"! Thank you.
Best Regards,
Kenn