Breaking News: Dateline August 22, 2010 – Santa Monica California
Well it is all true Lost Fans!

LOSTIES successfully invaded "The Island" on Saturday August 21, 2010 and snared a trea

sure trove of LOST DHARMA and other valuable artifacts in what can only be described as a world-wide frenzy of epic proportions!
Who was part of making this conspiracy possible and setting the LOSTIES free to loot the planet? Why it was non other than the wonderfully wicked team of people at both ABC Networks and Profiles in History!
As we have documented herein, these culprits appear to have been slyly in league with the LOSTIES in a plot to loot the LOST ARCHIVES for purposes we dare not discuss here!

Sure to go down in history as one of the slickest capers of all in human endeavors, LOSTIES from over 50 countries numbering some 8,000 strong converged, conspired and conjoined to develop a plan to escape the island with LOST LOOT! Their obvious goal? To return to their loved ones with the loot they procured during the wild LOST spree!

Several individuals thought it might help to raid the display cases and dial 911 using the satellite phone artifact in a display case, but then they very soon realized that the satellite phone from "The Island" no longer worked! ZOMG everyone quickly realized they were doomed and trapped in a historic setting, but not one single person complained and no one seemed to mind their designated fate!
Fortunately our top secret trusty WHR Network was fully connected to the Internet so we could bring you the fans live reports and live Tweets from the LOST Auction on Twitter! We only ask one favor. Please do not tell others on "The island" about our WormholeRiders technology so we can avoid a general panic today when we return to Barker Hanger!
Several interested parties asked how in the world can anyone explain such complacency by the LOSTIES in the
face of such daunting deeds?

It is fairly simple folks! The LOSTIES actually participated in the LOST LIVE Auction and Exhibit event documented below conducted and organized by Profiles in History at the historic Barker Hanger located in the Santa Monica Airport, home of the birth place of the DC-3 airplane made famous during World War 2. As you enter the grounds of the Santa Monica airport, one cannot help but pay tribute as you pass "Spirit of Santa Monica" proudly mounted for all to see!

Something very LOST and very special took place and WHR hopes that you think about attending today August 22, 2010 when LOST artifacts from season 3 through 6 will go to the highest bidder! WHR will also be going back and attending LOST LIVE Auction on and Exhibit this afternoon for the wonderful hospitality by the event sponsors ABC Networks and Profiles in History.
The auction was one of the most professionally coordinated and conducted that I have ever experienced with entertainments, prizes, contests and free ice cream for every guest in attendance! WHR was honored by ABC Networks and Profiles in History to cover the LOST Auction and we thoroughly enjoyed our time there yesterday and are looking forward to returning again later this afternoon today! We hope you can attend as well!
Wait! You say that you do not live in Southern California and cannot attend? No worries! The event is held LIVE on-line on the Internet for auction artifact seekers as well as by call in. Simply click the LOST image below for more information on how to participate TODAY in this fantastic event!


We include numerous LOST Auction images from our inventory and the video montage (above) of what it was like to be at "The Island" recreated in Barker Hanger in Santa Monica for the LOST Auction. The hosts of the event went to great lengths to depict various scenes from the series and create the environment of LOST. The event was replete with prize give-ways, costume contests and much more! The LOST Auction event was a lot of fun as you will see below in the images below and above in our LOST Auction video montage. We hope you enjoy them as much as we did in capturing the materials for our LOST Auction news report! WHR will be back with more details soon!
In a follow-up report we will have additional details for you about the Sunday LOST Auction conclusion and links to additional resources so you may learn more. As always we thank you for reading and visiting WormholeRiders News Agency. Please feel free to leave a comment here or visit on Twitter by clicking the image avatars or my text link.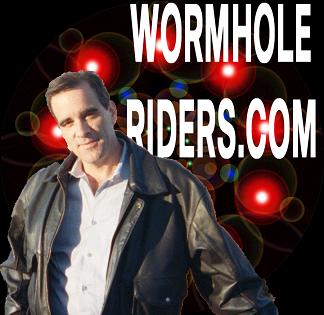 Best Regards,
WR_Systems (Kenn)