Hey Chicago Stargate and Dragon*Con Fans,
WormholeRiders News Agency is proud to announce the latest additions to our team and deployment of our senior editors,
reporters, support staff, Team Leaders and special project analysts to Chicago Illinois and Atlanta Georgia to bring you Live From the Convention coverage for your vicarious convention living pleasures!
The fantastic new members reporting on the Creation Entertainment Chicago Stargate Convention!
As with all conventions WHR has deployed Team Leaders for the Creation Entertainment Chicago Stargate Convention known as ChiCon by the fans! WHR Team Leaders are intimate with not only large numbers of the fans attending, but of course the actual convention itself from many years of experience! The fantastic Stargate convention starts Friday August 27, 2010! If you are in the Chicago area drop by because tickets are till available at the door at the Westin O'Hare, 6100 River Road Rosemont, Il. Call (847) 698-6000 for directions!

Chicago Stargate 2010 will be no different with Team Leader DannysGirlSG1 (Pip)! A long time attendee of the famous Chicago Stargate Convention, Pip is well known by many dozens if not several hundred of the ChiCon attendees and several of the celebrities themselves. Pip is an experienced and well educated writer long known in the Stargate community. As Senior Reporter and ChiCon Team Leader, Pip joined our team quietly sometime ago with a fantastic article about Stargate and the Legends of King Arthur and the Mythology of Stargate itself in her revealing article Stepping Through to Camelot.
Pip is also the webmaster of the world famous ShanksOpedia known throughout the fandom for its brilliant posts and focus on the celebrities of Stargate and many other activities including of course none other than the wonderful Michael Shanks himself! Pip will coordinate our ChiCon activities for robust reporting with her staff reporter TaraLee2!

TaraLee2 also recently recently joined the team quietly as a staff reporter. Tara is a well known and respected in the Stargate fandom and on Twitter for her fast wit and excellent reporting skills from her alternate career as a dispatcher where quick thinking is a must! An avid science fiction fan, Tara will operate in tandem at the Chicago Stargate convention (known as ChiCon on Twitter) to bring to wonderful insight into the fantastic show prepared for the fans by our friends at Creation Entertainment!
Only two reporters for ChiCon you might ask? Well do not be fooled. Both DannysGirlSG1 and TaraLee2 will be support
ed by over a dozen very discrete individuals whom will aid their efforts in bringing every detail of ChiCon to life here at WHR for YOU the fans of Stargate!
Whom are these other creative personages? Well we will just have to keep that a secret for now, but do not be surprised to learn of more additions to the world-wide family of reporters here at WHR in the future! Both of these fine ladies will also be journeying to Atlanta to reinforce the Dragon*Con Team as discussed next Dragon*Con starts September 3, 2010 all over Atlanta and WHR hopes to see you there!

Dragon*Con Atlanta Team:
Overall Dragon*Con Team Leader is Whovian99 (Trish) well known for her leadership at Creation Entertainments's MinCon
Stargate Convention, VulcanCon where she brought us all the Michael Shanks panel (among others)! Trish also lead efforts at Comic-Con in 2010 with interviews with several stars including an interview with Robert Cooper of the Stargate franchise!
A long attending member of Dragon*Con, Trish will be one of three Team Leaders for WormholeRiders in Atlanta Georgia. Her focus will be on all aspects of the famous or should I say fantastic fan driven convention! Trish will be supported by several others as we will discuss below.
Ash0283 or Ashley is a professional writer and recently returned from The Sanctuary Experience in Vancouver British Columbia where she has posted very exciting reports about The Sanctuary Experience with more coming in the near future! An extremely talented individual whom has interviewed many celebrities including Sanctuary interview posting in the very near future. Ash as she is known by her friends will focus on interviews already approved for Dragon*Con with several celebrities in Atlanta. What celebrities? Well patience is a virtue and you will just have to tune in to find out!
Rounding out the WHR Dragon*Con Team Leaders is DannysGirlSG1 as described above. Additionally the Dragon*Con 2010 team will be ably reinforced by the wonderful TaraLee2 whom we introduced above, and two other talented individuals from the WHR Special Projects Division.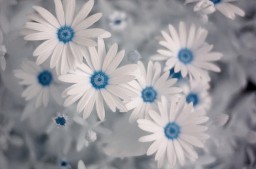 Apndrgn is an articulate and well spoken individual well known for her painstaking research, fast wit and for not putting up with the shenanigans of anyone out to cause trouble. A well educated plain speaking lady with a brilliant intelligence, Apndrgn is a long time supporter of WHR for whom our team has great respect. We are very happy she will be in Atlanta Georgia with the Team!

Last but certainly not least is our dear friend Anne Brennan also known as Sorchamorrigan. Sorcha hails from Providence Rhode Island and is a dedicated individual long devoted to the Stargate franchise and many other aspects of the Science Fiction genre. A seasoned individual with years of convention experience Sorcha honors us with her presence on the WHR Special Projects Team!
Sorcha and Apndrgn will support our DragonCon Team as Special Project Analysts bringing unique insights from the convention to you the fans rounding out the WHR Atlanta Core Team to a neat half dozen very talented and superb individuals!
WHR asks that you extend a heart felt welcome the newest members described herein to the WHR Team. Please visit and follow them on twitter and by all means get ready to ROCK with outstanding Live From The Convention coverage in Chicago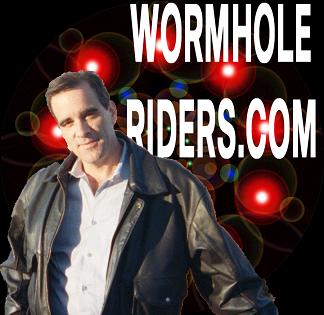 and Atlanta over the next two weeks! Thank you!
Best Regards,
WR_Systems (Kenn)