Hello my fellow Comic-Con nerds from around the world!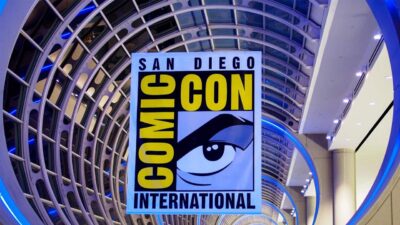 It is FINALLY here; we are just four days (as of this post) away from San Diego Comic-Con 2022 in person. That's right, in person! Team WHR and our many friends will roam the corridors and beloved halls at the San Diego Convention Center once again. It has been three long years since we were able to walk those hallowed halls. I am very excited to be back; there will still be COVID protocols, and some of the significant displays won't be down there. However, that is okay; we will survive!
Let's start with the first day of Comic-Con, July 21, 2022. Some great panels are happening on this day. To start, the mega Hall H program is Dungeons & Dragons: Honor Among Thieves. No word on what cast members will be in attendance, but it does have a pretty impressive cast, Chris Pine, Hugh Grant, Rege-Jean Page, and Michelle Rodriguez. I am not a D&D player, but I can appreciate all those who do. I also understand it because of my love for Stranger Things and how it uses D&D throughout the series.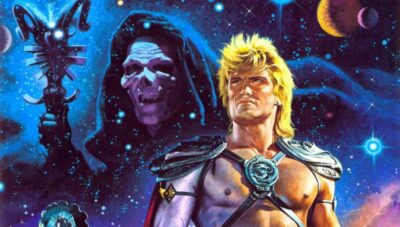 The mega Hall H has some great panels for this year's con. It always does and becomes the most sought-after ticket (wristband) in town. Thursday will also give us Masters of the Universe: 40 Years will be gracing us with the power of Grayskull! I am excited about that panel because I watched that cartoon when I was younger, and the 1987 movie starring the incomparable Dolph Lundgren who is one of my all-time favorite cult movies. Dolph is also going to be there, according to his social media account.
Moving onto Ballroom 20, the little sister of Hall H will also feature an array of panels. Most of the featured panels are the upcoming big, hopefully, blockbuster series or movies starting in the fall. The Disney+ series National Treasure: Edge of History is "an expansion of the hit film franchise" that originally starred Nicolas Cage (who is not announced as returning to the series) and Justin Bartha who is returning as the much loved character Riley Poole. The series cast of Lisette Olivera, Jake Austin Walker, and Lyndon Smith will be appearing at the panel. The new Apple + series Severance, directed by Ben Stiller, will also be featured. I have not seen the series but have heard incredible things about it.
Comic-Con is not only about the big blockbuster, mega movies, or series; it also showcases smaller series or comics that are not as well-known but are certainly not less loved. For example, there is a panel about Godzilla from Toho Studios that I would love to see or the thirtieth anniversary of Spawn. The smaller rooms make it easier to see your favorite stars up close as they do not hold as many as the two mega halls. One of the long waited such jewels is Casper Van Dien from Starship Troopers who will headline a panel for his new streaming series, Salvage Marines. I have always been a big fan of his. This wonderful panel will be in the more intimate Room 7ABC in the main convention center featuring Jennifer Wenger, Peter Shinkoda, Kevin Porter, Shane Graham, and Linara Washington. Team WHR suggests you stop by to see him and the cast of this fun new series!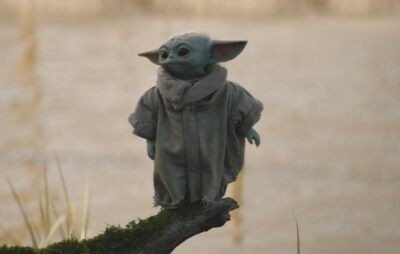 If you ever found yourself without a ticket to Comic-Con, you can still have fun. There are many off-sites at the back of the Convention Center and across from Petco Park. The Gaslamp is also always festive, with themed restaurants and interactive booths. It is also fun to see all the people dressed in costumes. That is one of my favorite parts of being at Comic-con, seeing all the fantastic, creative, bizarre, obscure costumes people have come up with. I am sure that with the pandemic, people have been able to work on and perfect their ensembles much more. I do not doubt that I will be seeing a horde of The Mandalorian and Grogu floating around.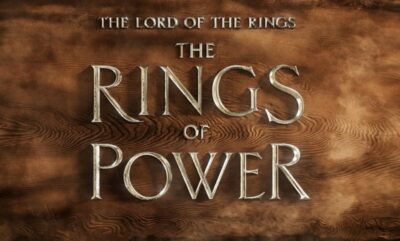 Friday and Saturday are always the most prominent days at Comic-Con, not only for the fabled Hall H, but in general across SDCC 2022. Most people come those days because they know the BIG panels happen then. Lord of the Rings: Rings of Power, the prequel to The Lord of the Rings, will be in Hall H on Friday. The Walking Dead and Tales of the Walking Dead, Keanu Reeves' BRZRKR: The Immortal Saga Continues are the big ones that people will be camping out for to get into Hall H.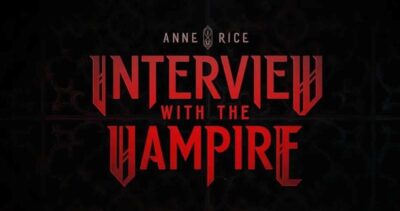 Saturday has Warner Brothers and Marvel Studios panels and one of my favorites, the new AMC series Interview with the Vampire based on Anne Rice's beloved book.
Another is House of Dragon, the prequel to the popular series Game of Thrones. The significant draw will be Dwayne Johnson bringing the much-anticipated superhero film Black Adam with him. As a result, I will most likely spend most of my day in Hall H on Saturday July 23, 2022!
With Sunday rounding out that incredible weekend, one of my favorite series will be back again for the third time, Mayans MC will bring most of the cast with them, and I feel a special announcement on whether we will get a fifth season. Another favorite FX Networks series is What We Do in the Shadows which will follow the Mayans MC panel. I am happy to see it is back, and in the mega Hall H, it deserves all the praise. Sundays are also great for getting those last-minute items you have been eyeing all week. Vendors are usually much better with bargains on Sunday so go haggle your heart out.
I am surprised that a few of the staples typically at Comic-Con won't be coming this year. For example, there is no Stranger Things panel, Cobra Kai, or The Witcher panel. I think that many studios are not going to risk their talent getting sick, especially if they are in the middle of, or just starting to shoot again. Even though those shows will not be there, there are plenty of other things to keep attendees occupied. Warner Brothers and Fox will not have big booths or signings this year. I am okay with that because it tends to make everything bottleneck and cause more chaos than the vendors room floor already has. I am sure that by 2023 everything will be back to normal, and we can partake in Comic-Con the way we always have in the past.
Well, my friends, that is all for now! The next time you hear from Team WHR, it will be from the convention itself! My excitement is getting more and more as each day comes closer to preview night! Stay tuned for my reviews and pictures from the SDCC 2022!
Thanks to Kenn for video and image embedding for my feature article and many thanks to you for visiting WormholeRiders News Agency. We will be back soon with more analysis about our favorite television series, movies and conventions in this year and beyond!

Please feel free to leave a comment here or If you prefer, you may also click the social media icons below to share this news article or as many of our readers and visitors often do, visit me on Twitter by clicking the links or images avatars in this news story.
See You on The Other Side!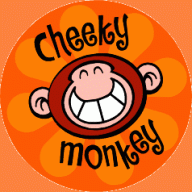 Until next time,
Regards,