Welcome back Stargate Universe fans,

During San Diego Comic Con 2010 Team WHR was fortunate enough to have the honor of recording the complete Stargate Universe panel courtesy of MGM Studios for the enjoyment of Stargate fans.
The complete panel below features the award winning executive producer and writer for the MGM Stargate franchise Robert C. Cooper (who moderated the panel), as well as the superb series stars Alaina Huffman, David Blue, and Ming Na!
Enjoy!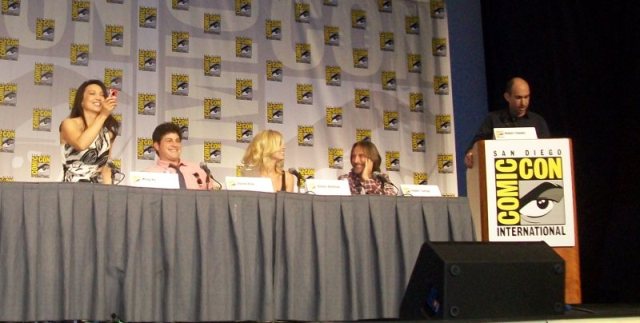 Be sure to tune in to see all new episodes of Stargate Universe airing on the Syfy Channel when it returns this September!
Please feel free to share this article with your friends, co-workers and or family and leave your comments! We look forward to you visiting our dedicated review and analysis web site here in the future! Or as many of our readers and visitors often do, visit WHR on Twitter, or visit me on Twitter by clicking the text links or images avatars in this news story. I and TeamWHR look forward to Seeing You on The Other Side!"
Thank you.
Best Regards,
Kenn of #TeamWHR