Hey Fans of Charity Functions.


WHR is honored to do a follow up report on a super charity event that recently occurred brought to you by request from the fabulous team of people at Warner Brothers and MTV Networks. Click the banner above to visit the cool peeps who sponsored this great charity event!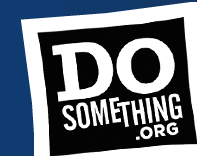 On Thursday April 15, 2010  MTV Networks partnered with Do Something Dot Org, the fantastic volunteer organization on guiding people to DO SOMETHING to help improve the lives of millions the world over. We suggest that you click the banners and images and DO SOMETHING yourself by donating your time and or your funds to help further their many wor

thwhile goals.
We know times are tough for many people, but if you cannot donate money to Do Something Dot Org, may WHR respecfully suggests that you could donate your time to their worthwhile programs. Just saying … think about it. Thank you!
If you do, you never know, the good you do may grace your life because as the old adage says "One Good Turn Deserves Another. For your (and our) volunteer efforts, Warner Brothers and MTV Networks have graciously provided the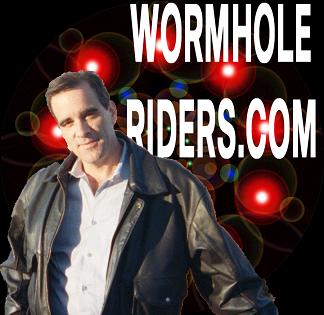 wo nderful images below from the Gala Charity Event for your pleasure. Thanks Warner Brothers and MTV Networks!
The original Press Release is included below the images for your information.

Best Regards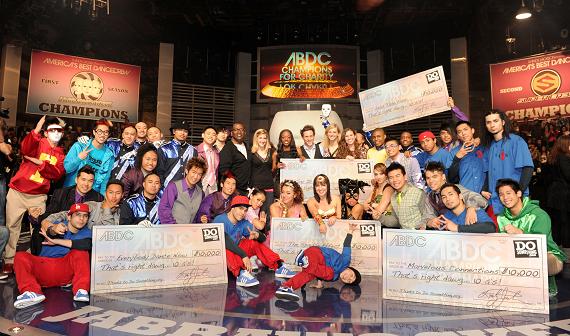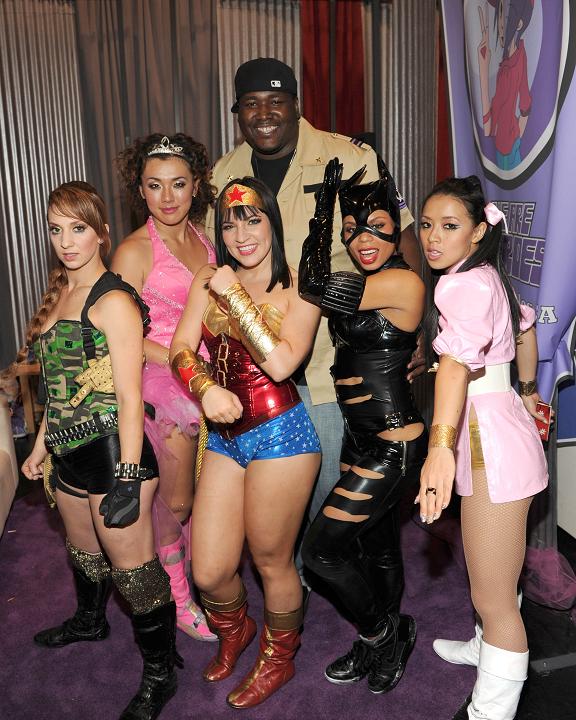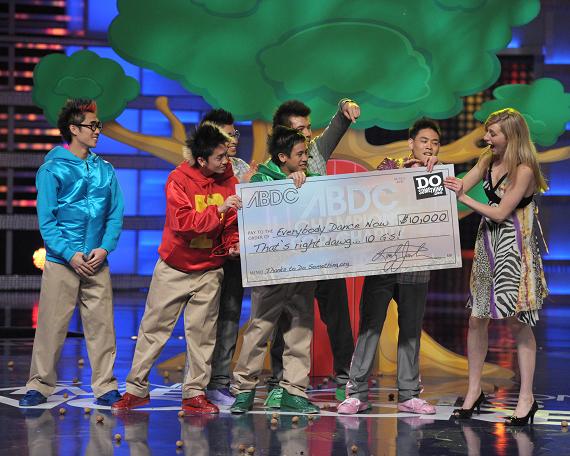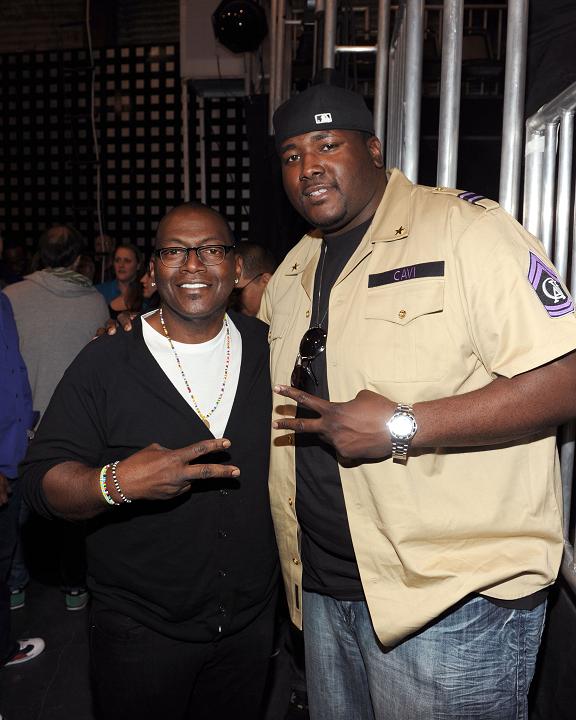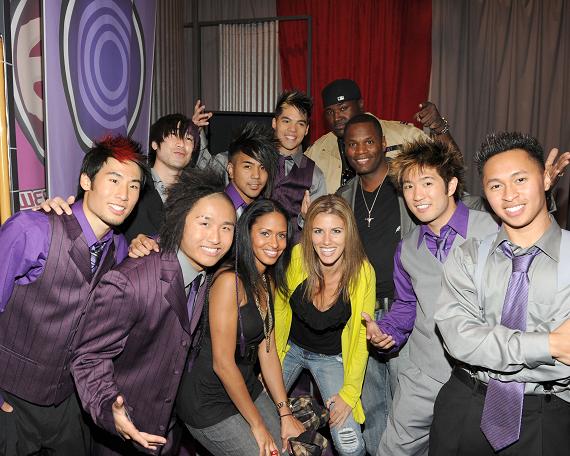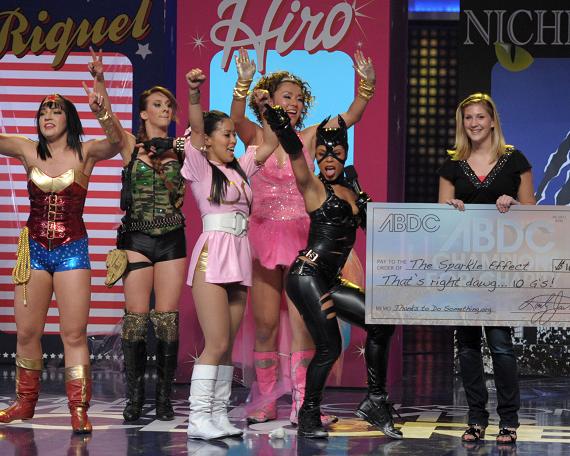 MTV'S "RANDY JACKSON PRESENTS AMERICA'S BEST DANCE CREW"
PARTNERS WITH DOSOMETHING.ORG AIRED ITS
FIRST-EVER CHARITABLE EPISODE
PRESENTED LIVE THURSDAY, APRIL 15, 2010  AT 10 P.M. ET/(TAPE DELAY) PT
—–
All Five "ABDC" Winning Crews Return to Perform Together for the First Time
Ever and to Honor Five of DoSomething.org's Most Dedicated Young Activists
—–
NEW YORK, NY (April 14, 2010) – MTV today announced that it is partnering with the teen volunteer organization DoSomething.org to air the first-ever charitable episode of its hit reality dance competition series from Warner Horizon Television – "Randy Jackson Presents America's Best Dance Crew" – LIVE on Thursday, April 15, 2010 at 10 p.m. ET/(tape delay) PT. In a landmark "ABDC" event, ALL five previous "ABDC"–winning crews will return to perform and to honor five of DoSomething.org's most dedicated young social activists for their incredible contributions to their communities. "America's Best Dance Crew" and DoSomething.org will highlight the causes of these five young people, and the network will reward each of their organizations with cash donations to help augment their efforts. The JabbaWockeeZ, Super Cr3w, Quest Crew, We Are Heroes and Poreotix will perform together and will also be partnered with a youth volunteer whose charity they will learn about through hands-on work with the organization, later performing exhibition routines in their honor.
Fans will get to see the five previous "ABDC" winners kick off the show in an explosive, one-night-only group performance; watch them give back as they work side by side with the youth volunteer and later perform a solo routine in their honor; DanceCrew.MTV.com and learn how their lives have changed since they were last on the "ABDC" stage.  After viewers watch this very special episode, they can impact change themselves by logging onto to find out how to take action through DoSomething.org.
DoSomething.org is one of the largest not-for-profit organizations in the U.S., inspiring and empowering  young people to take action around important causes.   For each of the five young people participating in this episode, DoSomething.org has provided a platform to expand their projects through financial support, national exposure and tailored guidance from the Do Something staff.
"I am so happy 'ABDC' can team up with Do Something, which is one of the best charitable organizations out there, and together we can try to get more young people excited about volunteering and making a difference," said executive producer Randy Jackson.
"Just like Poreotix rocked 'ABDC' this season, these five amazing young people are rocking community change every day and we're psyched that 'ABDC' is featuring them," said Aria Finger, Chief Marketing Officer at DoSomething.org. "We know their incredible stories will inspire millions of fans across the country to take action in their communities as well!"
The youth activists to be honored by "America's Best Dance Crew" and DoSomething.org are:
Marvelyn Brown, 25 (Brooklyn, NY)
Marvelyn contracted HIV through unsafe sex and is now a dedicated activist for HIV/AIDS prevention and education. Through her non-profit organization Marvelous Connections, she has given a voice to the rapidly rising number of women afflicted with both diseases in the United States. She has appeared on "The Oprah Winfrey Show," CNN and multiple other media programs and outlets in support of these efforts. She has spoken to over a half million people globally to date, 200,000 of which went on to be tested for HIV/AIDS after listening to her speak. Her goal is to continue using her personal story of contraction to educate others and, ultimately, stop the spread of HIV/AIDS.
Josh Sundquist, 25 (Washington D.C.)
Josh is a cancer survivor, amputee and Paralympic skier who created the social networking site Less Than Four, where amputees can ask questions, get answers and develop a community. Josh competed in the 2006 Paralympics in Turin, Italy, and has been published in The Washington Post, Daily Guideposts, the Richmond Times and Current, Newsweek's college magazine. Additionally, his memoir, Just Don't Fall, was release through Viking/Penguin in January of this year.
Jordan Coleman, 14  (Hackensack, NJ)
After learning that less than half of African-American males graduate from high-school, Jordan developed and released the film "Say It Loud" to promote the importance of education. He took the film on a seven-city tour and continues to spread his message at community centers and schools across the country. He was also the only young person invited to speak alongside notable community activists Al Sharpton and Wyclef Jean at the Education Equality Rally during the Obama presidential inauguration.
Sarah Cronk, 16 (Bettendorf, IA)
Sarah started one of the country's first cheerleading squads for students with special needs – the Spartan Sparkles – and went on to co-found the non-profit organization The Sparkle Effect, which aims to inspire and empower high-school cheerleaders across the country to start their own squads for individuals with special needs.
Jackie Rothman, 18 (Santa Barbara, CA)
Jackie created Everybody Dance Now (EDN!) to provide a healthy outlet to the nearly 2,000 Santa Barbara-area youths who are considered at-risk to join local gangs. Through dance classes, the organization provides young people a free and compassionate environment away from peer pressure, violence, drugs and alcohol. Jackie has helped over 750 local Santa Barbara young people to date and is currently working on expanding EDN! so she can reach more individuals.
Season five of "Randy Jackson Presents America's Best Dance Crew" continuously pushed the envelope with exciting challenges, including the show's tradition of producing episodes dedicated entirely to the music of one exceptional performer – Usher, Swizz Beatz and Lady Gaga were all featured. Shot on location in Los Angeles, the series is a weekly reality dance competition showcasing the most innovative dance crews in the nation as they face challenges that push them to their limits physically, emotionally and creatively. Viewers from around the country choose their favorite crews via phone, text messaging and online voting (http://dancecrew.mtv.com) and one team is sent home every week until the crew left standing is crowned America's Best Dance Crew and wins the $100,000 cash prize.  The show is hosted by Mario Lopez, and the series' judges are JC Chasez, Lil Mama and Omarion. Correspondent Layla Kayleigh covers all the backstage reactions as one crew is eliminated each week, ultimately revealing the nation's best dance crew.
"Randy Jackson Presents America's Best Dance Crew" is executive produced by "American Idol" judge Randy Jackson, Joel Gallen ("The Sing Off," "MTV Movie Awards," Tenth Planet Productions), Hip Hop International's Howard Schwartz and Karen Schwartz (the creators of the USA & World Hip Hop Dance Championships), Rob Lee (Bayonne Entertainment), Harriet Sternberg and Abe Hoch (both of Dream Merchant 21 Entertainment) and Josh Greenberg ("The Sing Off," "MTV Movie Awards"). Craig Erwich, Brooke Karzen and Drew Tappon are the executives overseeing the project for Warner Horizon Television ("The Bachelor," "The Bachelorette," "High School Reunion," "True Beauty"). Liz Gateley, Lauren Dolgen and Morgan Selzer are the executives overseeing the project for MTV.
###
About MTV:
MTV is the dynamic, vibrant experiment at the intersection of music, creativity and youth culture. For over 28 years, MTV has evolved, challenged the norm, and detonated boundaries — giving each new generation a creative outlet and voice that entertains, informs and unites on every platform and screen. On-air, MTV is the number one rated full-day ad-supported cable network for P12-24 and P12-34.  Online, MTV.com averaged 24.5 million monthly unique visitors during the first quarter of 2010 — up +8% from Q4/2009 and up +13% year-over-year. Average video streams for the first quarter of 2010 increased +8% from the Q4/2009 and is up +6% over the same time period last year.  And MTV's successful sibling networks MTV2 and mtvU each deliver unprecedented customized content, super-serving young males, music fans, and college students like no one else. MTV is part of MTV Networks, a unit of Viacom (NYSE: VIA, VIA.B), one of the world's leading creators of programming and content across all media platforms. Wanna know more? Come on in… www.mtvpress.com
About DoSomething.org:
DoSomething.org is one of the largest organizations in the United States that helps young people rock causes they care about. A driving force in creating a culture of volunteerism, DoSomething.org is on track to activate two million young people in 2011. By leveraging the web, television, mobile, and pop culture, DoSomething.org inspires, empowers and celebrates a generation of doers: teenagers who recognize the need to do something, believe in their ability to get it done, and then take action. Plug in at www.DoSomething.org.
About Warner Horizon Television
Warner Horizon Television (WHTV) is one of the entertainment industry's fastest-growing television companies, specializing in the creation of scripted series for the cable marketplace, and primetime reality series for both network and cable. Founded in 2006, this second production entity allows the Warner Bros. Television Group to expand its programming offerings and explore creative options made possible under a new business model. WHTV is producing more than a dozen series for broadcast and cable networks in 2009–2010.
#   #   #