Happy Sunday Science Fictions Fans!
And a very happy Sunday October 03, 2010 it is in North America (or Monday as the case may be in the Asia Pacific Region)!
Wherever you are on our planet, today we officially introduce two new members to the WormholeRiders News Agency family of reporters! Both individuals are located in our European / United Kingdom region and will greatly strengthen the Sanctuary Reporting Team in specific, and the United Kingdom Reporting Team in general.
Both individuals have received unanimous votes from the WHR Sanctuary Team members whom recently interviewed them. Both will report from the United Kingdom region. I am therefore most pleased to introduce our newest reporters SurrealVampi and Katie__5!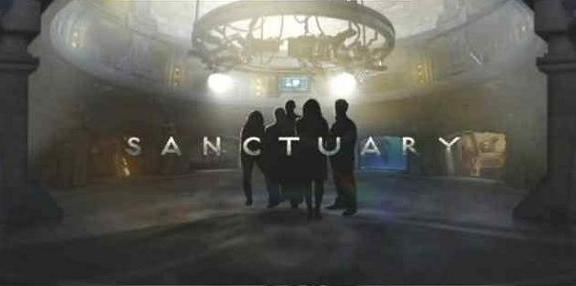 SurrealVampi (Kate) is a native of the United Kingdom and enjoys all manner of science fiction. Kate's special focus at WHR will be
on the hit series Sanctuary and Sanctuary For Kids! Kate is a true professional both by training and by education with years of experience in dealing with official agencies in a measured and thoughtful fashion.
She is therefore quite well suited in both deportment and presentation to professionally represent WHR at various events as well as contributing to reviews of the episodic series Sanctuary! I am ecstatic to have such a seasoned, well educated and professional member join our staff!
Katie__5 (Katie) is a native of Poland currently studying at the London Film Institute with a focus on the analytic components of movies and episodic television series such as her favorite series Sanctuary. Katie is the fifth member of our United Kingdom
reporting region, making the UK the most reinforced reporting region with the exception of the United States.
Katie's educational interests are focused on the components and analysis of film making and make her more than a well suited individual as a our newest staff reporter! Katie is also a strong supporter of Sanctuary for Kids!  I am overjoyed to have Katie on the WHR team!
Kate's and Katie's addition to the WHR Sanctuary and Sanctuary for Kids Teams now makes this team the strongest WHR News Team in terms of number of reporters with the exception of the WHR Stargate Universe Team which has had up to eight reporters writing on the SGU series at the same time.
I for one am am proud to have experienced long conversations with these two wonderful human beings as they shared their professional interests before joining JandyraCJM, KarenFord1 and Ash0283 on our WHR Sanctuary Reporting and Sanctuary for Kids support teams here at WormholeRiders News Agency.
I ask that you provide a warm welcome for these two fine individuals here at WHR and or on Twitter by clicking their image avatars or text links above. Oh and while you are at it, please visit Sanctuary for Kids and make a donation! Thank you!
Best Regards,
WR_Systems (Kenn)