Hello my fellow Mayans MC fans,
What an incredible ride (pun intended) Season 4 has been. With the title of this episode, "When the Breakdown Hit at Midnight," as the season 4 finale, there has been no shortage of drama this year.
A few characters, one beloved by the fandom for sure, Coco Cruz (Richard Cabral) getting killed in Oakland by some Sons of Anarchy members, to Canche (Jimmy Gonzales) finally getting taken out by EZ (JD Pardo) in what would have been a "self-defense" situation.
The writers and showrunner, Elgin James, who also directed this outstanding episode and wrote it along with Mayans MC Staff Writer Sean Varela, made sure that the suspense and drama was on full octane burn that excited all the fans of the series.
With this episode being the season four finale (and like all Mayans MC admirers, we are hoping for a season five), fans were also treated to seeing a much beloved Sons of Anarchy character return.
Tig Trager, played by the incomparable Kim Coates, returned to reunite with El Padrino (Emilio Rivera) in this episode in a heartfelt sequence. And as always, Kim Coates did not disappoint the viewers!
The title of this episode is "When the Breakdown Hit at Midnight" and Elgin wasn't kidding about a breakdown that hit during the finale seconds of this suspense filled episode!
When the Breakdown Hit at Midnight: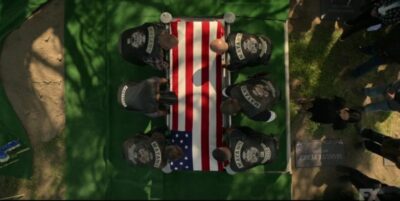 The episode opens with an emotional beat. The club is at the cemetery waiting to bury Coco in his forever resting place. It was an emotional scene as we, the viewer, desperately did not want Coco to be dead. It is never easy watching a beloved character leave the show, either through the character's death or being written off, but that is the nature of the beast. The writers knew it would pack an emotional punch for viewers and saving this until the last episode was poignant and perfect. One part that made me think of the scene's impact, even more is the character of Gilly (Vincent "Rocco" Vargas), who is on the show and a veteran in real life. It made me think of all his fallen comrades that he has had to bury in real life and that this scene hit an emotional core for him to re-enact on screen.
However, the best part of that scene is seeing Letty (Emily Tosta), Coco's daughter, let her feelings be known to the club. She unleashed a tongue lashing on all the club members, which was spectacular to watch. Emily did a great job at expressing her anger and rage at the club for essentially killing Coco. Her fury was justified and felt by the club, no doubt by how the men were standing, and their body language spoke volumes. I am glad the writers showed this scene and showed how his death didn't only impact the club but the women who loved him. Even though it was challenging at times, the women who were by his side through thick and thin, both Letty and Hope (Vanessa Giselle), stuck with it as best they could. I am happy that they formed a bond and, even in grief, can still find a way to stick together as a "family."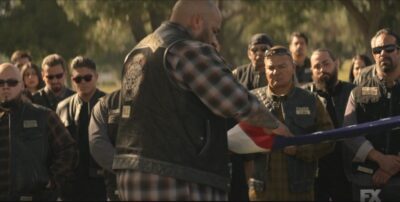 As a director and writer, myself, I always appreciate how the writers have a through line connecting the storylines to the viewers. The subject of family, loyalty, blood, and honor are in the grain somewhere in the story. Sometimes they are hidden in plain sight; you must read between the lines to see them. This episode is no different, revealing these elements in stark ways. I was not expecting to see some of the ways this episode unfolded, but that is what makes good drama when you get the unexpected.
One actor I hope gets more screen time, if there is a season five, is Gino Vento, who plays Nestor. Earlier this season, he became a prospect for the Mayans and has proved his worth a few times over. The actors I often love the most in television series and movies are the supporting characters. More often, they are the ones that are the most memorable and not only help the main character but add some depth, comic relief, moral consciousness, and fun to the project. Nestor brings that to the Mayans, he got it with Galindo (Danny Pino) when he was his right-hand man, and he is now bringing it to the Mayans. I do not doubt that we'll see him patched very soon if we get a fifth season.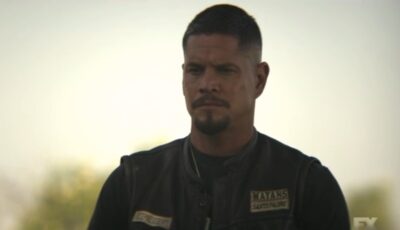 One character that has had an incredible journey this season has been EZ. I am happy to see JD getting to use his skills as an actor and now producer of the show. EZ is tying up loose ends and offers Jay Jay (Greg Serano) an ultimatum, kill himself, and the money EZ is offering his family goes to them or be killed, and they get nothing…not much of a choice, huh? EZ knows that if Jay Jay were to talk, he would be screwed, his deal with Potter (Ray McKinnon) would be exposed, and he would indeed be killed. EZ does not take threats well, and he will retaliate tenfold. I also love that this scene takes place in the truck's cab, how close it is, and how intimate it is between these two men. The setting and the way it is shot remind me a bit of the famous scene in On the Waterfront with Marlon Brando and Rod Steiger, the "I coulda been a contender" scene. That same urgency and tension are present in both settings.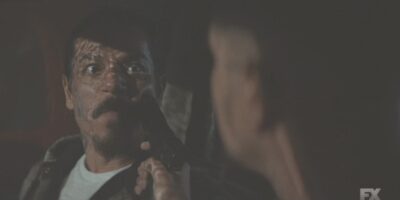 The outcome, unfortunately for Jay Jay, was not a good one. One of the parts of this scene that I loved and played a factor in the tone of the scene was the rain. Directors often use the elements of weather to help tell the story or help punctuate the scene and what's happening. The rainfall, for me, was a part of the scene just as much as the actors themselves. The legendary director Akira Kurosawa used weather as a character in his films, making it just as crucial to the scene as the dialogue. Why you may ask, Jasper Sharp, a journalist for BFI, stated in his article that it "help to define the mood, heighten the action or reflect the emotional and psychological states of his protagonists." I feel that Elgin used the rain in this episode the same way.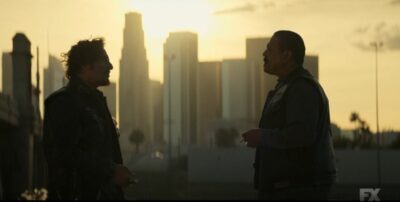 The scene we have all been waiting for since it was rumored finally happened. Alvarez and Tig talk about what happened, and Tig lets him know that this meeting is about what happened to Montez (Jacob Vargas) since he was given a kutte and it was identified as Montez's. Marcus was shocked to hear of this and questioned how and why it happened. The waters are surely murky in that world, and it isn't known why he was killed. Seeing Marcus and Tig again was great; it reminded me of how Sons of Anarchy was such a groundbreaking show in its time and that Kurt Sutter's stamp was still present in the series.
There are many things that I can write about regarding the season finale of Mayans. But because I want you to watch the episode for yourself, I am only going to write about the things or rather the scenes that I love and the ones that I think made a significant impact on myself. One of those scenes, and probably the best of the entire episode, is between Edward James Olmos and Danny Pino. Since fans found out that Felipe is Miguel's biological father, we have been chomping at the bit for Miguel to find out who his true father is. This scene did not disappoint. It was tense, emotional, frightening, heartbreaking, and incredibly acted by two highly gifted men. I am delighted that the writers did not have Felipe come straight out and tell Miguel, "I am your father (insert Darth Vader voice here), but that he insinuated and told him in a roundabout way that made Miguel stop and think and realize what he was doing and what he was saying. It was the scene we were all waiting for, and I am thrilled that EJ oh and Danny Pino did such a great job in the small scene they had together.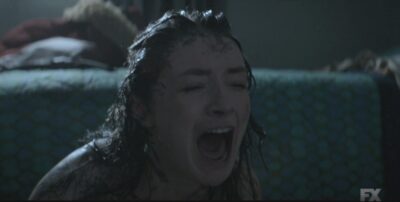 Of course, one person in the cast that has not been featured very much in this season is Emily Thomas Galindo (Sarah Bolger). I'm a little disappointed because I wanted to see her character as a single mother raising her son while she is on the run. It was such a volatile part of her life and a dangerous part of her life that I wanted to see more of how Emily handled the situation. Unfortunately, it was regrettable that her sister Erin (Holland Roden) was killed in a previous episode. I'm not sure if the writers did that intentionally to not include Emily very much in this season or if the sins of her past and EZ's past will come and haunt them in season five if and when we get a season 5.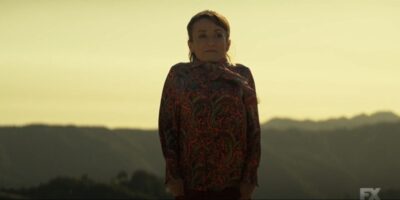 I also do love to see Soledad (Selene Luna) in charge of the cartel, and I also found it a bit amusing that Adelita's (Carla Baratta) character ended up killing El Banquero (Guillermo Garcia), who happens to be her husband in real life. It always Is entertaining to me when you have couples that play opposite each other either as rivals or as protagonist and antagonist in a series. It makes it much more enjoyable, at least for someone like me. To see that and know the trust between the two actors. There were some shocking scenes in this episode, one being the return of Meth Mountain Man (JR Bourne), as I call him, and his other cronies. I was sad to see Manny (Manny Montana) and a few others of the Mayans from Yuma and Stockton parish in such a cruel manner. I was hoping we would see Manny again in season five as I really enjoyed his work and thought he was a great addition to the Mayan Santo Padre chapter.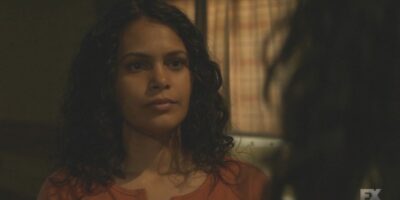 I also love that EZ has become president and that his power is becoming more tangible. I worry, though, because, to quote Spider-Man, "with great power comes great responsibility." And I know that with his intelligence, he will have a lot more responsibility than he probably knows what to do with. I hope that EZ's journey will not backfire or blow up in his face. There also seems to be a shift between the brothers, with Angel (Clayton Cardenas) being more focused on family, Adelita and their son Maverick and EZ wanting to have absolute power over the Mayans themselves. It will be interesting to see what will happen between the Reyes brothers. I know that EZ is his brother's keeper for sure, as was demonstrated when he killed Gaby (Sulem Calderon) but also, he's always been a protector of people he loves, no matter if it's Emily or Angel or his father, his mother, Sofia (Andrea Cortes) or Sally. I am looking forward to the further journey that EZ goes on when we get a season five.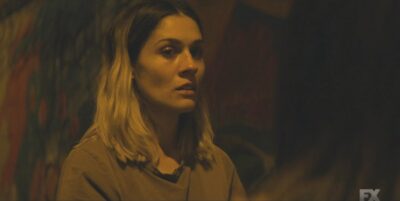 There was a fantastic scene between Letty and Hope where Letty comes to find her amongst the drug addicts. I have always loved Letty's character because she was Coco's daughter meaning that she didn't take sh*t from anyone, she had a mouth on her, she had an attitude, but she also loved very profoundly the same as Coco. And the fact that Hope and Letty are grieving together helps strengthen their bond. And I am so happy that Letty went after Hope to find her, help her, and make sure she doesn't fall down that rabbit hole of drug use that she stays clean and stays sober for Coco. I loved the little retort when she answered back, "it's chartreuse, bitch," when someone had commented on the color of her car and that she wouldn't hesitate to stab someone in the neck. It's always amusing to me to watch how she owns it, doesn't apologize, and has no qualms about what she said or did. It is what it is, and it was life, and Letty will be living it her way..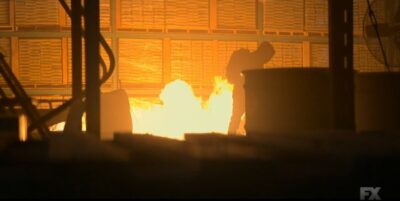 Toward the end of the episode is when we find something exciting. The warehouse, which EZ had mentioned to Angel, the warehouse where all of the drugs were, somehow mysteriously got torched. There has been speculation across the Mayan fandom on Twitter and Facebook about who that person may have been that set that warehouse on fire. There have been people saying it was Angel. There have been others saying it was Adelita. Some even speculated is was Isaac (JR Bourne) who everyone thought was dead, but returned in this episode. Others said it was one of the other Mayans, but we really won't know until season five; fingers crossed!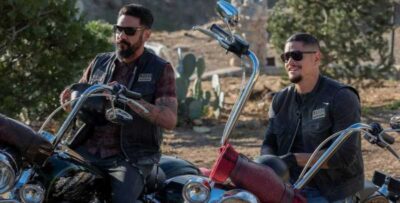 I am very hopeful that FX Networks will renew Mayans MC for another season. I am also pleased to know that there have been several "for your consideration" requests for nominations for the Emmy Awards. I have been saying for years that they should have and should be nominated for awards. I was very disheartened to find out that Katey Sagal, who played Gemma in Sons of Anarchy, was never nominated, and that was a travesty as far as I was concerned. She was astounding in Sons of Anarchy. She brought so much depth, power, femininity, and kick-assery to Gemma that it boggled my mind that she never got nominated. And I had been saying for years, ever since Mayans debuted, that Richard Cabral needs to be nominated. His journey through the Mayans has been mind-blowing from the beginning to his tragic end. Very few actors around truly leave me speechless, and Richard Cabral is one of them, not only as Coco but anytime he is on screen, he is just mesmerizing. I'm so happy that he is getting the recognition that he deserves and that he should get because he is an extraordinary actor.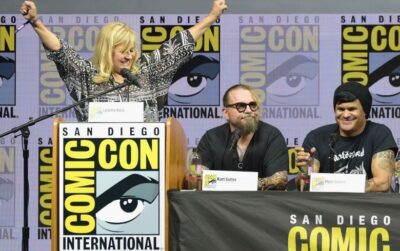 I want to reiterate once more and once again how incredible of a show Mayans MC have been over these last four years. I am crossing my fingers and toes that FX Network will give us a fifth season.
I also hope that with San Diego Comic-Con finally happening once again this year in 2022, we fans will get treated to a Mayans MC panel at Comic-Con as we have the last four years.
I am so grateful to Elgin James and Kurt Sutter for bringing us this excellent biker opera, as I love to call it, and hope we get to partake in season five and possibly even more.
Thanks to Kenn for video and image embedding for my feature article and many thanks to you for visiting WormholeRiders News Agency. We will be back soon with more analysis about our favorite television series, movies and conventions in this year and beyond!

Please feel free to leave a comment here or If you prefer, you may also click the social media icons below to share this news article or as many of our readers and visitors often do, visit me on Twitter by clicking the links or images avatars in this news story.
See You on The Other Side!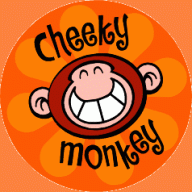 Until next time,
Regards,