Welcome Vanessa Giselle Admirers and WormholeRiders,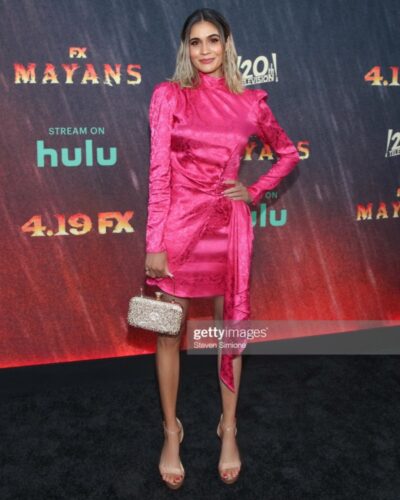 On Friday July 01, 2022 we were honored with an opportunity to interview one of the finest actors in the entertainment industry, Ms. Vanessa Giselle, a treasure of an acting artist teeming with talent!
As you will learn from her interview included below, Vanessa is a genuine human being that shines through in all of her performances because she, among other fine attributes discussed below, believes in good old fashioned hard work that is more than evident when you watch her portray Hope in Mayans MC!
During her interview, Vanessa shared details with TeamWHR about how and when she decided to pursue an acting career, her memorable role models, how she joined the Mayans MC cast as the great recurring character Hope, the development of Hope's character in Mayans, her most memorable moments during her four years with the series, what types of characters she enjoys portraying as an actor, what she thinks about a fifth season of Mayans MC, and details about her personal life,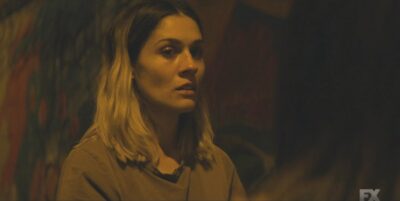 Vanessa also graciously addressed fan questions that we received on Twitter and shared what is coming next for this wonderful actor. We hope (pun intended) that you enjoy our interview with Vanessa Giselle!
Before we proceed, we would like to share a quote from Vanessa that reveals her inner beauty as a human being; "I have never been the type to viciously claw my way to the top. I'm climbing the ladder very slowly but surely, and I'm doing it the honest way. Lying, manipulating, or selling my soul? Definitely not for me. I have no regrets about the way I've conducted myself while striving to grow my career. I am flawed of course, but I always go into everything with good intentions. I try to be kind. I am proud of that. I never try to take others down to get ahead. I am only in a competition with myself. To be honest, I do wish I had more of a career, but I am trying very hard. It's been a long and rocky journey, but I'm still banking on sweat and persistence. I'm mostly just trying to become a better person while doing what it is that I love. I hope someday I can work consistently. And I hope that I can make a decent living by just making art and helping others. Especially my mom. She sacrificed everything for me. Everything! It'd be a dream come true to be able to buy her a little house where she can be comfortable. And maybe buy myself a little cabin to retreat to when I'm not working. That's the dream."
About Vanessa Giselle: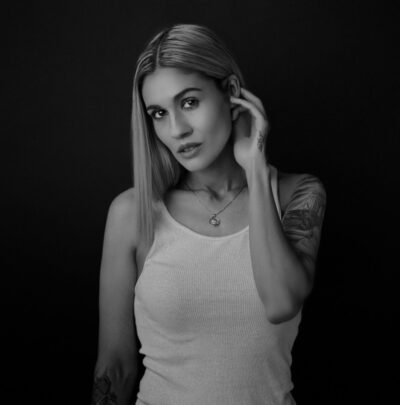 Born in Iowa City, Iowa in the United States, Vanessa Giselle is perhaps best known for her recurring guest starring role as Hope on FX's Mayans MC (2018-2022), Vanessa knocked it out of the park in her heartfelt performances!
In the hit Mayans MC series Giselle portrays a sensitive suffering addicted heroin abuser named Hope who finally breaks free from her addiction after considering a relapse subsequent to the death of the love of her life, Johnny "Coco" Cruz. Coco became a victim who was killed in a revenge war with a rival motorcycle club, the Sons of Anarchy.
Vanessa has also had several successful recurring roles on the popular Starz series Vida (2020), and has made appearances on shows such as FX's Networks Sons of Anarchy earlier in her career. Recent roles outside of her outstanding performance as Hope in Mayans MC (2018-2022) include The American King-As told by an African Priestess (2022), The American King (2020), American Horror Story (2019), S.W.A.T. (2019), and Shameless (2018).
The death of Coco broke Hope's heart with a new friend, Leticia "Letty" Cruz, Coco's daughter (shown above), who finds Hope in a filthy alley about to shoot heroin, Hope is helped from suffering a relapse by her new best . Perhaps one of her finest moments in the series is the Hope grocery store scene included below which demonstrates Vanessa's range as an actor.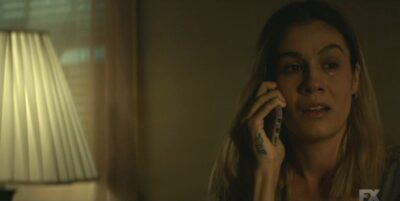 Vanessa believes that it is important to volunteer regularly in her community. He has volunteered for many programs helping kids; ranging from coaching youth softball games to being a Camp Counselor. Vanessa has recently been involved in a program that teaches elementary aged young girls the value of not bullying one another, not believing everything that they see in the media, and working on making positive changes to their mental and physical health. Vanessa has also volunteered at the SAG-AFTRA Foundation and produced an outstanding short film on combating the abuse of kids in her fine producing effort with Unspoken: A Voice for Children of Sexual Abuse (2018).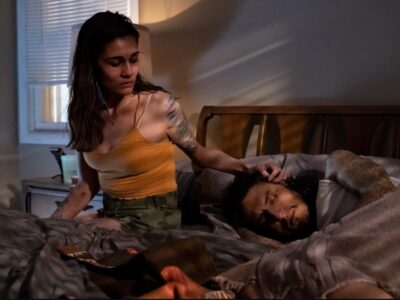 Vanessa moved to California on the spur of the moment to Los Angeles in an old 1980's recreational vehicle that she purchased from Craigslist. Vanessa drove the RV from her birthplace in Iowa to California in order to pursue her career in acting. Her RV broke down several times on the way to the west coast of the United States. Undaunted, Vanessa persevered and arrived safely in the Southland to pursue her dream of an acting career.
Vanessa parked her RV in Inglewood, California, living in the RV for several months with no running water, electricity, heat, air conditioning or many of the comforts of life that so many take for granted. Until her breakthrough roles, like a trooper, Vanessa used the RV as her primary mode of transportation to get her to and from acting auditions and early work in the entertainment industry.
In closing for now, we sincerely thank Vanessa for a wonderful interview and look forward to hearing about her future accomplishments as an amazing actor!
We will be back in the near future with more of your favorite television series and movie analysis. In the meantime, please feel free to share this article with your friends, co-workers and or family and leave your comments! We look forward to you visiting our dedicated review and analysis web site here in the future! Or as many of our readers and visitors often do, visit Team WHR on Twitter, or visit me on Twitter by clicking the text links or images avatars in this news story. I and TeamWHR look forward to Seeing You on The Other Side!"
Thank you.
Best Regards,
Kenn of #TeamWHR