Hello again Falling Skies fans!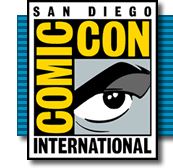 We continue our exclusive coverage when on of July 22, 2011 Team WHR was granted the honor of interviewing the fabulous Moon Bloodgood of Falling Skies!
Ms. Bloodgood is of the strongest leading ladies in the world of entertainment. Her attendance at the Comic-Con International 2011 convention excited the crowds to no end during the panel with yelling and screaming when TNT presented the Falling Skies panel which you you view in its entirety by clicking here.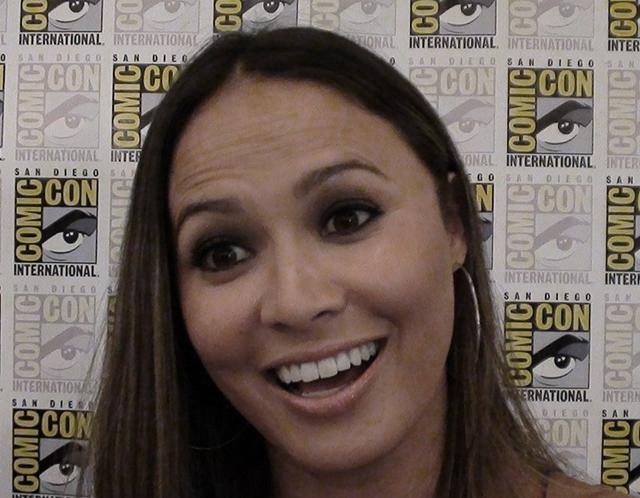 xx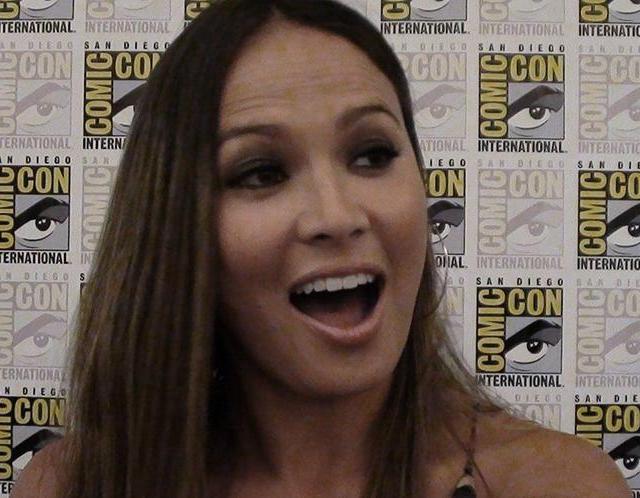 Gorgeous as well as talented, Moon Bloodgood brilliantly portrays Dr. Anne Glass on the science fiction series that fans around the world adore. Falling Skies is seen on on TNT in the United States produced by Dreamworks Television Studios and with the realistic characterization by Ms. Bloodgood, the program soared in the ratings to the strongest position witnessed in many years.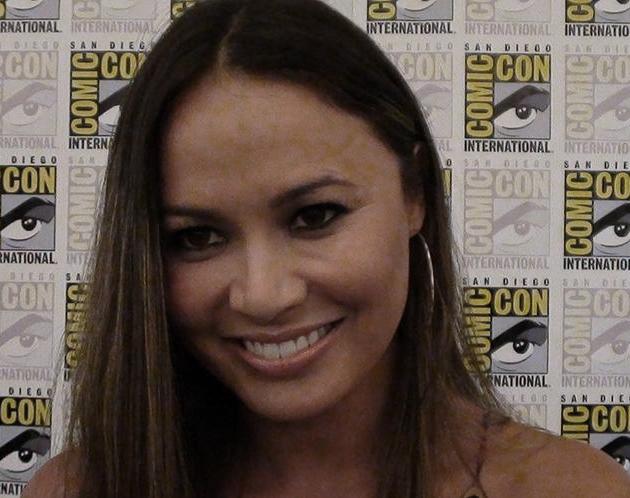 People who have followed Moon Bloodgood's career will note she has a long history of very believable roles including the much loved "Katie" an arctic pilot and researcher in the Disney production "Eight Below" (one of my very favorite movies). Her role in Falling Skies included a pending romance similar to the "Eight Below" with Tom Mason played by Noah Wyle which we are sure to see develop in the coming second season.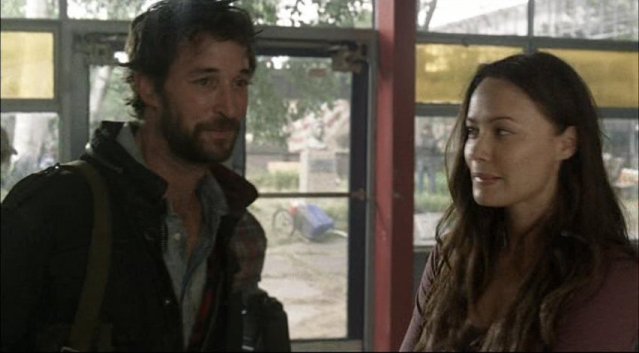 Moon Bloodgood's many accomplishments great working in movies and television including Burn Notice, Monk, Human Target, CSI: Crime Scene Investigation (the original series), Terminator Salvation (all versions), Moonlight Serenade, and a string of new movies such as "Conception" as well as a rumored role in the planned 2012 "Resident Evil: Retribution"!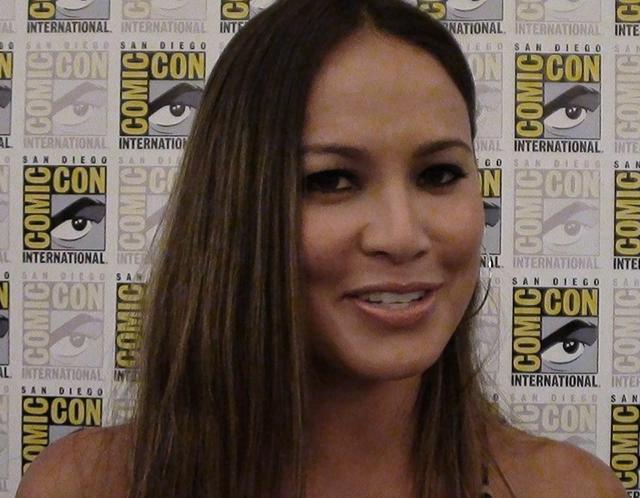 During our private time with Moon Bloodgood in the TNT Press Room, she related that she has a hidden nature to Dr. Anne Glass and about both the shame and sorrow she eloquently displayed in several scenes. She discusses the tension in several sequences and working with Steven Weber (Dr. Harris) and her friendship with Margaret portrayed by Sarah Sanguin Carter and as a result what she is "packing" these days!
We hope you enjoy Moon Bloodgood as much as I did meeting and interviewing her.
Thank you for visiting WormholeRiders News Agency. We will have more in our series of exclusive Falling Skies interviews over the Labor Day holiday. Like you we look forward to seeing the the entire Falling Skies cast talking about season two that will be filmed in Vancouver British Columbia in 2012!
Please feel free to leave a comment here or if you prefer, click the social media icons below to share this news article.
Or as many of our readers and visitors often do, visit WHR on Twitter, or visit me on Twitter by clicking the text links or images avatars in this news story. I and Team WHR look forward to will Seeing You on The Other Side"!
Thank you.
Best Regards,
Kenn