Howdy everybody!
I was lucky enough to attend this year's Comic-Con 2009 and be at the Sanctuary panel!  I got up a little late the morning of this panel and was rushing trying to get ready and get to the line so tha

t I could get a good seat. And oh yes, we will be at Comic-Con 2010!

By the time I got there, I was literally the 6th to last person i
n line when they started allowing people into the ballroom that the panel was in.  I was so disappointed!  I thought I'd NEVER get a good seat!  Luck was on my side though, folks!  Being the only one in my group who wanted to attend the Sanctuary panel, I only needed to find one teeny tiny little seat.  Instead of just resigning myself to sitting in the last row, I walked up to the very front and scanned the crowd.  Low and behold, there was one empty seat, the second row back, right between the two nicest ladies!  I asked politely if the seat was taken and they said that it wasn't!  They told me that they had just kicked someone out of that seat because the guy had just walked up and sat down without even asking if it was taken.  Then they thanked me for asking first before just claiming that seat as my own.  See people?  Politeness pays off!  😀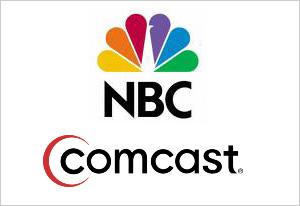 Anyway, while I was sitting there, chatting with the people around me, the guy sitting right in front of me apparently heard me geeking out about being so close and since he was leaving before Sanctuary started he offered me his seat when he left.  In the FRONT ROW!  So I ended up sitting front and (just a littl

e to the right of) center, but front row nonetheless.  And I was allowed to record the entire panel, except for the previews for season 2 that they showed, for your viewing pleasure!  Sorry for the shakes!  I didn't have a tripod…
All our thanks to the fine staff at NBC Universal and SyFy in New York City at for their support and the excellent Sanctuary video embed to compliment our Comic-Con panel video! Thank you! Here they are. Enjoy!

~ MeaganSue