Hello WormholeRiders!
It's the moment that many of you have been waiting for! Below is the interview that WormholeRiders News Agency did with Claudia Black.
We would just like to say that it was amazing fun. Claudia was absolutely lovely to talk to, very down to earth and incredibly funny!
We'd like to give a special thanks to, of course, Claudia Black for taking time out of her busy schedule to sit down and talk to us.
We'd also like to thank our special guest, Ben Browder for escaping his handler and stopping by, and Julie Caitlin Brown for all of her help coordinating the interview.
Thank you for taking the time to help us out Julie. We know you're very busy! Finally, we'd like to thank Craig Damon for letting us use his photography room, lights and backdrop. He gave us some great advice too!
So without further ado, we hope you enjoy our interview with Claudia Black!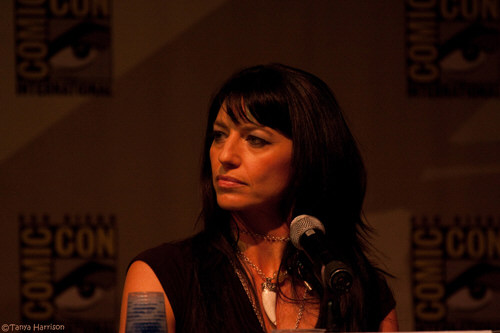 Thanks to Kenn for video embedding and many thanks to you for visiting WormholeRiders News Agency!
Please feel free to share this article with your friends, co-workers and or family and leave your comments!
We look forward to you visiting our dedicated review and analysis web site here in the future!
Regards,
RadioStar