Welcome back admirers of  WormholeRiders,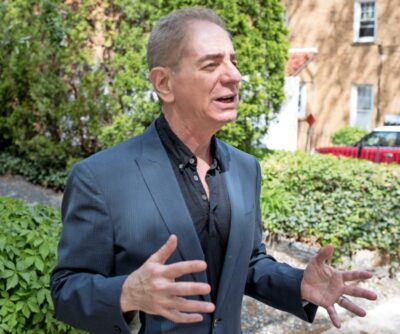 With a dearth of science fiction series on the major networks since the non renewal of Debris series, "The Dark Depths Series" written by Gary Morgenstein, is a perfect choice for a new television series.
Morgenstein is the well known critically acclaimed author of A Mound Over Hell, and A Fastball for Freedom, the first two books in the Dark Depths series.
We interviewed Gary Morgenstein on July 02, 2021 to discuss his Dark Depths Series that explores a unique world of dystopian science fiction in a saga that, in our opinion should be developed into a science fiction television series by one of the major television networks, or Netflix, Amazon Studios or Disney Plus as a streaming series.
Gary has appeared on several podcasts recently to discuss the Dark Depth series as well as science fiction round tables here at WormholeRiders News Agency, and the popular web sites such as Fan Boy Nation, and Fellowship of Fools web sites. Click his image to the right to visit Gary on Twitter stay abreast of all the developments in the Dark Depths Series!
We include the full interview below for your edification and enjoyment.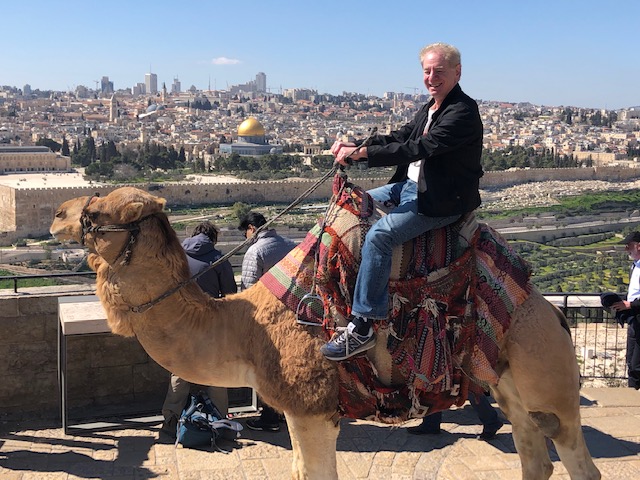 About the Author:
An accomplished playwright and author, Morgenstein recently completed his new play about racial harmony, A Black and White Cookie, and is well known for his previous plays Right on Target, Mad Mel and the Marradians, Mad Mel Saves the World, A Tomato Can't Grow in the Bronx, and the off-Broadway science fiction rock musical The Anthem.
This editor has known the author, Gary Morgenstein, for the past thirteen years when we had the privilege of working with him professionally during the halcyon years of the science fiction series such as Stargate, Eureka, Warehouse 13, Being Human and many other television franchises including Sharknado when he was a senior publicist with SYFY, a division of NBC Universal.
Over the years we have enjoyed covering the growing body of work from this talented author that include his hit off Broadway stage plays culminating in "The Dark Depth" series and his new television series, Joyland!
We suggest each reader order a copy of "A Mound Over Hell" now so that you will be ready when "A Fastball of Freedom" from BHC Press.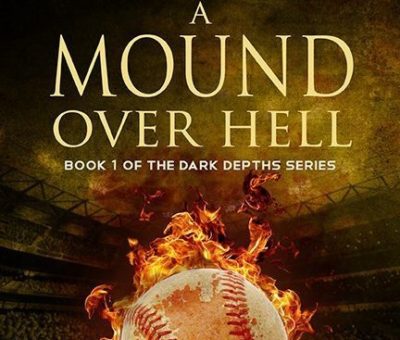 Gary Morgenstein's work has been featured in such notable news sites including The New York Times, Entertainment Weekly, Parade Magazine, The New York Post, Sports Illustrated, Fox News Radio, and National Public Radio (NPR).
Gary lives in Brooklyn, New York, with his wife, actress, playwright, director, and theater critic Marcina Zaccaria. Gary enjoys sports, especially baseball, yoga, and taking care of his beloved pug dog "Tiger"!
In closing for now, "A Fastball for Freedom" is the perfect follow-up to "A Mound Over Hell" novel that leads to a third book in The Dark Depths series that will be completed in the near future.
A Fastball for Freedom hit the shelves on March 25, 2021. A Mound Over Hell was published March 29, 2018. Both of these superb science books are available for in hard cover, paperback and E-Book editions from BHC Press and at all major booksellers online. Click the images above left and right to own your own copies of these great dystopian science fiction novels!
As we proceed to the future, Team WHR will return with more special guests in our Round Table Series including select science fiction book reviews and outstanding plays in addition to our entertainment series reviews, entertainment convention coverage and interviews with celebrities.
Please feel free to share this article with your friends, co-workers and or family and leave your comments! We look forward to you visiting our dedicated review and analysis web site here in the future! Or as many of our readers and visitors often do, visit WHR on Twitter, or visit me on Twitter by clicking the text links or images avatars in this news story. I and TeamWHR look forward to Seeing You on The Other Side!"
Thank you.
Best Regards,
Kenn of #TeamWHR