Welcome back Jonathan Walker admirers!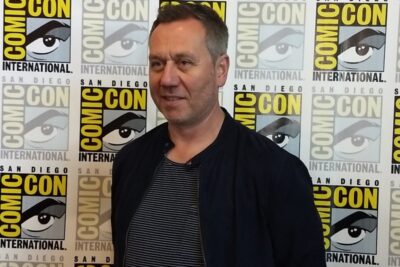 This week on June15, 2021 Team WHR had the honor of interviewing Jonathan Walker, Show Runner and Executive Producer for the superb science fiction fantasy Van Helsing series!

During our time with Mr. Walker, we discussed not only his role in seasons four and five of the Van Helsing series as the Show Runner, we discussed first meeting Mr. Walker at San Diego Comic-Con in 2019 and his many memorable roles as an actor in many fan favorite programs such as Stargate SG-1, The X-Files, V Series, Fringe, Smallville, Continuum (both as a feature actor in the series and as co-executive producer), and a personal favorite role of my own when Jonathan Walker was featured in the hit 2010 movie RED with such notable actors as Bruce Willis, Mary-Louise Parker, Karl Urban, and John Malkovich!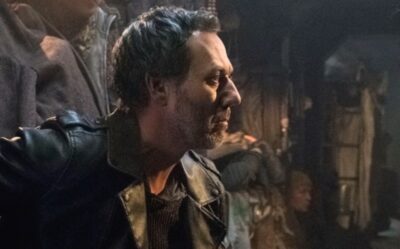 The majority of our WormholeRiders You Decide video interview, included below for your enjoyment, concentrates on his role as the Show Runner and Executive Producer of Van Helsing series.
Jonathan Walker shared many details about the fifth and final season and described with glee what a privilege it has been to work with all the creators, actor and crews of the Van Helsing series!
Additional fun focus occurred at the beginning of our interview with Mr. Walker, when we spent some time chatting about another favorite science fiction series of ours that Jonathan was featured in. All will no doubt remember his notable role as "Big John", a "Tailee" (pictured left), in season one of the hit science fiction series Snowpiercer.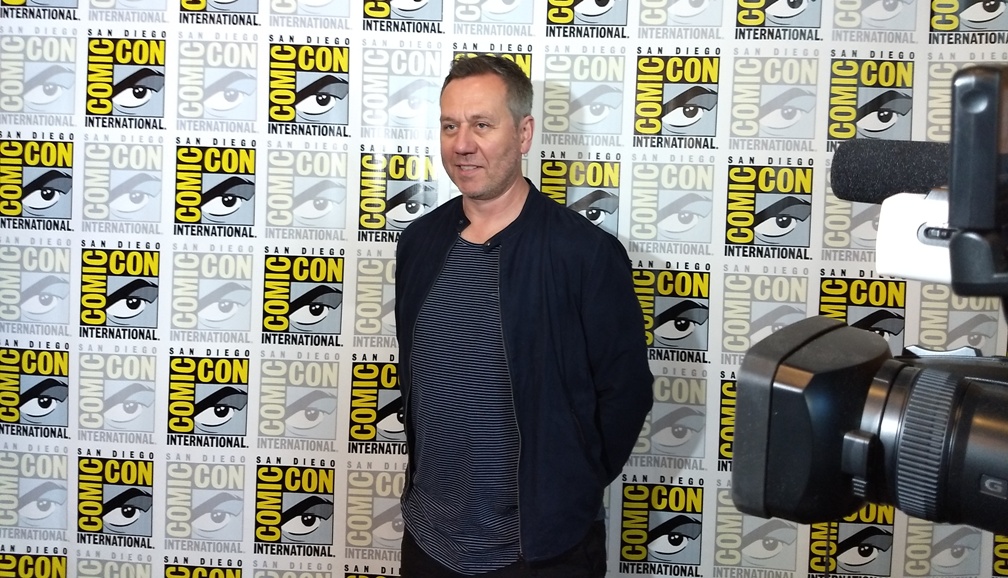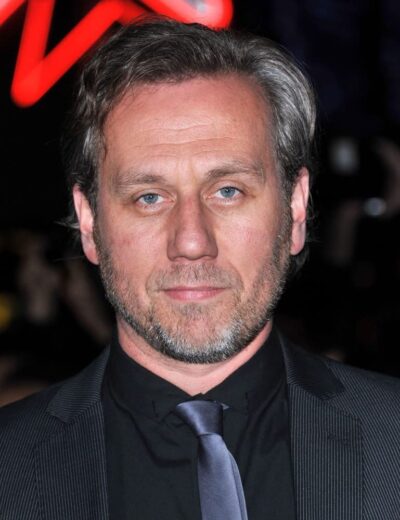 Jonathan Lloyd Walker was born on September 13, 1967 in Henley-on-Thames, Oxfordshire, England. Jonathan grew up in England. Jonathan began his acting career at an early age when he was featured in a school plays directed by Jenny Bale, Christian Bale's mother, who he grew up with).
When Walker's parents divorced, his mother married a Canadian. The family then moved to Montreal, Quebec, Canada in the early 1980s. As well as school plays, he studied and performed with the Children's Theatre of Montreal] and made appearances in short amateur films further demonstrating his interest in the performing arts.
Jonathan attended the University of Western Ontario and studied Political Science. Also during this time he enlisted in the Canadian Armed Forces and successfully completed training as an infantry officer attached to the Royal Canadian Regiment. After completing his service Walker returned to acting after a brief stint writing and reading the news for CBC News Network in Toronto.
After university and serving in the Canadian Military subsequent to his immigration to Canada, Jonathan settling in Vancouver British Columbia where now makes his home in. He began his professional career after completing military service as an officer in the Canadian Infantry. He is a screenwriter as well as an actor. He is married award winning documentary film-maker Sheona McDonald in 2002 and began to raise a family while Jonathan continued to pursue his acting career that included guest appearances in all three of the longest running North American science fiction series in television history: The X-Files (1993), Stargate SG-1 (1997) and Smallville (2001). During his two decade acting career Jonathan was featured in fifty-nine series and movies before he decided to further expand his performing arts career.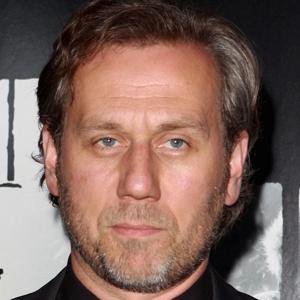 In 2013, after twenty successful years as an actor, Jonathan became a co-executive producer for a television mini series named Delete. The following year Jonathan joined the Continuum series team as a co-producer and then was promoted to co-executive producer before moving on to the role of consulting producer for two series, Private Eyes and The Murders. In 2019, by now a busy executive became co-executive for the popular series Wu Assassins in addition to his role as Show Runner for the SYFY hit Van Helsing series working with Mike Frislev and Chad Oakes at Nomadic Pictures, Echo Lake Entertainment, and Dynamic Television to complete the superb series created by Neil LaBute!

Subsequent to completing the Van Helsing series five year story arc wrapping up virtually all characters adventures, Jonathan is taking a bit of time to be with his family before deciding what his next career move will be. We sincerely thank Jonathan Walker for an outstanding interview, wish him all the best and are certain we will all here from him in the not too distant future!
Please feel free to share this article with your friends, co-workers and or family by clicking one of the icons below. We thank you for visiting and express our sincere gratitude.

Feel free to visit TeamWHR on Twitter or visit me on Twitter by clicking the text links or images avatars in this news story. I and Team WHR look forward to Seeing You on The Other Side!

Thank you.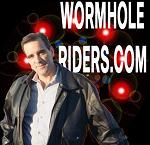 Best Regards,
Kenn of TeamWHR