Welcome back to WHR You Decide!

This Sunday, November 3, 2013 at 10am Pacific Standard Time, WormholeRiders News Agency will be honored and humbled when we open up the lines at 347-838-9722 to chat with the extraordinary actress Andrea Powell, most recently of Ender's Game!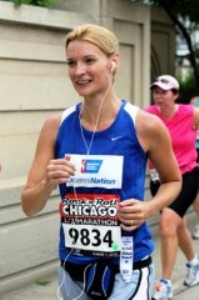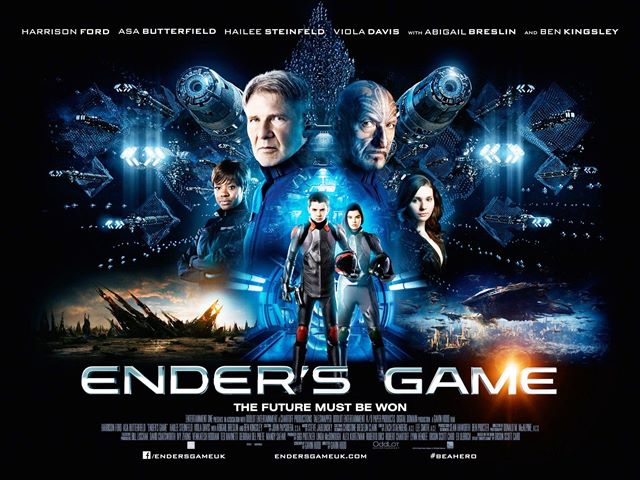 One of this fall's most anticipated blockbusters, Ender's Game, for those of you who may not have heard of it, is a movie based upon Orson Scott Card's novel of the same name.
Hailed as "a movie 28 years in the making", Ender's Game has its nationwide premiere this Friday, November 1st and is about a remarkable and talented young boy, Ender (played by Asa Butterfield) who is tapped to be a candidate to lead the International Fleet and take over for an aging and legendary war hero, Mazer Rackham (Sir Ben Kingsley).
The story just takes off from there with Ender accumulating success after success, and subsequently being dubbed as the military's best hope to fend off the next alien attack.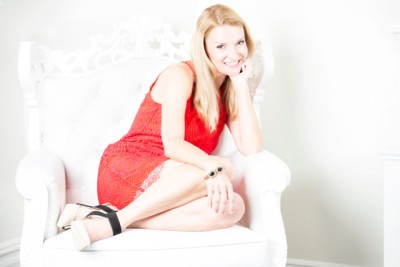 Fresh off the Hollywood opening of Ender's Game at the historic TCL Chinese Theatre – THE HISTORIC Chinese Theatre! – Andrea stops by to discuss her role in Ender's Game – Theresa Wiggins, the mother of Valentine (Abigail Breslin), Peter (Jimmy Pinchak), and Ender.
We will learn how the role came her way, and the audition process.
We will chat about past roles in such movies as The Legend of Bagger Vance and Twilight: Breaking Dawn, Part 2, and such television roles in ABC's The Gates and ESPN's biopic 3: The Dale Earnhardt Story.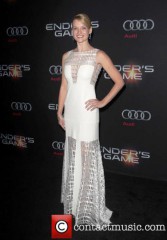 As a matter of fact, on the heels of Ender's Game, Andrea can be seen in the made for TV movie, Christmas in Conway. Premiering on Sunday, December 1 on ABC as a Hallmark Hall of Fame movie, Christmas in Conway also stars Andy Garcia, Mary-Louis Parker, Mandy Moore, Riley Smith, and Cheri Oteri.
Said to be a truly heartwarming story between its main characters, Mary Louise Parker has described it as "unabashedly romantic." Staying in the realm of television for a moment, Andrea could also have been spotted recently on CW's The Originals, a series based on the Original Family from The Vampire Diaries. The episode, called Girl in New Orleans, aired on October 22nd and Andrea played the part of Dr. Paige.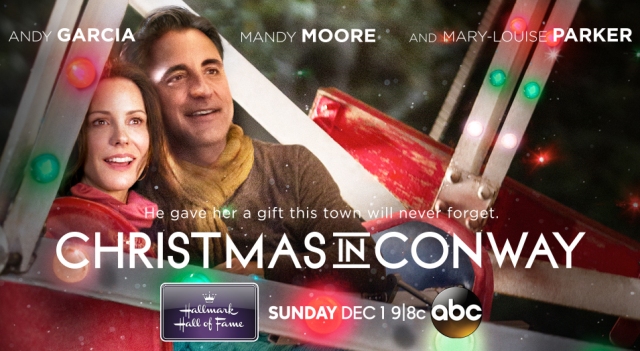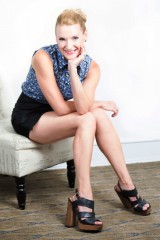 In addition to her numerous entertainment adventures, Andrea has participated in seven triathlons, three half marathons –running as a part of Team DetermiNation. Team DetermiNation is a collection of endurance athletes, together with the American Cancer Society, that raise funds for cancer research and awareness in the fight against cancer. Andrea's most recent half marathon was last year's Run Rock 'n' Roll Savannah Half Marathon.
And coming up on November 21st, Andrea will be attending and speaking at the Samuel Waxman Cancer Research Foundation Gala in New York City. The Samuel Waxman Cancer Research Foundation has taken a different approach to fighting cancer, where instead of treating cancer with the usual toxins, they seek to reprogram cancer cells, to "alter cancer cells so they behave like normal, healthy cells."

This star of Ende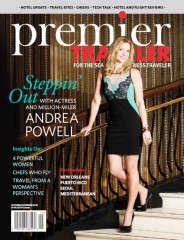 r's Game recently spent time in Iceland celebrating a momentous anniversary and a birthday, we will talk to Andrea about her trip, what it was like to experience the Aurora Borealis, and, why Iceland?
Did you know that Andrea is an American Airlines Million Miler, and is featured on the cover of the current issue of Premier Traveler? Andrea is also an Internet enthusiast, running her own website (outside of acting), called AndiSites – how does she balance home and work, and still having time to participate in triathlons, run a website, and travel!
Sheesh, I'm spent just reading this – how does Andrea do it without running out of steam?

So please, take time to join the chat this Sunday, November 3, 2013 at 10am PST for this special installment of this week's WHR You Decide with special guest, Andrea Powell!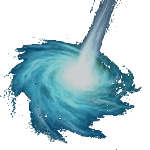 Please use the links below to share this article with friends, family, colleagues – heck, why not just go big? I mean shoot for the moon and get the stars right?
Thanks as always to Kenn for the final image staging, video embedding, and audio. And many thanks to you, our readers for visiting WormholeRiders and You Decide!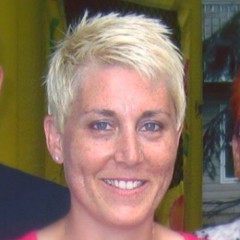 Feel free to leave a comment below, or you can chat by visiting and following me on Twitter, just click my avatar below, thank you!

Karina (@FigdetTBC)