Welcome back WormholeRiders,
Great news live stage drama friends!
A new play by Gary Morgenstein named "A Tomato Can't Grow In The Bronx" is set to open on April 01, 2022 and it is no April Fools Day prank!
Team WHR's Senior East Coast Reporter Lori Wolf will be there at the grand opening premiere performance to bring you live reports followed by an in depth post performance review of this ground breaking tale of life in America. With roots over fifty years ago that echo across the decades, "A Tomato Can't Grow In The Bronx" brings enlightenment to the modern world in the second decade of the twenty-first century.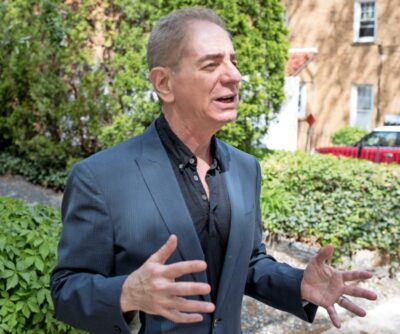 Admirers of Gary Morgenstein will recall this gifted playwright and author also wrote the off-Broadway science-fiction rock musical "The Anthem", inspired by the Ayn Rand novella, among other fine stage works such "A Black and White Cookie", as well as our article focus "You Can't Grow Tomatoes in the Bronx", about a blue-collar Jewish family in 1968.
Morgenstein created the political romantic drama comedy "Right on Target". He is currently developing a musical based on the life of King David. Morgenstein is the author of six novels including the critically acclaimed science fiction saga "A Mound Over Hell", set in 2098 following America's defeat by Islam in World War Three as baseball begins its final season ever, which has been hailed as "1984 Meets Shoeless Joe." A Fastball for Freedom, the second book in The Dark Depths hit series, was be published by BHC Press in 2021. His other novels include "Take Me Out to the Ballgame", "The Man Who Wanted to Play Center Field for the New York Yankees", "Loving Rabbi Thalia Kleinman" and " Jesse's Girl".
On Friday March 04, 2022 we had the honor of interviewing Gary, the creator "A Tomato Can't Grow In The Bronx" which is being brought to life at famed Center Players of Freehold theatre in New Jersey which we include below for your enjoyment.
Press Release: A Tomato Can't Grow In The Bronx!
Contact: Dan Bauer
danbauerpr@gmail.com
609.658.2826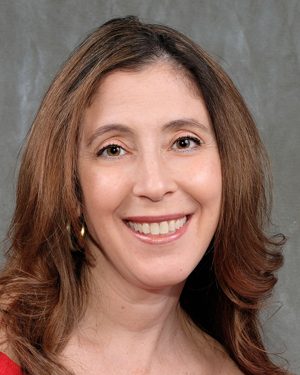 The award-winning Center Players of Freehold presents the world premiere of Gary Morgenstein's "A Tomato Can't Grow in the Bronx", a multi-generational comedy/drama set against the backdrop of the tumultuous 1960s. Directed by Bernice Garfield-Szita, the production runs from April 1-10, 2022.
"A Tomato Can't Grow in the Bronx is an uplifting story of a dysfunctional family who overcome their fears and differences to find a way to come together," says Morgenstein. "In these unsettling times, theater should light a path through the terror, through faith in ourselves and each other, aided by the timeliness and approved treatment of laughter."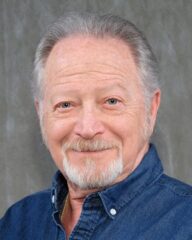 A Tomato Can't Grow in the Bronx is a poignant glimpse of a working-class family trying to adjust to the changes in the world around them and their own family conflicts. Adult children consider leaving their crumbling Bronx neighborhood to seek the American dream of an idyllic suburban home where tomatoes can grow. The family is forced into upheaval, and as a result, evolves in more ways than one.
"Art is a reflection of its time, and this play, even though it is set in 1968, examines many of the same issues that we are faced with today," says Bernice Garfield-Szita, Artistic Director of the Center Players of Freehold. "From our collective struggle to survive, to communicate, and to connect in a world where there are forces outside of our control."
The cast features Tracy Howard (Manalapan), Jackie Kusher (Jackson), Justin Marinelli (Manalapan), Lou Mastro (South Amboy), Gianna Minardi (Waretown), and Andrea Wolff (Holmdel). Led by producer Bob Szita (Manalapan), the production team for A Tomato Can't Grow in the Bronx includes Mark Lamhut, Jane Barricelli, Denise Warren, Erica Jasinski, Kirk Tibbett, all from Freehold; Roberta Fallon (Monroe Twp.), and Jim and Joan Wysocki (Marlboro).
Gary Morgenstein's novels and plays have been featured in national media from The New York Times, Entertainment Weekly, Parade Magazine, the New York Post, and Sports Illustrated to NPR. His stage work includes A Black and White Cookie, which recently premiered at the award-winning Silver Spring Stage outside Washington for a sold-out weekend.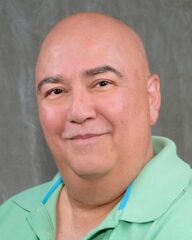 A Tomato Can't Grow in the Bronx, which will premiere at the Center Players of Freehold; dovetails Gary's off-Broadway science fiction Mad Mel series, and the rock musical The Anthem. An accomplished novelist, his six books feature the critically-acclaimed dystopian political novels A Mound Over Hell and A Fastball for Freedom.
Performances are Friday, April 1 & Friday, April 8 at 8p.m; Saturday, April 2 & Saturday, April 9 at 8 p.m, and Sunday, April 3 & Sunday, April 10 at 2 p.m. Tickets are priced from $25 to $27 and are available online at www.centerplayers.org or by calling 732-462-9093.
To ensure the safety of cast, crew and patrons, COVID protocols are in place. All patrons must wear a mask while inside the playhouse and must show proof of vaccination or a negative COVID test taken within 48 hours of entering the theater.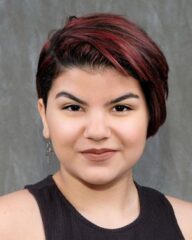 Center Players, currently celebrating its 20th season at Center Playhouse at 35 South Street in Freehold, New Jersey, is a respected, award-winning organization. The group presents high quality, engaging productions featuring local talent in downtown Freehold.
In addition to their signature plays, the theater also sponsors free play readings and other special events and offers dinner and theater packages with several local restaurants. For more information, visit centerplayers.org!
As we proceed to the future in 2022, Team WHR will return with more special guests like the creator of "A Tomato Can't Grow In The Bronx". Additionally, we have been continuing to migrate the entire WHR You Decide interview series here during 2022! Please feel free to share this article with your friends, co-workers and or family and leave your comments! We look forward to you visiting our dedicated review and analysis web site here in the future!
Or as many of our readers and visitors often do, visit WHR on Twitter, or visit me on Twitter by clicking the text links or images avatars in this news story. I and TeamWHR look forward to Seeing You on The Other Side!"
Thank you.
Best Regards,
Kenn of #TeamWHR