Welcome back Hollywood Treasure fans!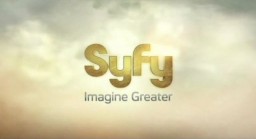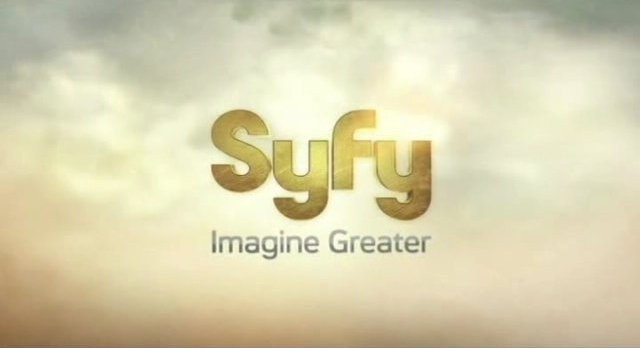 We here at WormholeRiders are more than pleased to see one of our favorite programs, Hollywood Treasure, returning for a second full season on Syfy!
Even more exciting is that Hollywood Treasure is now a one hour broadcast each Tuesday evening 10 PM E/P featuring the fantastic adventures of the team at Profiles in History!

We have long admired this team of terrific treasure hunters lead by the relentless television and movie memorabilia maven Joe Maddalena President and CEO of the legendary Profiles in History!
As we have reported previously at our Conventions Corner news site and here at our legacy news blog, Hollywood Treasure is an outstanding entertainment program suitable for all ages of your family with the history of television and film artifact secrets revealed during each wonderful episode!
Returning to our television screens this Tuesday evening May 22, 2012 on Syfy, we here at WHR suggest everyone join Joe Maddalena on his never ending quest for rare Hollywood television and movie artifacts with his great crew including Fong Sam, Brian Chanes, Jonathan Makuta, Tracey McCall and the ever enjoyable, delightfully humorous, "fast as lightning" auctioneer, the one and only Stacey Roman!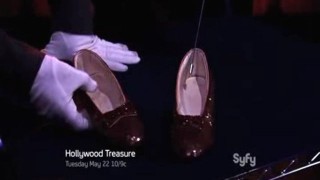 For your enjoyment we include below a special Behind The Scenes (BTS) documentary about the hard work performed by Profiles in History.
Additonally, we include a wonderful sneak peek of Tuesdays exciting Hollywood Treasure season two premiere on Syfy which begins another fun journey into movie history revealing the secret fate of the fabled Ruby Slippers from The Wizard of Oz as worn on screen by the legendary actress who portrayed "Dorothy", Judy Garland!

PRESS RELEASE: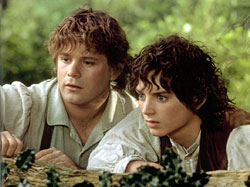 NEW YORK – Syfy's hit series Hollywood Treasure, starring collectibles expert Joe Maddalena, will return for its second season Tuesday, May 22 at 10PM (ET/PT). Each episode takes viewers into the fascinating world of showbiz and pop culture memorabilia, with the season opener traveling to "Middle-earth" and featuring actor Sean Astin's fantastic Lord of the Rings collection.
Upcoming season two episodes will showcase the Whitney Houston costume from The Bodyguard; the house in American Horror Story; items from the television series Lost; the General Lee from The Dukes of Hazzard; the original camera George Lucas used to film Star Wars and Maddalena's personal Holy Grail – the lost pair of Ruby Slippers from The Wizard of Oz.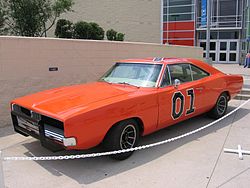 During its Summer 2011 season, Hollywood Treasure ranked in the top 10 cable unscripted series in its 10PM time period, finishing #7 among Adults 25-54 and #8 in Adults 18-49.
Each episode of the documentary-reality series follows Maddalena – owner of Profiles in History and the world's largest auctioneer of original movie, television, science fiction, fantasy and pop culture collectibles – as he and his crew travel the globe searching for the most compelling, rare, and sought-after Hollywood memorabilia.
During each show, Maddalena also presides over auctions where the collectibles are sold to fans and collectors from around the world.
Some of Maddalena's previous finds include the Wicked Witch of the West's hat from The Wizard of Oz and the vintage Chitty Chitty Bang Bang car. Last season, he worked with Debbie Reynolds to auction off her extraordinary estate of film costume and prop memorabilia.
Hollywood Treasure is produced by Gurney Productions with Scott Gurney and Deirdre Gurney as executive producers.
Syfy is a media destination for imagination-based entertainment. With year round acclaimed original series, events, blockbuster movies, classic science fiction and fantasy programming, a dynamic Web site (www.Syfy.com), and a portfolio of adjacent business (Syfy Ventures), Syfy is a passport to limitless possibilities. Originally launched in 1992 as SCI FI Channel, and currently in more than 98 million homes, Syfy is a network of NBCUniversal, one of the world's leading media and entertainment companies. (Syfy. Imagine greater.)
# # #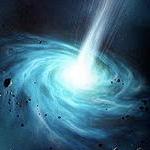 Please feel free to share this article with your friends, co-workers and or family. We would also appreciate your comments and look forward to you visiting in the future.

Or as many of our readers and visitors often do, visit WHR on Twitter, WHR on Facebook or visit me on Twitter by clicking the text links or images avatars in this news story. I and the WHR team look forward to Seeing You on The Other Side!"
Thank you.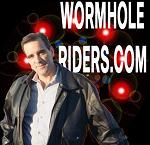 Best Regards,
WR_Systems (Kenn)