Welcome Van Helsing WormholeRiders Vampires!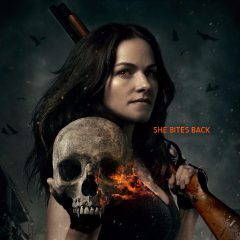 This is our first post to support a brand new high quality series on SYFY delightfully named Van Helsing!
Included below is the full Van Helsing panel with cast members Kelly Overton, Jonathan Scarfe, Christopher Heyerdahl, and creators Simon Davis Barry, show runner Neil LaBute, Mike Frislev, and Chad Oakes discussing their elation about the fabulous new series, Van Helsing!
Our video includes the marvelous moderator Holly Hines from the team of fabulous folks at Dynamic Television and Nomadic Pictures who have brought us hit series such as Z-Nation and Wynonna Earp!
Included below is the full San Diego Comic-Con Van Helsing panel with cast and creators discussing their elation about the new series that will premiere early this Sunday July 31 after Sharknado 4: The 4th Awakens!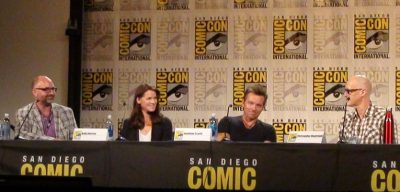 As described by SYFY, "Van Helsing is a total re-imagination of a timeless brand, set in a world dominated and controlled by vampires.
Vanessa Van Helsing is the last hope for survival, as she unknowingly awakens to discover she has a unique blood composition that makes her not only immune to vampires, but with the ability to turn a vampire human."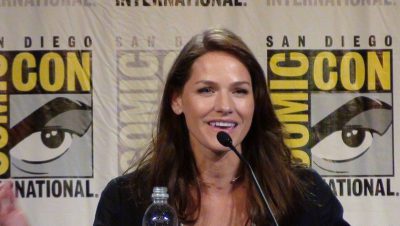 "With this secret weapon, Vanessa becomes a prime target for the vampires, while trying to save humanity."
"Van Helsing represents a new mythology in sci-fi by challenging traditional vampire rules," said Chad Oakes, Co-Chairman of Nomadic Pictures (Fargo, Hell on Wheels). "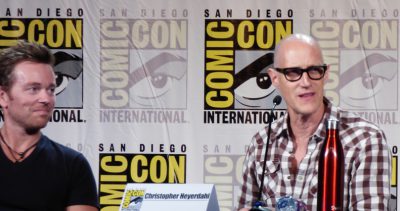 "The series is unique in exploring a world completely dominated by vampires, while the human characters have to learn the importance of working together to ensure their survival."
The 13-episode series will premiere on September 23, 2016. Neil LaBute will serve as writer/showrunner with a hugely talented ensemble cast on this new take on the Dracula legend we covered from NBC.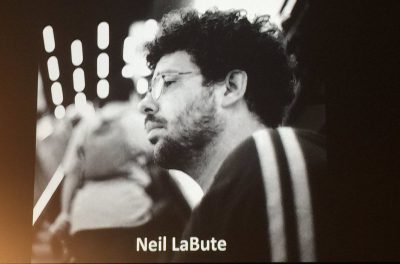 We here at Team WHR love Neil LaBute for bringing a re-imagined van Helsing to our screens! as we completed our adventure SDCC 2016 in San Diego Comic Con 2016, as Oasis said many years ago, we want Van Helsing to "Live Forever"!
In the future you will find on our side bars the latest in video features, sneak peaks and links to interviews, specials, and episode previews, as well spotlights on the careers of the main series stars, including two of one favorites, Laura Mennell and Aleks Paunovic, Video On Demand (VOD) links from SYFY in the United States and Super Channel in Canada.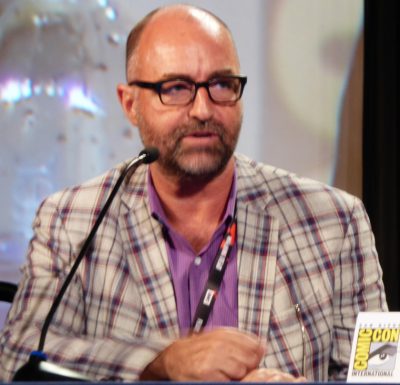 Best of all, beginning this week, our #TeamWHR Senior Editors Lori Glumac,and I begin our detailed analysis of Van Helsing along with series news for your and our enjoyment when Van Helsing will be broadcast commercial free on SYFY on July 31, 2016!
Undoubtedly a series that will run many seasons, we are confident you will enjoy Van Helsing as much as we did seeing the sneak peaks at San Diego Comic-Con 2016! We hope you will enjoy our reviews and professional insight of Van Helsing!!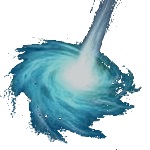 Please feel free to share this article with your friends, co-workers and or family by clicking one of the icons below. We thank you for visiting and express our sincere gratitude.

Feel free to visit WHR on Twitter, WHR on Facebook or visit me on Twitter by clicking the text links or images avatars in this news story. I and Team WHR look forward to Seeing You on The Other Side!

Thank you.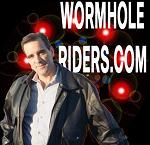 Best Regards,
WR_Systems (Kenn)