Welcome Stargate lovers and WormholeRiders,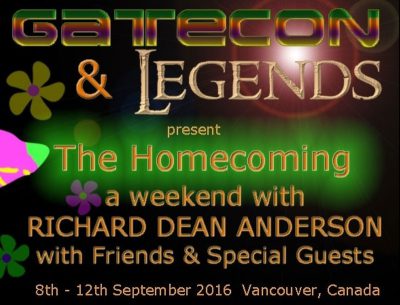 I recently covered an exciting event in Vancouver, British Columbia, Canada, Gatecon 2016 The Homecoming!
We will begin our coverage of this outstanding event here at our web site dedicated to Stargate. You will also find this interview and article posted soon at other WormholeRiders News Agency web sites.
Thanks to Paul Brown of Legends Canada, who arranged this interview, we are proud to bring you an exclusive with Richard Dean Anderson, best known for his roles in Stargate and McGyver!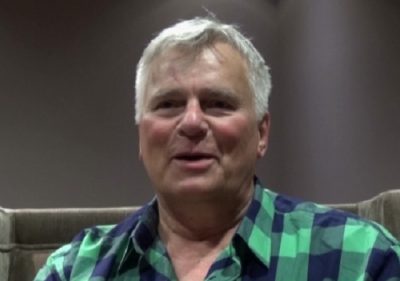 An American, an Australian, a German and a Canadian walk into a bar. No, it is not a joke. It is just a few of the Stargate fans at Gatecon, The Homecoming convention in Vancouver September 8 to 12, 2016.
Almost 500 fans arrived from 26 countries to laugh, get reacquainted with old friends, and enjoy their favorite actors from one of the longest running science fiction shows in television history.
Of course, Mr. Richard Dean Anderson headlined the guest list. He was in Vancouver to welcome the Sea Shepherd Research Vessel the R/V Martin Sheen as it returned to Vancouver at the end of its mission to investigate Atlantic salmon farming on the Pacific Coast off British Columbia.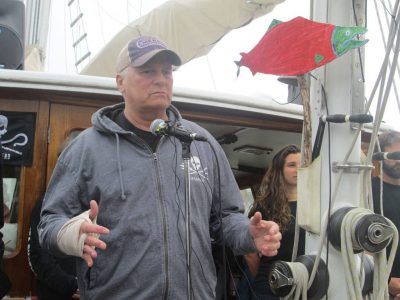 While raising awareness of illegal whaling in the South Pacific Ocean by Japanese Whalers, the damage caused by illegal drift nets, the destruction of ocean habitat around the world as well as the farming of Atlantic Salmon in the Pacific, Gatecon managed to raise over $41,000 dollars for Sea Shepherd during the convention.
Richard Dean Anderson has been involved with Sea Shepherd for over 10 years and currently sits on the Board of Advisors. As well as lending his name in support of Sea Shepherd and its campaigns, he also took part in the protest against seal hunting alongside Captain Paul Watson on the Canadian ice floes in 2005.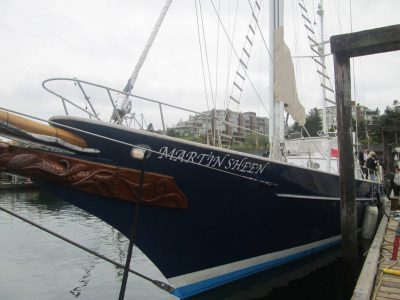 Richard's involvement with Sea Shepherd is born from his concern over the destruction of ocean life and the efforts made by this group to help bring awareness to the world of the rapid decline in ocean ecology.
Richard Dean Anderson was on stage all three days of the convention, enjoying his time visiting with and joking with old Stargate friends and meeting new fans. He took the time to also enjoy a harbour cruise with Sea Shepherd deck hands and crew, Simon Ager, photographer, Canada, Jeff Hansen, Managing Director, Sea Shepherd Australia and Rod Marining, Quartermaster, Canada. Fans attending Gatecon also attended these fantastic events for a small fee.
We hope you have enjoyed our interview with the respected and talented Richard Dean Anderson. We will be back soon with more exclusive interviews conducted at Gatecon!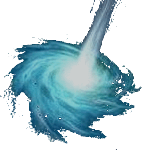 Thanks to Kenn for staging additional images, the featured interview video, and, many thanks to you for stopping by WormholeRiders News Agency!
Please feel free to leave a comment here, click an icon below to share this interview with your friends, or you can visit and follow me on Twitter by clicking on my avatar to the right.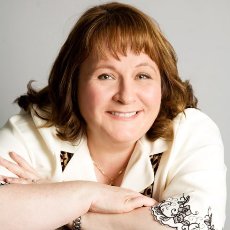 Regards,
Thank you.
ArcticGoddess1 (Patricia)