Welcome back WormholeRiders, The Expanse and San Diego Comic-Con lovers!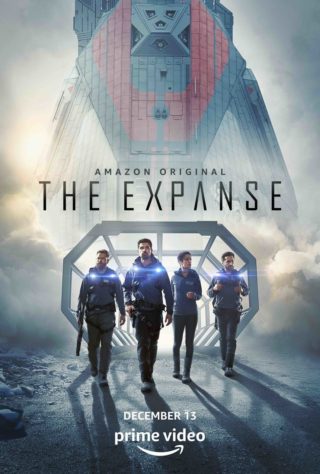 Originally coming tomorrow on December 13, 2019, Amazon Studios surprised everyone with an early Christmas gift, the return of one of Team WHR's most favorite science series The Expanse nearly a full day early!
This fantastic development marks an exciting return of one of our most favorite scripted television series that has focused on the adventure of human kind embarking on the exploration our our solar system in the first three seasons, and deep space in season four.
Season four resumes well beyond our solar system after finding "The Ring" in season three which introduces humanity to some thirteen hundred new worlds filled with mystery, danger, adventure and excitement!
As all know, humanity will, not to far distant from our own time, be embarking on just such fantastic journeys as envisioned in the superb series of science fiction books by the wonderful writing team of James S.A. Corey!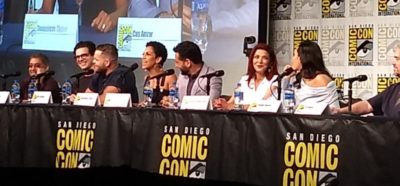 The Expanse, although a science fiction series, has earned the critical acclaim of scientists worldwide for it's extremely realist depictions of what life in deep space will be all about, right down to the most revealing details.
For this, we give The Expanse creators, cast and crews an A PLUS for entertainment, scientific accuracy, as well as top notch quality production values!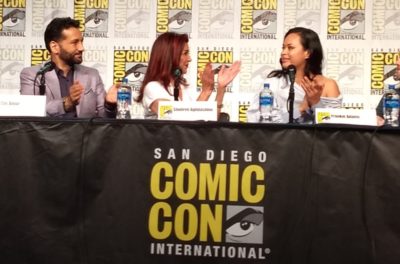 On Saturday July 20, 2019, in the famous Indigo Ballroom, courtesy of The Expanse on Prime, we recorded exquisite portions of the panel at the Hilton Bayfront Hotel. We were very happy to be afforded this opportunity since we were unable to attend events for The Expanse in 2017 and 2018 due to prior booking arrangements in San Diego, California.

During our terrific time we had the pleasure of attending The Expanse panel and recalled the distinct honor of interviewing leading cast member Cas Anvar prior to the return of the series a year earlier just after the series renewal announcement was made. We include this previously unreleased interview for your enjoyment.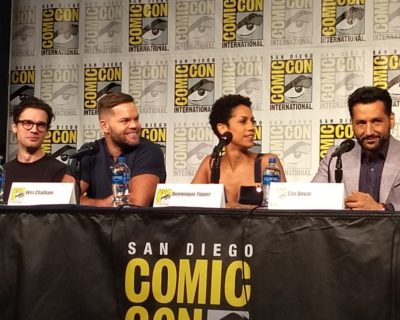 Until today, The Expanse had been on hiatus for eighteen agonizing months subsequent to the surprise announcement by SYFY that they were not going to renew the beloved series for a fourth season.
We include The Expanse interview and panel above for your enjoyment.
In addition to the Cas Anvar interview, we were more than thrilled to attend the San Diego Comic-Con 2019 panel where The Expanse cast members Steven Strait , Shohreh Aghdashloo, Cas Anvar, Dominique Tipper, Wes Chatham, and Frankie Adams were joined by executive producer Naren Shankar, and Ty Franck producer and writer of The Expanse.

Stay tuned as the WormholeRiders News Agency (TeamWHR) announces more of our ongoing video interview and panel series during 2019 and beyond in the future!
In the meantime, please feel free to share this article with your friends, co-workers and or family by clicking one of the icons below. We thank you for visiting and express our sincere gratitude for doing so!

Feel free to visit TeamWHR on Twitter, or visit me on Twitter by clicking the text links or images avatars in this news article. I and Team WHR look forward to Seeing You on The Other Side in 2015!

Thank you.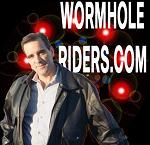 Best Regards,
Kenn