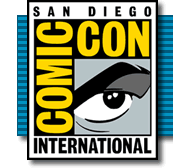 Greetings SciFi/Fantasy Fans!
It was a full day of fun and excitement at Comic-Con San Diego on Thursday, July 22. I started the day at the 6,500-seat main hall and hung out with SciFiFanGirl616 for a little while before the programming started. There were a lot of big movie-related panels scheduled for that room on that day, but while some of my fellow WormholeRiders covered those, I wandered off to check out some of the other convention offerings.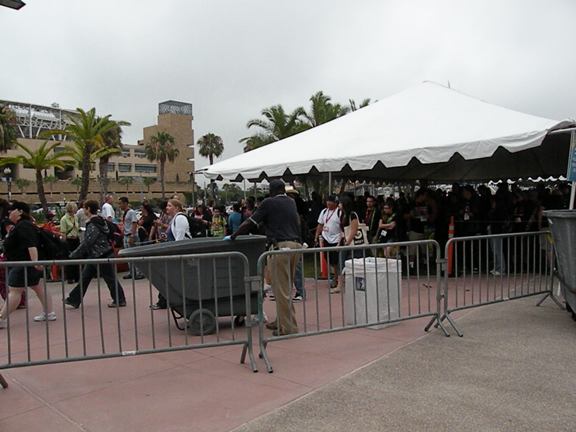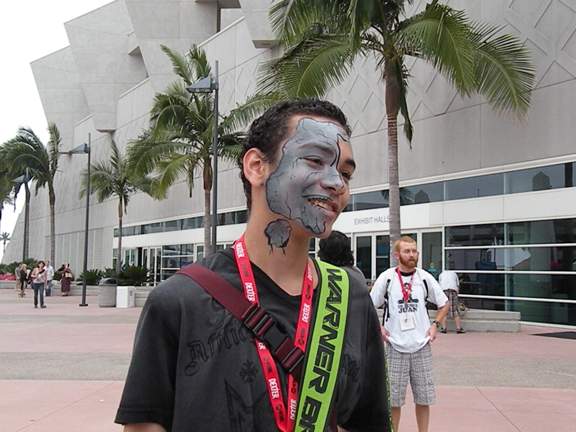 My first panel of the day was presented by theonering.net (TORn), a site for fans of Tolkien's Middle Earth and movies based on The Hobbit and The Lord of the Rings. The purpose of today's panel was to share the latest information gleaned by TORn about the planned Hobbit movie. According to TORn, the project is still technically in the "Development" stage, but quite a bit has already been done with script, sets, costumes, creature development, and even casting. Unfortunately, due to financial constraints, the film could not be started when originally planned and the expected release date has been postponed for one year (sometime during the Holiday season of 2011).
Also, Guillermo del Toro, who had been lined up to direct, has had to pull out in favor of other projects due to the delay. We all hope that Peter Jackson and MGM will make this movie happen—well, actually these movies as the book has been adapted into two feature-length film scripts. I don't know about you, but I can't wait. I have been hoping for a Hobbit movie of the same great caliber as Peter Jackson's Lord of the Rings trilogy.
Oh yeah, and we were assured that The Hobbit will definitely NOT be shot in 3D, so hooray for that.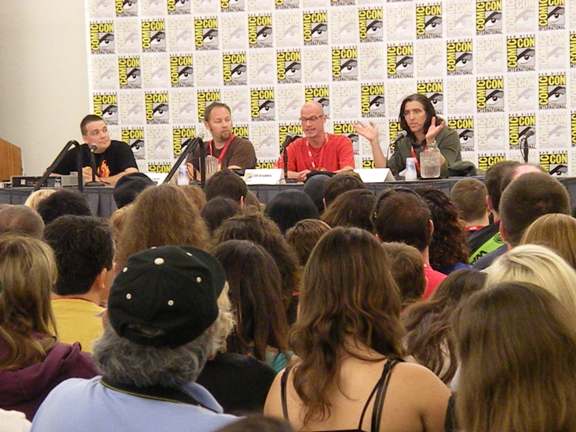 I next headed over to a panel on Battlestar Gallactica hosted by Richard Hatch. Before introducing the rest of the panel, Mr. Hatch urged everyone to watch Caprica. New episodes of Caprica are scheduled to air in January 2011. Panelists included producer/writer Michael Taylor, composter Bear McCreary, and science consultant Kevin Grazier. I was pleasantly surprised at how many fan questions were directed at Bear McCreary. One of the questions I particularly liked had to do with musical themes for the different characters.
Mr. McCreary explained that unlike characters for other films (he gave Star Wars as an example, which has very memorable musical themes associated with each of the characters—think Darth Vader), the people in Battlestar are more like real people and, therefore, change. Their music changed with them and, in the case of Starbuck, at one point all four of her musical themes were combined for an episode in Season 4, when she was saying goodbye to Lee.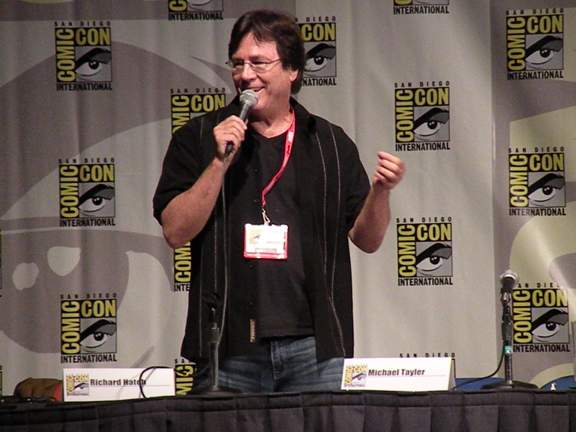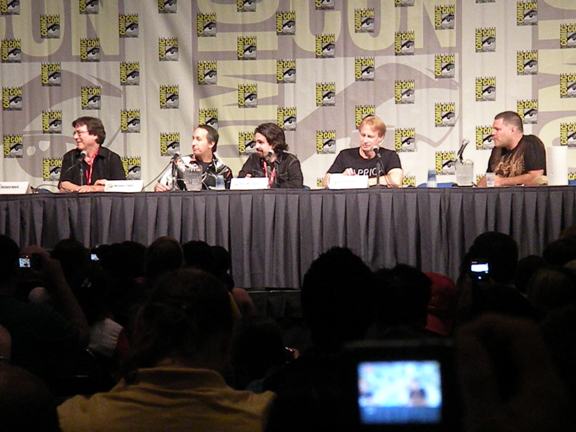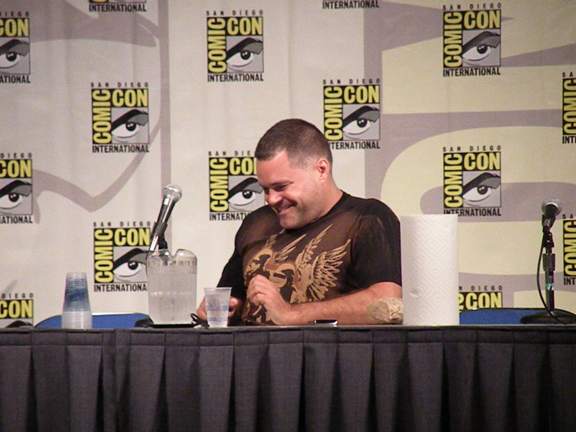 I had to sacrifice part of the Battlestar Galactica panel to allow enough time to get a seat in my next pick, the Spotlight on Charlaine Harris. Ms. Harris is the author of the Sookie Stackhouse books, among others, the series upon which the fantastic HBO series True Blood is based. Details of the Charlaine Harris Q&A will be in my next post.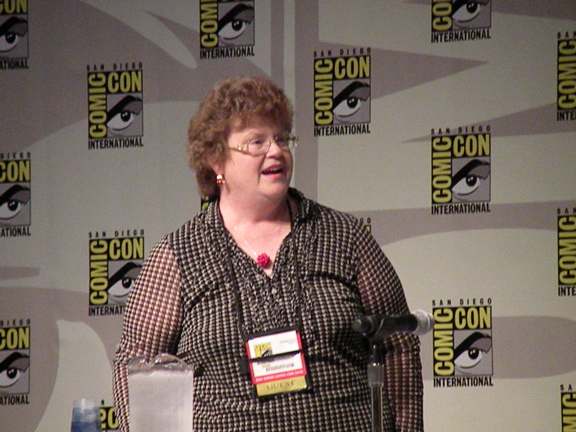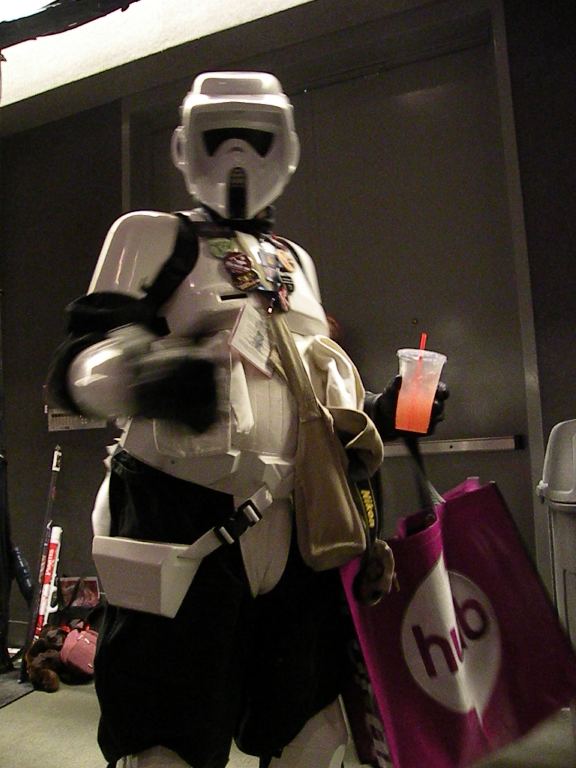 With a little time to kill, I decided it was time to spend some of it waiting in the obscenely long line for Ballroom 20, where most of the TV show-related panels were being held.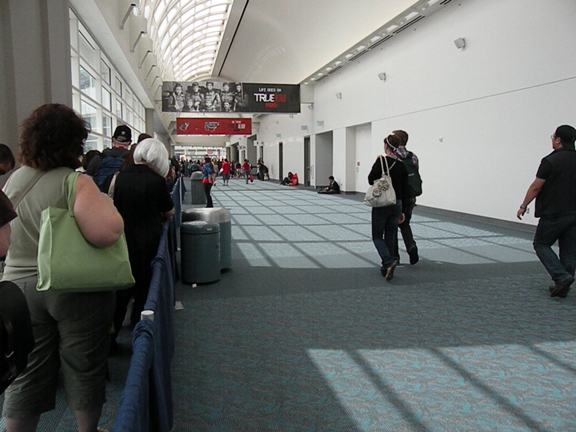 The line moved much more quickly that I expected, and I was able to snag a decent seat not too far back in the hall. The White Collar panel was in progress when I finally got my seat.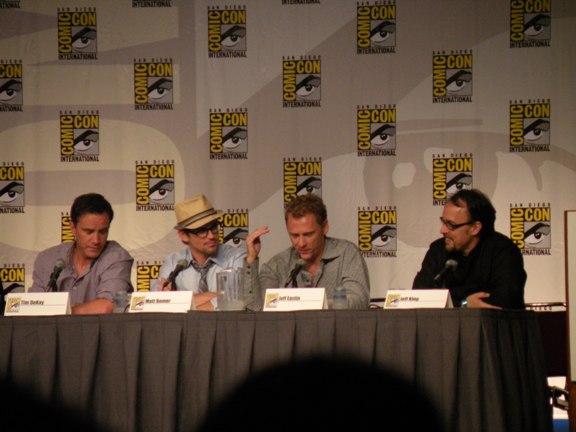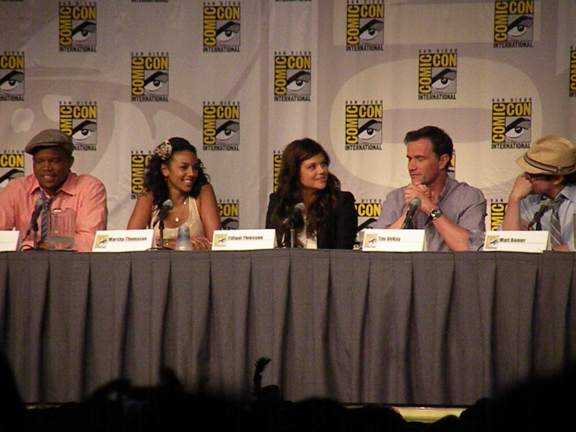 One of my favorite shows, Psych, was up next and they really put some effort into their presentation for ComicCon. It started off with a very funny video created just for the event, then Curt Smith of the band Tears For Fears came out on stage with an acoustic guitar and started singing a version of the band's hit song, "Shout." Pretty soon he was joined by James Roday and Dulé Hill with changed-up lyrics for the Con, and what a treat that was. Curt Smith took off after the song was over, but James and Dulé were joined on stage by Maggie Lawson, Tim Omundson, Kirsten Nelson, Corbin Bernsen, and producers Steve Franks, Kelly Kulchak, and Chris Henze.
All I can say about that panel is that the entire thing was hilarious. Host Andy Berman asked some questions, none of which was meant to be serious, and the answers were equally irreverent. Finally, special guest Jason Samuels Smith danced onto the stage, soon to be joined by Dulé Hill. What a performance! And what a talented cast.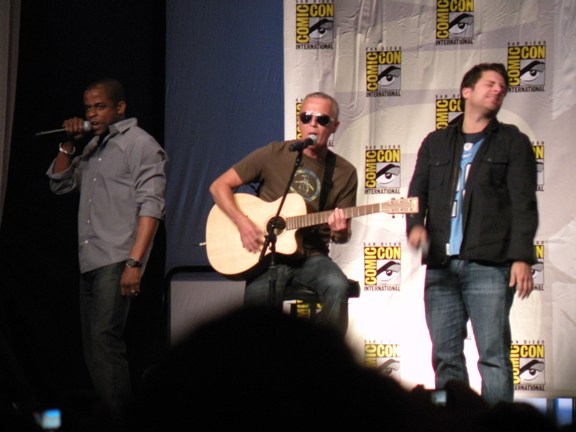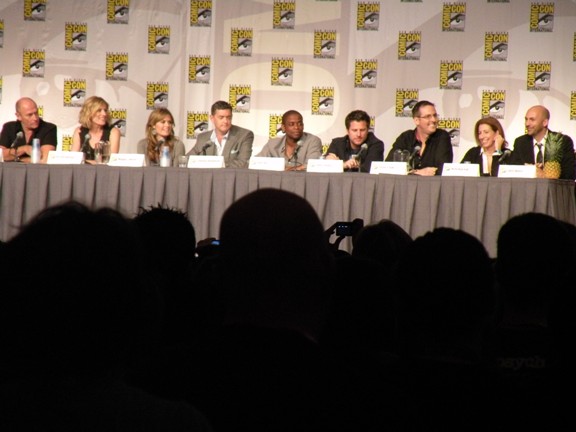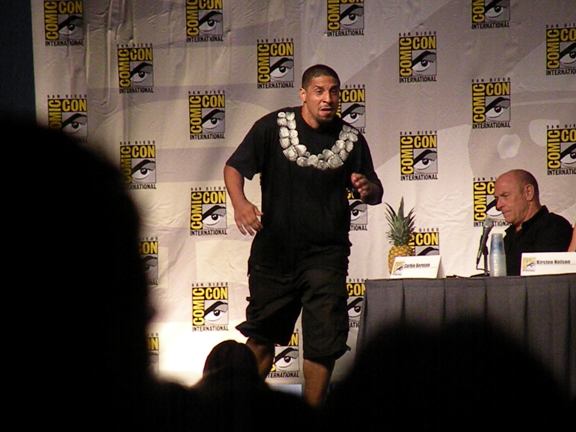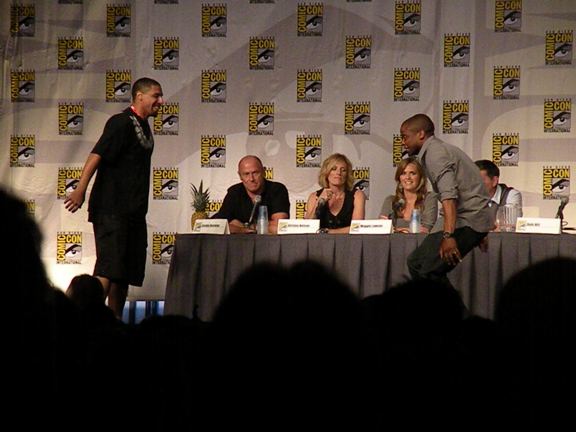 Next up was Our Heroes Have More Fun: the Anti-Heroes of Showtime featuring Michael C. Hall and Chip Johannessen of Dexter, Mary-Louise Parker and Jenji Kohan of Weeds, and David Duchovny and Tom Kapinos of Californication, followed immediately by an entire panel dedicated to Dexter.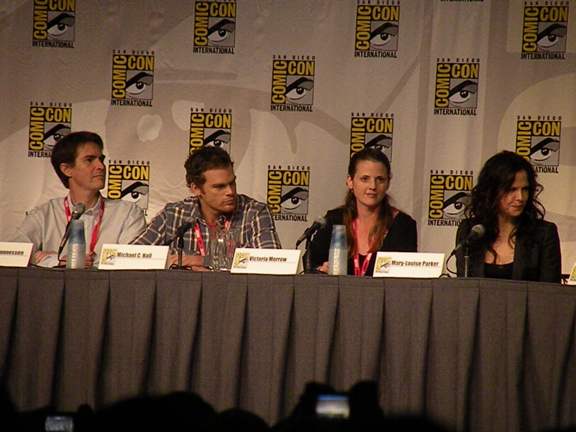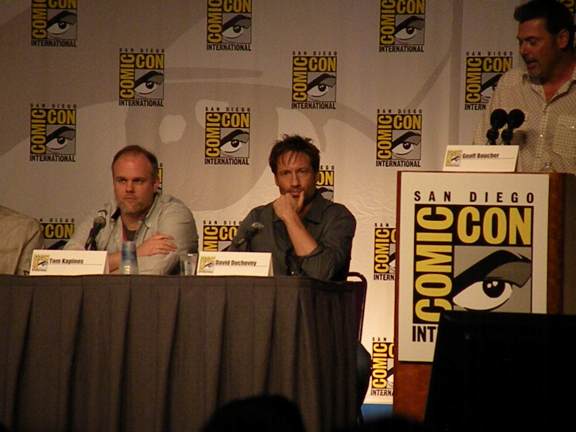 Michael C. Hall and Chip Johannessen returned to the stage for the Dexter panel, together with executive producers John Goldwyn and Sara Colleton and cast members Jennifer Carpenter and James Remar. Although we were treated to some footage from upcoming episodes, it was carefully edited to reveal nothing more than what we could probably figure out for ourselves after last season's shocking finale. Some upcoming guest stars were revealed, including Julia Stiles in her first television series. Good luck, Julia! You picked a wonderful but intense show to start off with.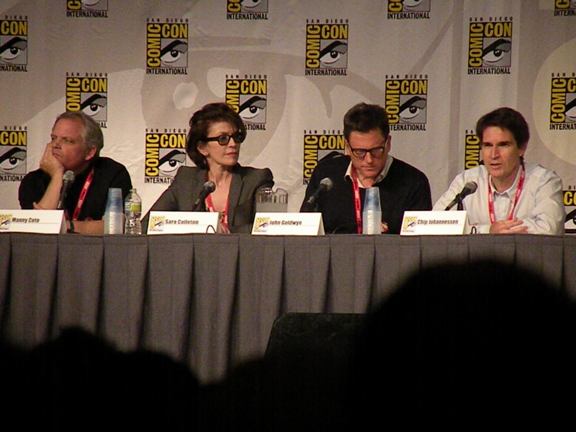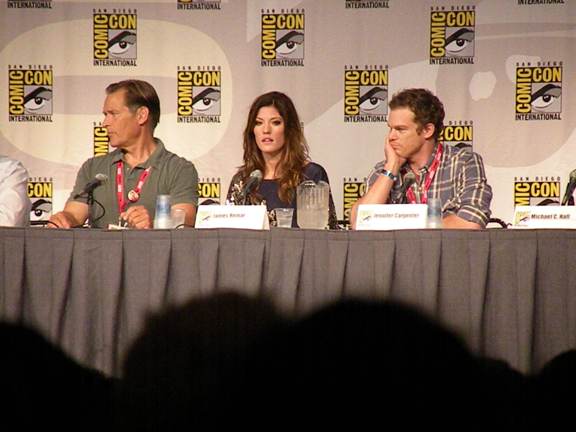 I hope you have enjoyed reading about my day at Comic-Con 2010. Thanks also for reading and stopping by WormholeRiders News Agency!
Please feel free to leave your comments for discussion below or by selecting the social media avatar of your choice below. Click to visit and follow me on Twitter!

Or as so many of our visitors prefer you can also visit me on Twitter by clicking my image avatar or text link below.