Welcome back WormholeRiders seeking 12 Monkeys Witness at San Diego Comic-Con!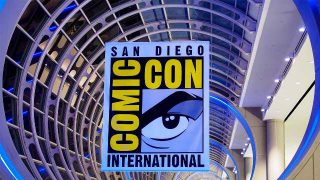 One of the great joys at SDCC2017 was the return of 12 Monkeys to San Diego for the annual cultural event!
12 Monkeys was a panel not to be missed. The audience loved the smooth interaction of the cast whom have developed a into a science fiction drama love story and a family loved by millions of viewers who were ecstatic with the three night binge watching event in May of this year!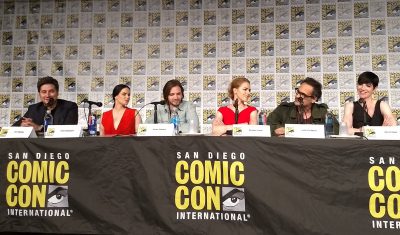 There is no doubt that the 12 Monkeys panel rocked the entertainment world revealing a few mild season four spoilers, including secrets about the expanded role of gifted and gorgeous (Alisen Down) as The Witness.
Alisen Down in her first 12 Monkeys series appearance at SDCC, attended the panel with beloved cast members Aaron Stanford, beautiful and fabulous actors Amanda Schull and Emily Hampshire, funny has heck Todd Stashwick, and superb 12 Monkeys series creator Terry Matalas.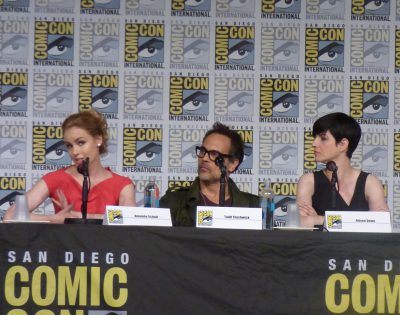 In addition to sharing fun stories about antics during filming at the 12 Monkeys series production locations, the cast discussed the fourth and final season of this outstanding SYFY series when viewers will once again "splinter" through time travel in an effort to stop the forces of evil and restore the timeline to normalcy.
An interesting aspect was the audience interaction with the cast about the "Binge Watch" telecast of 12 Monkeys season three that occurred over three days (back to back) in May of this year on SYFY.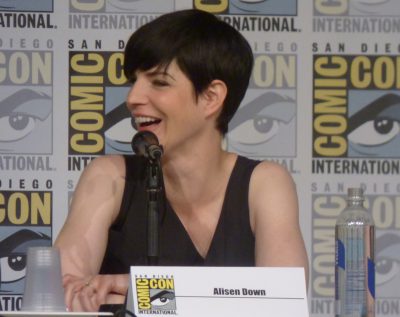 All agreed they enjoyed the strategy employed for the third season, dovetailing online "Binge Watch" websites including Amazon and Netflix which have enjoyed much success as a result.
The question for lovers of SYFY to consider is whether this represents a new aspect for mainstream cable television broadcasters? This editor for one hopes the answer is yes!
Finally, the fact that the cast knows they are renewed for a fourth season obviously contributed to the casual and fun atmosphere between the panel members. Knowing the future about to "Splinter" the timeline on Earth in 2018 made the 12 Monkeys panel one of the most enjoyable experiences during our fantastic and wonderful journey to San Diego this year!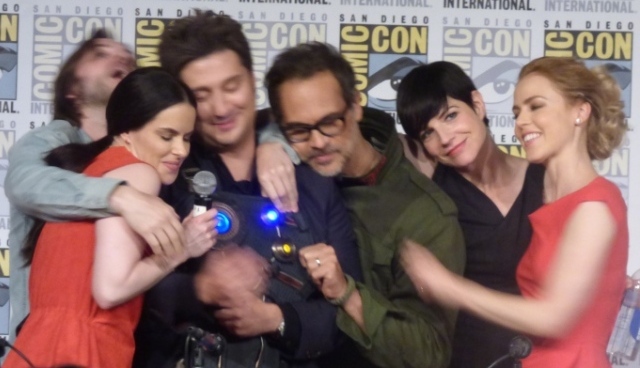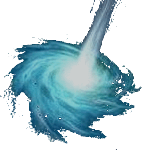 Please feel free to share this article with your friends, co-workers and or family and to leave your comments! We look forward to you visiting our Conventions Corner and Main Blog web sites when we release #TeamWHR's exclusive 12 Monkeys interviews from SDCC. See you soon in the near future!
Or as many of our readers and visitors often do, visit WHR on Twitter, WHR on Facebook or visit me on Twitter by clicking the text links or images avatars in this news story. I and the WHR team look forward to Seeing You on The Other Side!"
Thank you.
Best Regards,
Kenn of #TeamWHR