Hello once again V Series fans,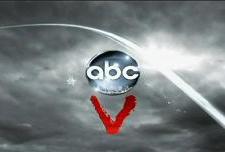 More V Series produced at Warner Brothers continues this evening with "Unholy Alliance"!
Tonight Tuesday February 01, 2011 is the continuation of V on ABC. If you have not noticed by now we here at WormholeRiders News Agency believe that V Series is a wonderful science fiction treat!
According to the ABC "Unholy Alliance" episode description "After three Peace Ambassadors are murdered by the radical fraction of the Fifth Column, Erica tracks their leader; Anna visits the Vatican.". However there is much more to theorize on and discuss without spoiling the fun tonight on ABC.
Having reviewed a number of "Unholy Alliance" episode pre-air date screeners, WHR can once again say that its a complete nightmare here on Earth! Tonight's episode will certainly be a series of shockers as the title of hints at.  What

the details are is a closely guarded secret, however V Series holds a number of surprises for supporters of the V franchise as season two unfolds before our very eyes.
Before we continue, below we include the ABC promo trailer for tonight for you to enjoy!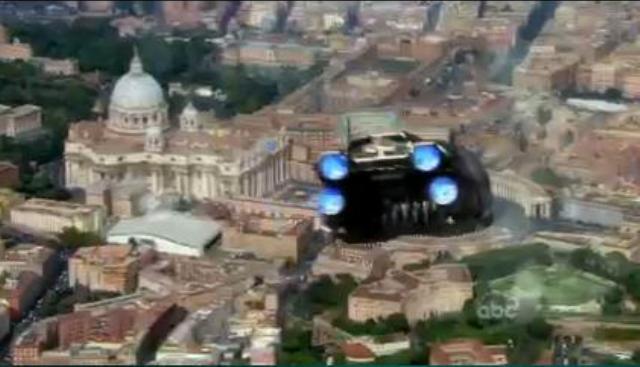 Now a bit of theoretical discussion about V Series "Unholy Alliance". It is clear that the evilest Reptilian Queen Anna Visitor (Morena Baccarin) has become obsessed with understanding the soul of humanity! The question quickly becomes just how far and what depths of depravity will this Visitor Vixen go to to accomplish her mission? And with her minion Marcus Visitor (Christopher Shyer) at her side can she fail in dominating Earth? Even with the expected setbacks sure to be caused by the Fifth Column, just how much damage will befall humankind and at what cost?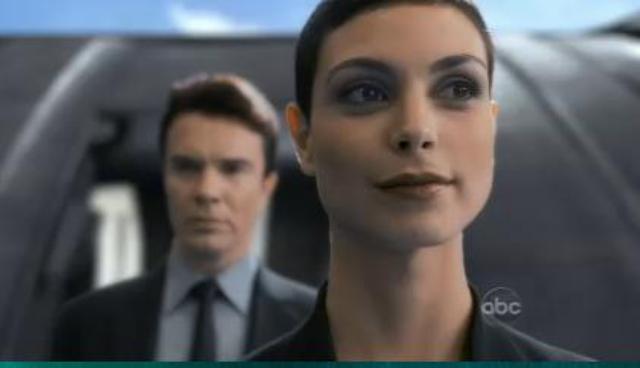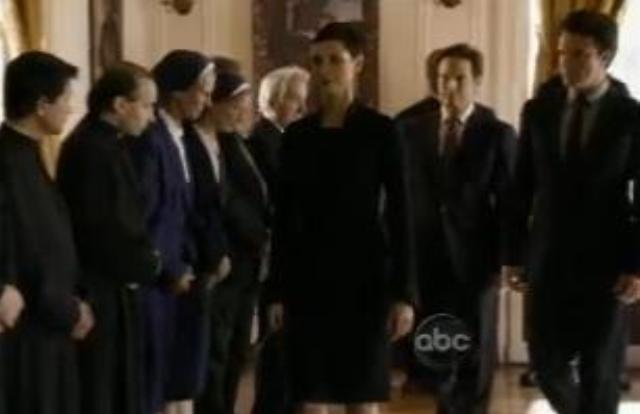 In the opinion of this reviewer, "Unholy Alliance" is a pivotal episode in several ways. First as the title suggests the Visitors are about to make a "deal" with one of the largest religious organizations in the world! We can safely assume that evil Queen Anna and her side kick Marcus will also make additional visits to the leaders of the Imam's of Muslim faith, Rabbi's of Judaism, perhaps even the Dalia Lama himself! Is that is what is going on here for goodness … errr evilness sakes, a subversion of humanities faith?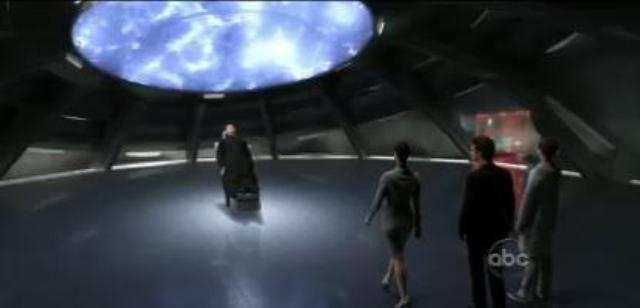 Second, it is about time for our heroes Erica Evans (Elizabeth Mitchell) Kyle Hobbes (Charles Mesure), Father Jack Landry (Joel Gretsch) to meet up with the more violent and seemingly better organized Fifth Column Resistance would you not say? And what about the poor "Anna" arm twisted Ryan Nichols (Morris Chesnut) ? Is he really gong to betray his human friends for Anna to save his daughter, or is there an alternative to save the little tyke from her rotten step mum Queen Anna? We certainly hope so!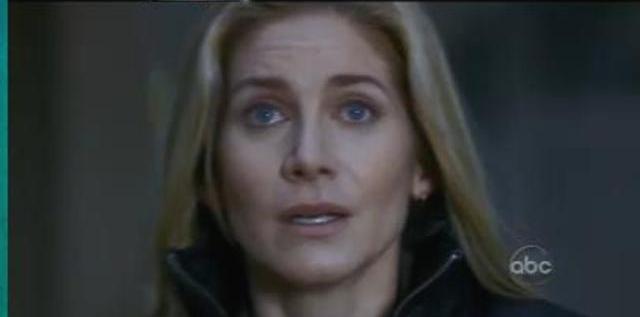 Third what is the status of Chad Decker (Scott Wofl) and his double agent mission? Is Chad going to be able to be of use to the Fifth Column? Or do Anna and Marcus actually have him under their evil control?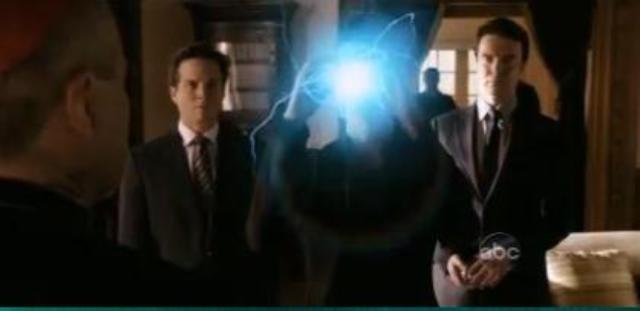 Lastly, for now, what will become of Tyler Evans (Logan Huffman) and Lisa Visitor (Laura VanDervoort). Is the poor lad destined to continue impregnating the Queen in waiting? Will the little army reptiles really be Tyler's children and what will they feed the little monsters? I have bad news peoples, WE are the main course!?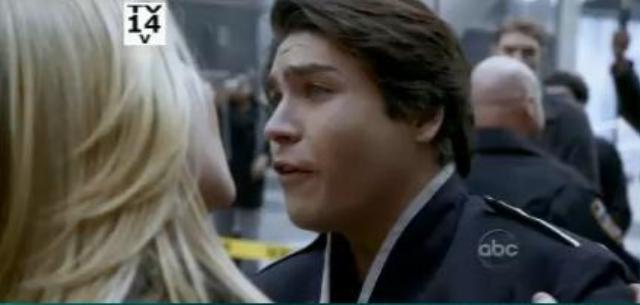 For these and other answers like new characters that are about to join the ensemble cast (which we are forbidden to reveal), we suggest you examine in the image below carefully! The image contains the requisite information required to ascertain the secrets to the questions of survival, destruction or enslavement of our world!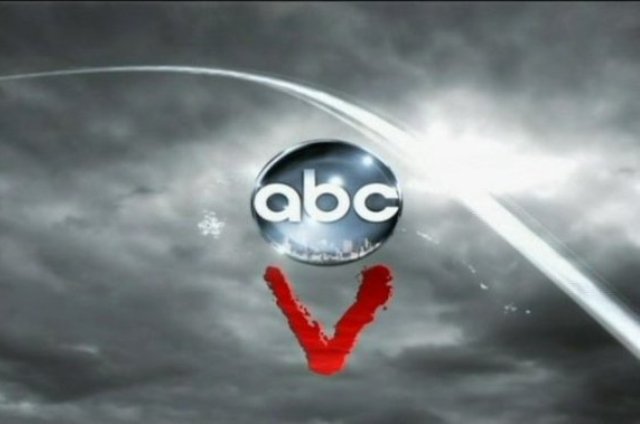 WHR will continue detailed post air date analysis reviews by our series editor after V Series airs each week on ABC. As the managing editor I continue to give a high grade for what the series has accomplished to date, an A PLUS!
WHR suggests that if you love science fiction television on ABC, be certain to see the exciting V Series on ABC tonight at 9 PM EST/PST. We ask that you please watch LIVE to help the ratings and PLEASE avoid any temptation to illegally download V Series or any other program. Thank you.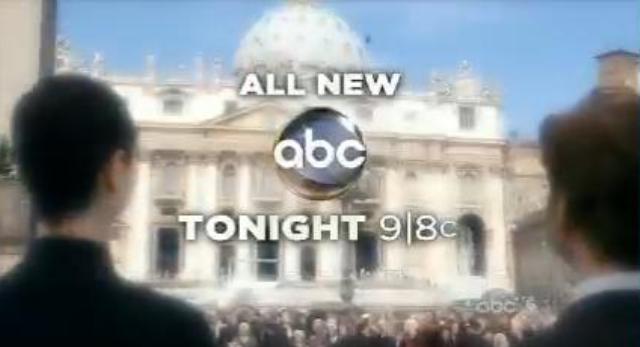 As always we appreciate your visiting our news sites at WormholeRiders News Agency. Please feel free to leave a spam free comment or a question here. We will respond to your comment or question as soon as is possible.
If you prefer, click the social media icons below to share this news article or as many of our readers and visitors often do, visit the WHR on Facebook or me on Twitter by clicking the text links or images avatars in this news story and or on See You on The Other Side"! Thank you.
Best Regards,
Kenn