Hey Stargate Fans,

As we have indicated before, we fully expected to see a return of the mutinous crew persons from Stargate Universe "Faith" who desired to remain on the planet to seek a "better life". Well folks tonight is the night when they return to Destiny in the Stargate Universe episode "Visitation" just in time for Thanksgiving in the United States.
The only question is whether or not the "Faith" planet mutineers and the Destiny crew will have anything to be thankful for when the episode concludes!
Two things WormholeRiders News Agency is thankful for is that ArcticGoddess1, Ms. Patricia Bertrand of Auroris Entertainment and producer of StarCon 2011, recently introduced WHR to a wonderful character actor whom will reprise his supporting role in this evenings Stargate Universe episode "Visitation" on SyFy in the United States. Of whom do we speak? Why of course we are talking about Mr. Bill Butt of British Columbia Canada! Mr. Butt is also known as the "Balding Asian Guy" or B.A.G., (a
self described term of endearment!).
The team here at WHR is also thankful to you Bill for sharing your thoughts with the fans of Stargate Universe about what is coming in "Visitation"! We cannot wait until you and the other apparent survivors of the "Faith" planet visit the Destiny crew again this evening.
We also hope that you have planned ahead and brought some of the fruit from the planet for Sgt. Greer (Jamil Walker Smith). we hope that you recall that Sgt. Greer took a liking to those tasty and juicy treats before he nearly brought you and all the mutineers back to Destiny under Col. Youngs' (Justin Louis as Louis Ferreira) orders during the vivid scenes in "Faith"!
We are also hopeful that when Camile Wray (MingNa) questions you about how you and the "Faith" planet survivors returned to Destiny that you provide straight answers or be prepared for the consequences!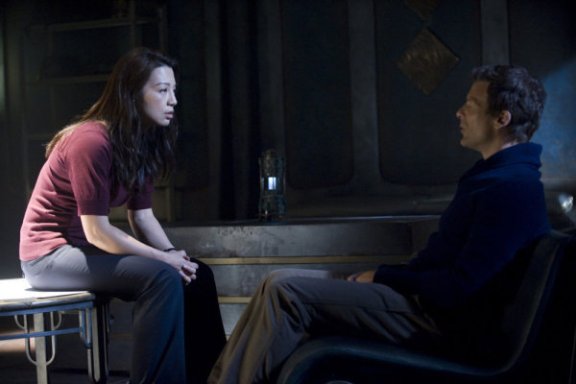 During a recent correspondence with Mr. Bill Butt, he shared some thoughts with WHR about his appearance in Stargate Universe episode nine "Visitation" (trailer included below courtesy of SyFy):
WHR: What can you share with Stargate fans about "Visitation"?
Bill Butt: "What can I say about the upcoming episode "Visitation" of Stargate Universe? Well, from watching the promo, it is no secret that the lost crew members from season one episode 13 "Faith" will be putting in an appearance. Many questions will be answered, what happened on the planet?, Did they find anything?, but like waves (which are always hitting a beach), more questions will be asked (about the Faith planet survivors)".
WHR: "What do you think of Stargate Universe in season two since your appearance in episode thirteen of season one "Faith"?
Bill Butt: "Season two has been a wake-up call for everybody. While season one received a lukewarm reception, season two just exploded out of the "gate". The excitement, the action, the drama, and the mystery, all combine to make SGU the best SF show on the tube right now. B.A.G. is on-board and ready for duty!!
WHR: What can you share with your fans about International Bag Week (IBW)? Our independent web statistics research indicates that the Gateworld Forum has become active once again. What has been your experience about IBW in relation to Stargate Universe "Visitation"?

Bill Butt: "Personally, "Visitation" is the best thing that ever happened to me, because that is when I found out about BAG. On Gateworld, the "Save Balding Asian Guy" thread has been viewed by more than 41,000 fans, I still cannot believe it. Mattsilver on the thread "Save Balding Asian Guy" declared this week "International BAG Week", ha!! Ha!!"
"So please join us for "IBW" and for the love of god, watch SGU every week, especially this week. Just for "IBW"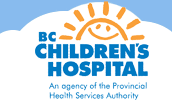 because I had 50 B.A.G. baseball caps made, so they are very limited. I will number and autograph the B.A.G. caps for anyone that is interested. The caps are $30.00 each with $5.00 from each purchase going to support the charity efforts at the Vancouver BC Children's Hospital. I have created a brief video for you to enjoy".
To order a B.A.G. cap, please contact me my Blog "BagofWonder.blogspot.com", or through WormholeRiders News Agency. GO SGU GO!!

We will have more from Mr. Bill Butt about IBW and B.A.G. in the near future. Stargate Universe returns this evening at 9 PM east and west on SyFy. Make sure to tune in to witness for yourselves the wonder of SGU!
In the meantime and as always thank you for reading and visiting WormholeRiders News Agency. Please feel free to leave a spam free comment or question here or click one of the social media icons below to share this news article.
if you prefer (as so many of our visitors do) you may also visit and follow WHR on Twitter or Facebook with your comments or questions.
Best Regards,
Kenn