WormholeRiders would like to congratulate all the Gemini Award nominees of Stargate Universe.

Best Dramatic Series
Best Performance by an Actor in a Continuing Leading Dramatic Role (Robert Carlyle for "Human"; Louis Ferreira for "Justice")
Best Direction in a Dramatic Series (Andy Mikita, for Part 1 of Air).
*Best Photography in a Dramatic Program or Series: Jim Menard "Light"
*Best Picture Editing in a Dramatic Program or Series: Rick Martin – "Human"
*Best Sound in a Dramatic Series: Kelly Cole, Jay Cheetham, Kirby Jinnah, Bill Mellow, Patrick Ramsay, Steve Smith, Joe Watts, Matt Wilson – "Air, Part 1″
*Best Visual Effects: Mark Savela, Brenda Campbell, Shannon Gurney, Vivian Jim, Andrew Karr, Michael Lowes, Kodie MacKenzie, Krista McLean, Alec McClymont, Craig Van Den Biggelaar – "Air, Part 1″
*Best Original Music Score for a Program or Series: Joel Goldsmith – "Light"
*The winners were announced at a separate celebration on November 3, 2010. While Stargate Universe did not win in any of these categories, we know all of these people are winners in our hearts for the love and effort they put into their work every day, and for the long hours they take away from their families, to bring us fans 42-44 minutes of a superior quality science fiction show.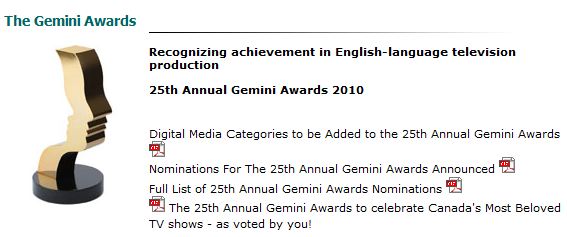 The cast, along with Brad Wright, John G. Lenic, and Andy Mikita, was in the studio of CTA Canada A.M. The entire interview can be seen here: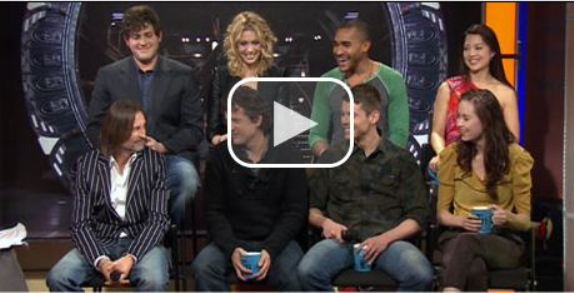 WormholeRiders News Agency send our best wishes to the cast for Saturday evening, November 13, 2010 as they find out if Team Young or Team Rush wins (for now), if Andy Mikita's brilliant directorial work on Air 1 is recognized, and if SGU can capture best dramatic series. There is stiff competition; but it is their Destiny.